Storms are Likely Today, Maybe in Your Backyard
Storms should start forming once we hit 91°, which we'll do shortly after lunch.
Storm Timing
The HRRR model predicts rain and storms bubbling up in Middle Tennessee starting around 2 PM. This should continue through the afternoon into the early evening. Storms should start to fizzle out around sunset and completely clear the area by midnight tonight. Here is where the HRRR predicts the storms' general whereabouts this afternoon: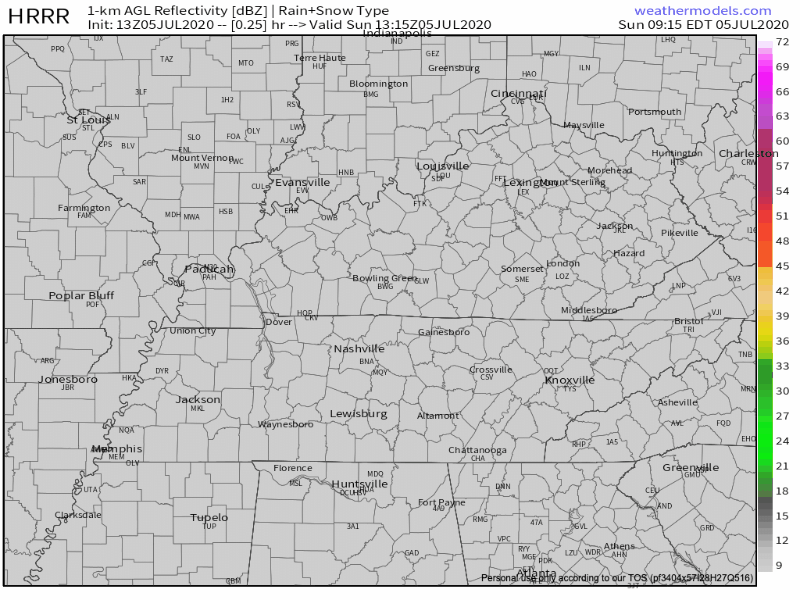 Storm Threats
Thunderstorms, with lightning and heavy rain.
A shift in the wind pattern will bring more moisture in from the Gulf. Heavy rain is the biggest threat today. Here's a visualization of how much moisture is in the atmosphere right now. Pink shows very high moisture content–it's rare for us to be in the pink category. The yellow is even higher.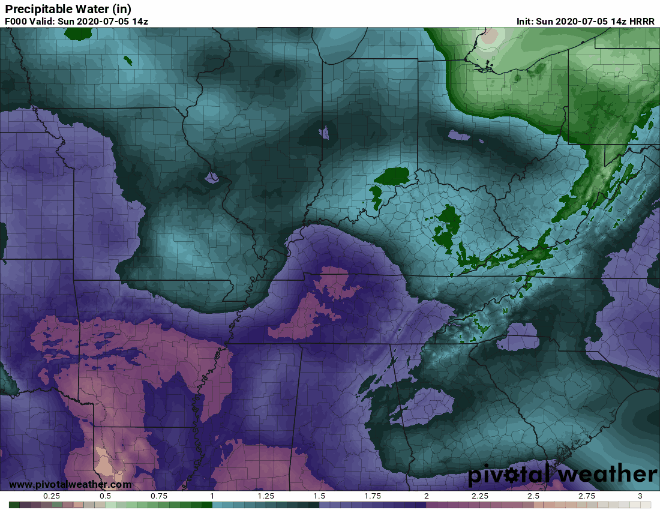 Beware of flash flooding if storms train over the same location for a while. This is typical storm behavior in the summer. If you see water on the road, remember: turn around, don't drown!
This is especially true for those in Cane Ridge and Nolensville, where radar estimated 4″+ fell in a few spots last night. Measurements this morning were around 2.32″, but there aren't that many gauges in that area.
Also, a scary reminder that it doesn't have to be actively raining for there to be lightning:
How Certain Are We about Storm Timing?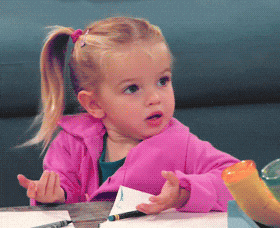 Pretty unsure.
Trusting a model with exact timing and locations in the summertime is pretty much asking to be lied to… Stay tuned to @NashSevereWx on Twitter for any updates as we learn more about timing of any storms this afternoon.
But We Are Certain about the Heat!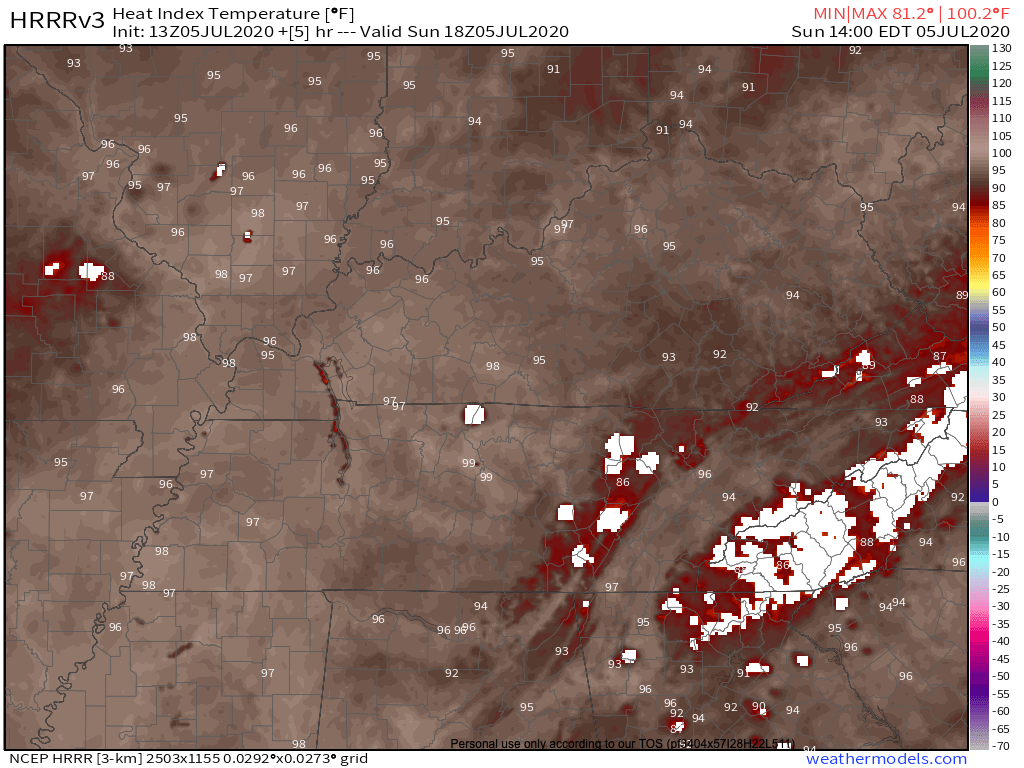 Our heat index today will almost reach 100º. Proceed out of the air conditioning with caution.
Afternoon Rain Continues Monday, Tuesday, Wednesday…
Hot temperatures, combined with oppressive dewpoints, will set the stage for the rest of the week. Each afternoon comes with its own chance of afternoon thunderstorms–kind of like a buy-one-get-one-free, summertime edition!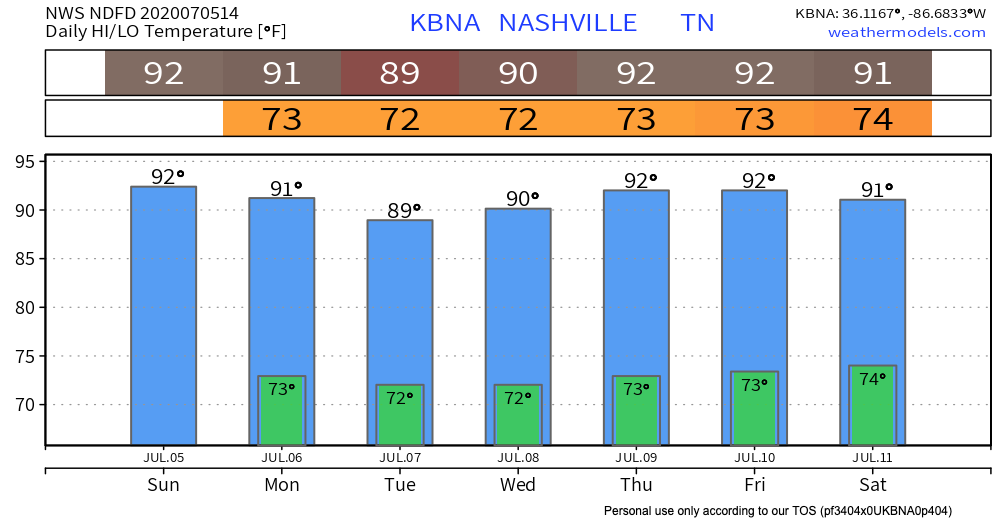 Heavy rainfall and slow moving storms that train over each other are pretty big threats this week. Make outdoor plans with a "potential of flash flooding" backup plan.
Heat Safety
Going outside this week? The dewpoint should sit in the low 70s all week.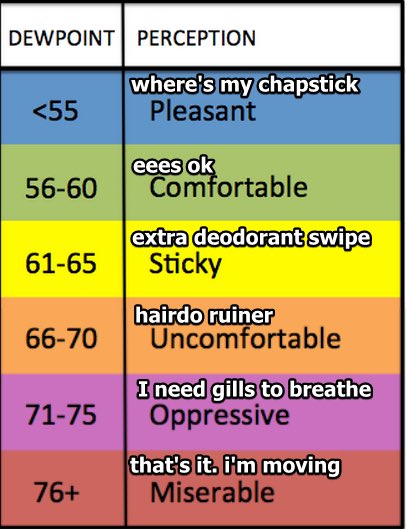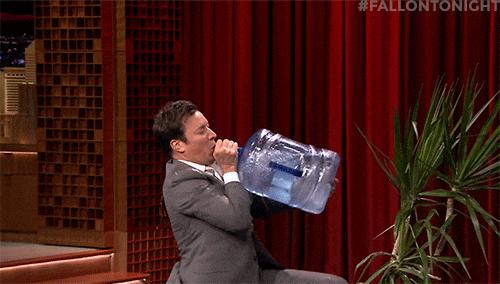 Always check the backseat for people/pets before getting out of the car. Interior car temperatures can rise into the 120's and 130's in a matter of minutes this time of year. Leaving the windows of the car cracked doesn't help. Since 1990, there have been 35 child vehicular heatstroke deaths in Tennessee, all of which were preventable.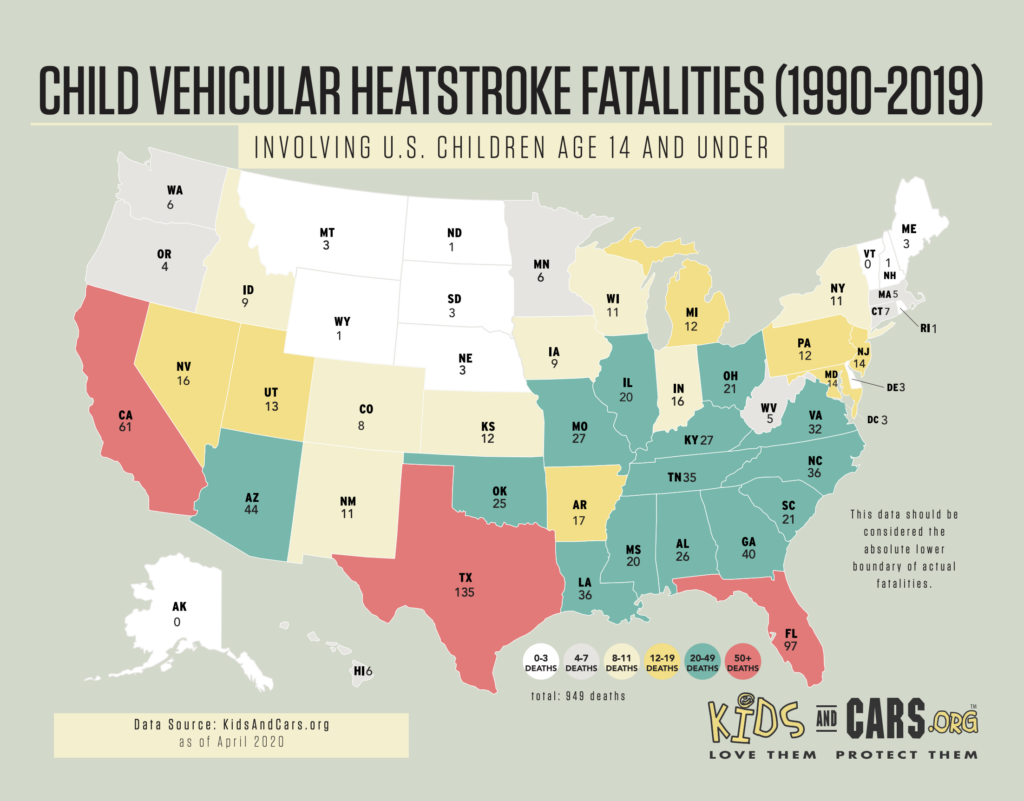 Make it a habit to check the backseat before leaving your car.
Enjoy the last day of this holiday weekend!