Storms are ongoing in Kentucky as I write this. Those storms will miss us, but they may send south cold air which can trigger us some rain and thunderstorms this afternoon. It's iffy tho, let's dive in:
Threats
SPC has all of Davidson and Williamson Counties in a 5% chance of seeing damaging winds within 25 miles of a point.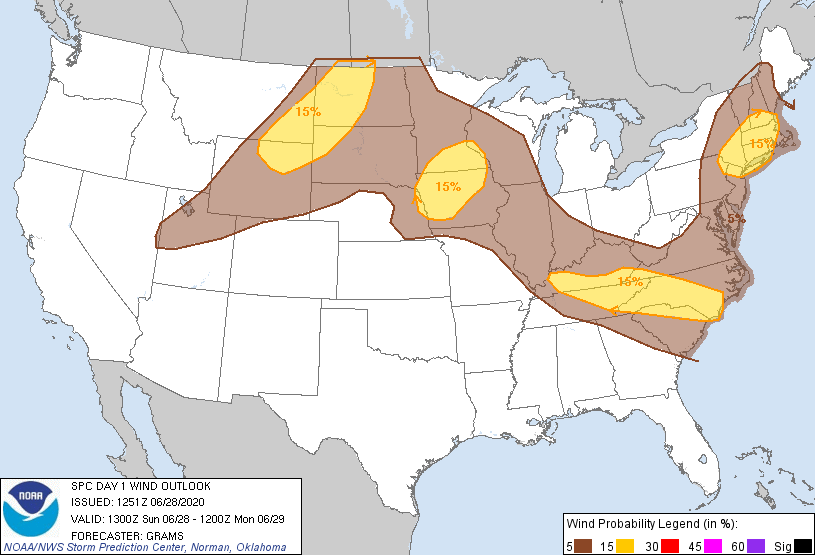 The 15% probability area is juuuust to our northeast:
Localized flooding is also possible, but that risk appears greatest to our north and east.
Tornadoes/Hail are not a concern.
Timing
HRRR Model has the storms over Kentucky missing us. It then initiates more storms in the afternoon and evening hours. These could have patio furniture moving winds.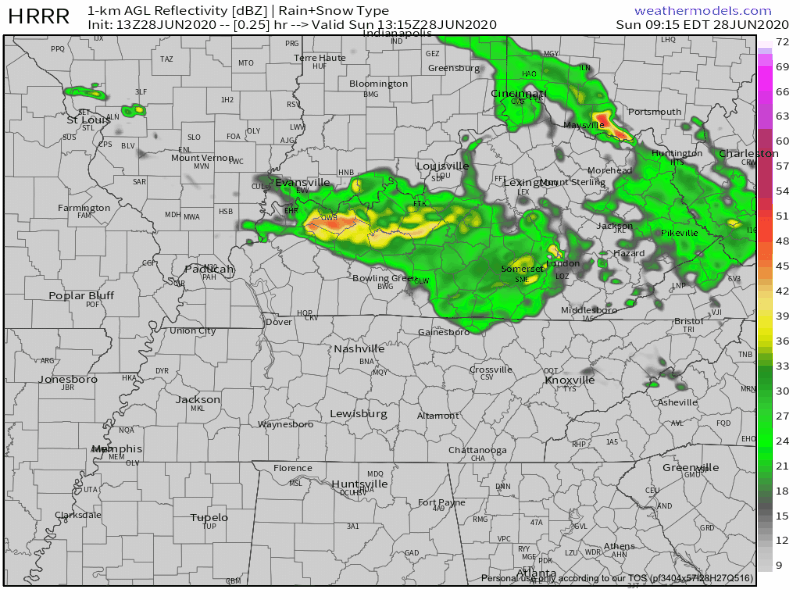 Storms might form as early as 3PM but should be out of here by sunset once instability (storm fuel) goes down. Expect timing to change as we understand how the KY storms might influence the atmosphere here this afternoon.
Dewpoints will remain in the low 70s today. Plenty of storm fuel is just sitting atop us, just waiting to be released. If that cold air from KY gets here, thunderstorms will have no problem forming.
We'll update this on Twitter through the day.
Saharan Air Layer
Latest model below. Notice the SAL shouldn't be as thick today, and should clear out by Monday night.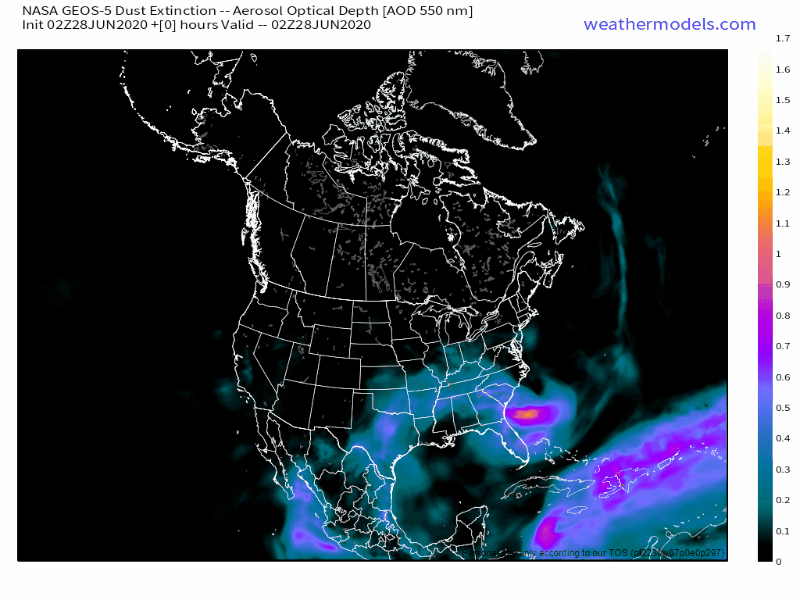 Another small SAL shows up mid/late week, no big deal.
Hot, Humid Week Ahead
Oppressive humidity, y'all. Dewpoints in the 70s this week.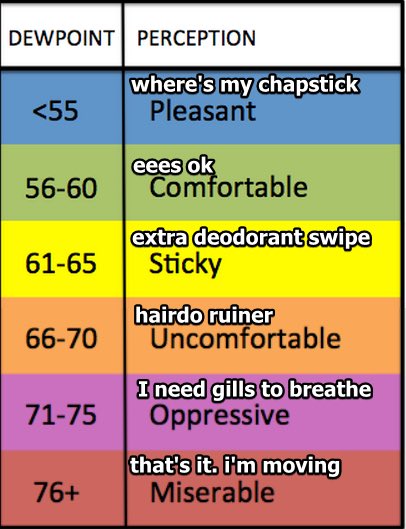 Add that to low 90s temps and the heat index will sneak near 101 Monday.
NWS Nashville's discussion mentions drying possible Monday as high pressure moves over us. The protection of high pressure will be short-lived, and it may be a false protection as the Euro model thinks a Crazy Ivan rain/storm system is possible Monday afternoon (with no particular worries):
Afternoon heating will set of random showers and thunderstorms starting Tuesday — and lasting into the holiday weekend. Without high pressure, but with oppressive humidity and temps trying to climb into the 90s, storms could deliver heavy rainfall to the chosen, with frequent lightning, potentially strong downburst winds.
The best chance for rain this week looks to be Wednesday, but it's possible anytime this week because we'll be
Euro Ensemble Mean hints at over 3 inches through July 7.