You heard it here first – rain, rain, and more rain.
Today may be our last day to see the sun for a few days, as we settle with partly cloudy skies and temperatures in the upper 80s this afternoon.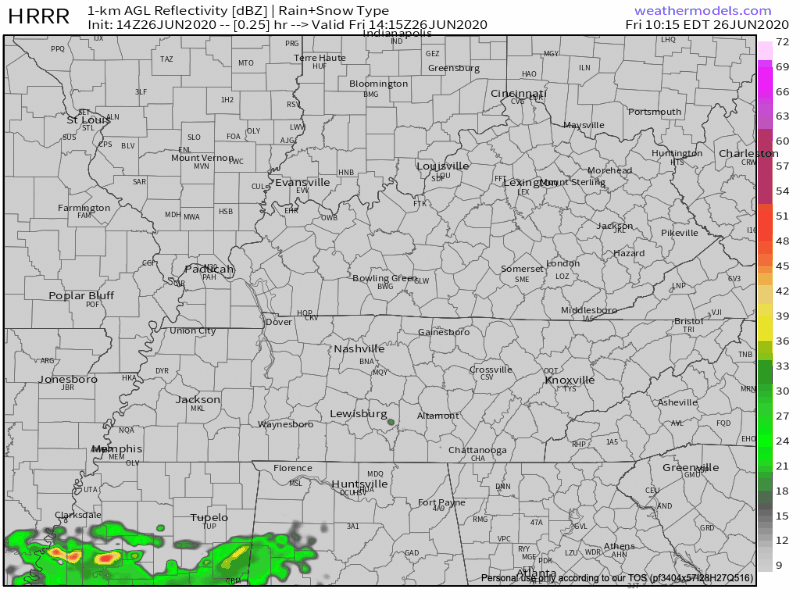 Hit or miss showers and thunderstorms won't build into the area until after 2 PM.
No severe threat associated with these but a slight risk of flash flooding is expected.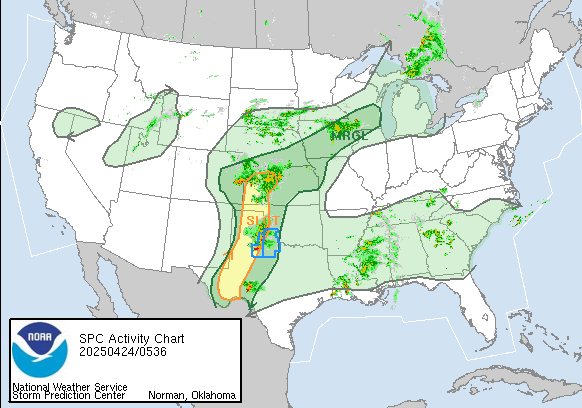 Most of the activity for today lies to the southwest of us, spreading from southern Texas to northern Alabama.
This is all due to a weak disturbance approaching from the south, but nothing severe for us here in Nashville.
Side Note: I advise to use extra hairspray today and tomorrow. Graphic below only presents dewpoints today but it's going to be muggy.
Low 70 dewpoints for us today, to say the least, but still oppressive.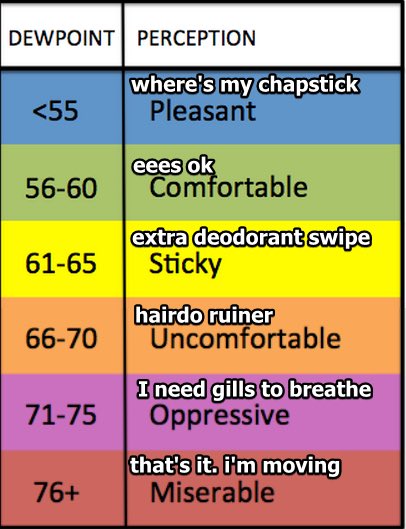 Saturday and Sunday
Another weak mid-level disturbance brings more scattered thunderstorms tomorrow afternoon, most of these dying off around 8 PM.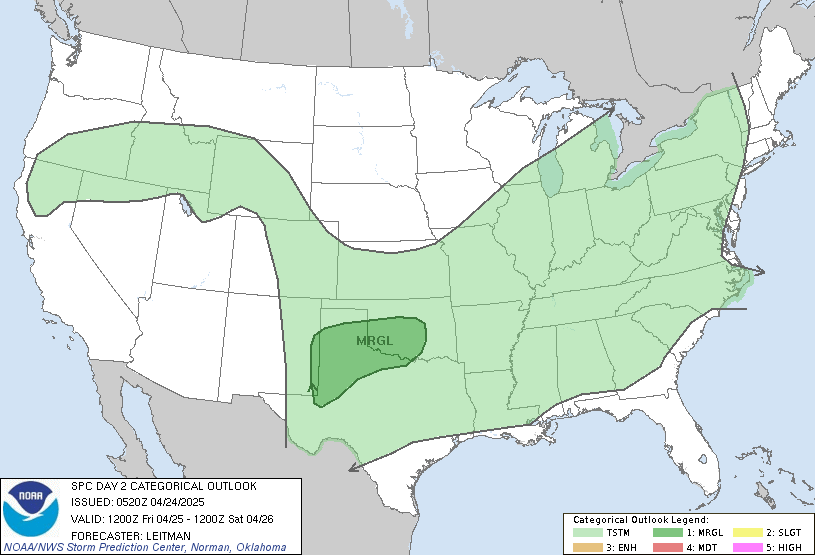 The National Weather Service in Nashville said it perfectly for tomorrow:
Scattered to numerous showers and storms ruining your outdoor plans. Highs in the balmy humid 80s.

NWS Nashville Forecast Office
We have rain, humidity AND gusty winds expected tomorrow as well, as high as 25 MPH with these storms.
Saturday night into Sunday will continue the trend of an increase in showers and thunderstorm activity.
Sunday delivers our best chance of rain this weekend, but models aren't much help. Euro model has all the rain juuuust east of us. Add temps near 90 and dewpoints near 70, and I would be concerned about afternoon/early evening rain.
A Pattern We Cannot Seem to Break…
Break out the rain gear and get ready for a gloomy week ahead with more showers and thunderstorms headed our way.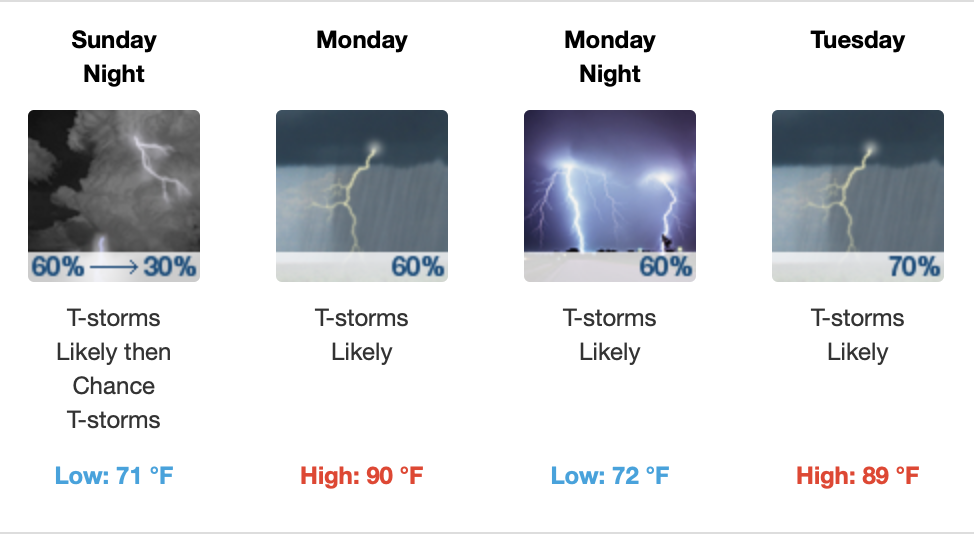 These are mainly widespread due to a weak mind-level disturbance. The severity depends on if these storms can conjure the energy to do so.
Mostly just on and off rain, a few flashes of lightning and a clap of thunder possible with some of these storms.
How Much Rain Total?
Not a ton for Nashville.
1/2 an inch to 1 inch possible for us. The more northeastward you head, up to 2.5 inches possible.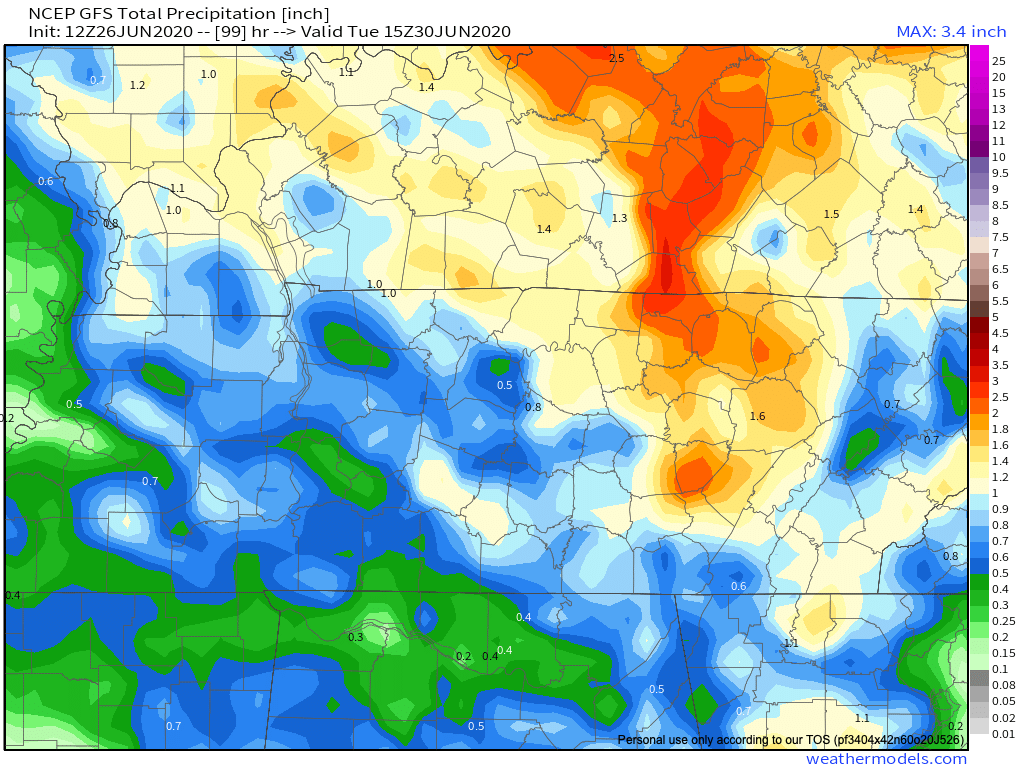 Showers and thunderstorms continue into the late week but the severe threat remains low.
Saharan Dust Entrance
Hazy skies building in the Deep South as the upper level dust makes an entrance towards the United States.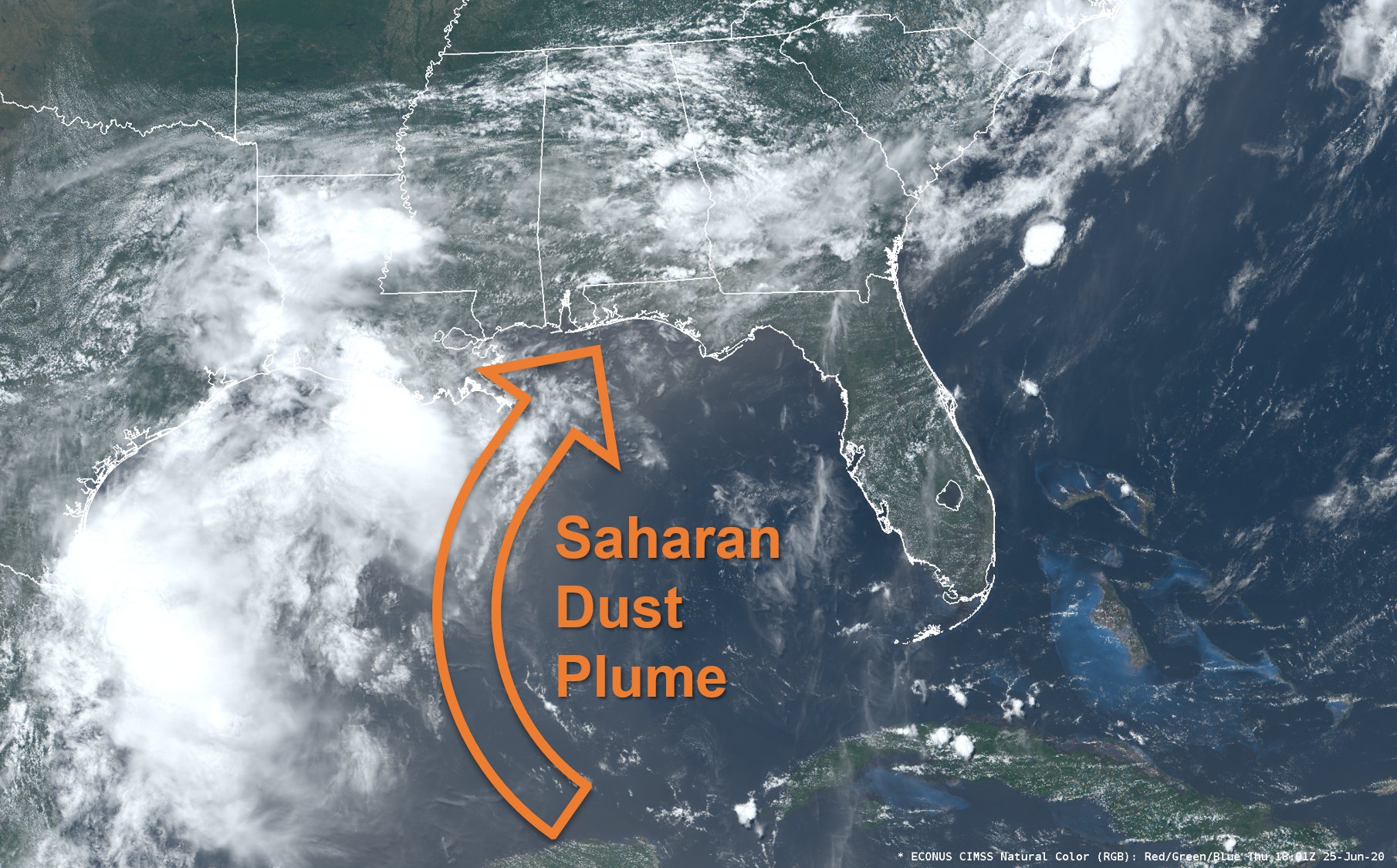 Take cautious measures if you have respiratory issues!