Satellite this morning showed clear skies. That'll continue today (well, mostly):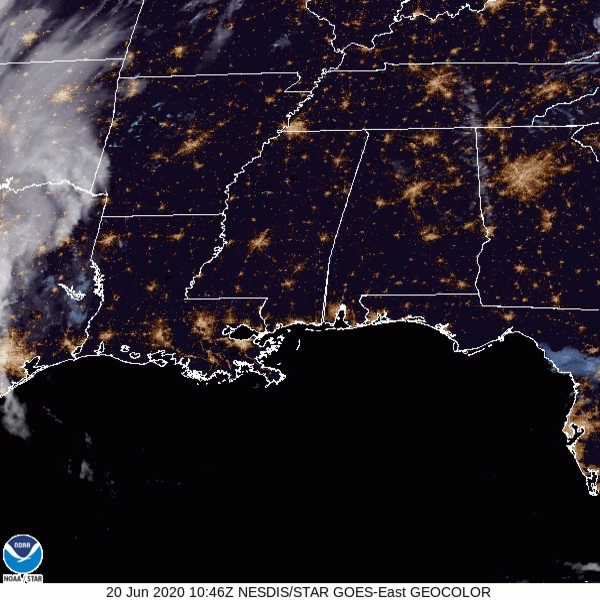 Up to 93º this afternoon with summer-normal humidity.
Moisture will creep in this afternoon and pop off a few clouds, maybe even give us a shower or two, but the chances of this happening to you are pretty low.
Here's where the HRRR predicts rain will be today. Most will stay dry.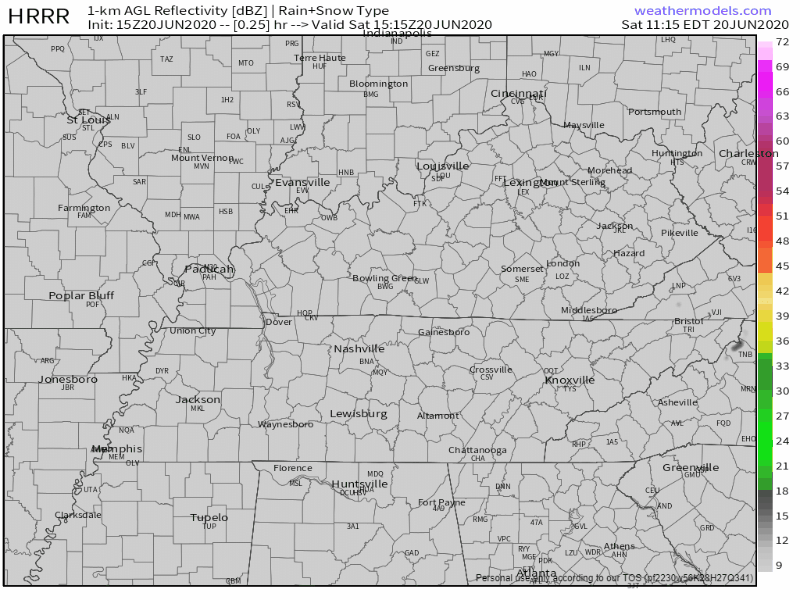 The window of rain opportunity opens around 1 PM and ends around dusk/dark.
Astronomical (Real) Summer Begins at 4:43 PM.
David calls meteorological summer (starting June 1) "fake summer" and because he is editing today's blog he is making fun of meteorological summer. Today is the real stuff tho, the day the rotation of the Earth around the sun is aligned so that the Northern Hemisphere is tilted directly towards the sun.
The summer solstice has the most daylight of any other day of the year. Our sun (Editor's Note: we don't own the sun) rose at 5:30 AM and will set at 8:08 PM. After today, the days will start getting shorter…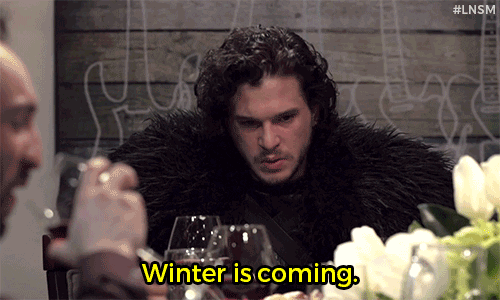 Happy Father's Day, It May Rain.
The HRRR model has had rain arriving at 7 AM, but later runs have pushed that ETA closer to lunch. The NAM model (usually wrong) shows rain around 6 AM, but you shouldn't trust it.
We can see rain and a few thunderstorms bubbling up at any time during the day Sunday. We can't be confident because convection allowing models usually do a bad job of predicting whether, when, and where rain and storms will happen, but they are better than nothing. Here's the 12z run of the HRRR for Sunday, some of the storms may be spicy: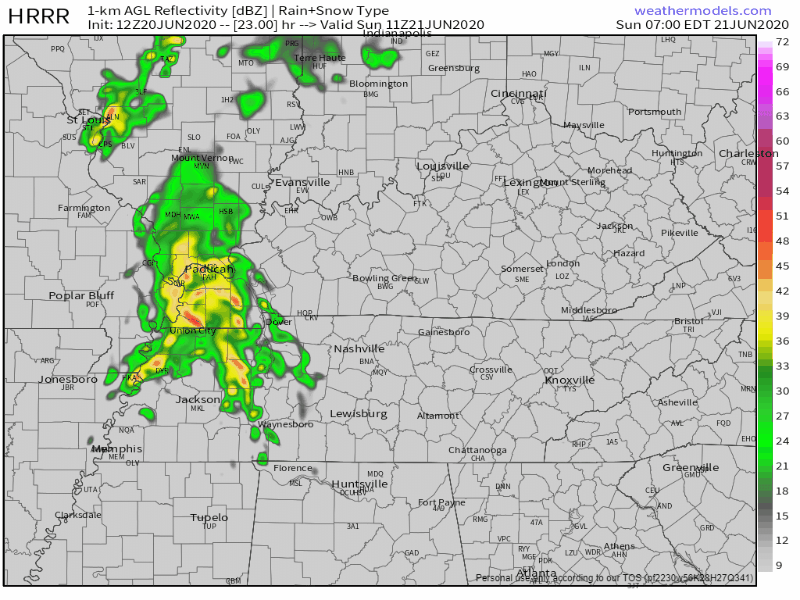 It makes sense that rain chances will increase during the hottest part of the day, but the HRRR predicts that impulse coming west to east in the morning, so I would not rule anything out tomorrow.
Editor's Rant: This lack of certainty is probably not what you wanted to read. We are sure the day won't be a total washout. You can go outside. So if you're sweatgolfing, sweatboating, or sweathiking, you'll need to connect yourself to reliable weather information: 1. your eyes ("hey look at that tall scary cloud"), 2. your ears ("I hear thunder therefore lightning is nearby"), 3. your radar app (if you're wondering what we like it's RadarScope), 4. your Twitter (but we can forgive you for not wanting to be on Twitter, what a cesspool).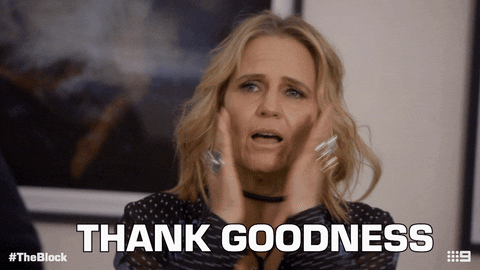 If Twitter thanks anything, it's not goodness.
Wet Week Ahead.
Starting Monday, our rain chances increase as heat and humidity build. The Storm Prediction Center has left us out of severe outlooks (as of now) for Monday, when we are only expecting thunderstorms to maybe choose you.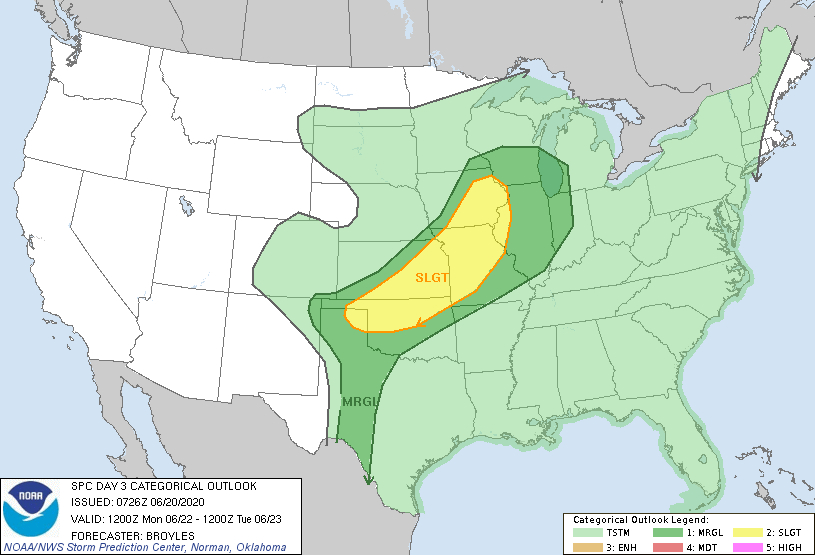 The best chance for rain next week will be Tuesday into Tuesday night. A cold frontal boundary will pass over us, and along with it comes the potential for some slightly stronger storms. About that:
Shear picks up a touch and instabilities as well. We are currently not outlooked [for severe weather by the Storm Prediction Center], but this looks like a clear case "marginal" scenario for Tuesday afternoon and into the evening.

NWS-Nashville Forecast Discussion.
Jacob asked if next week is a total washout:
Tuesday, especially Tuesday night/overnight looks like a wet mess, but all other days we'll just be dodging a storm here or there.
We can also see the cold front in the temperature outlook for the week: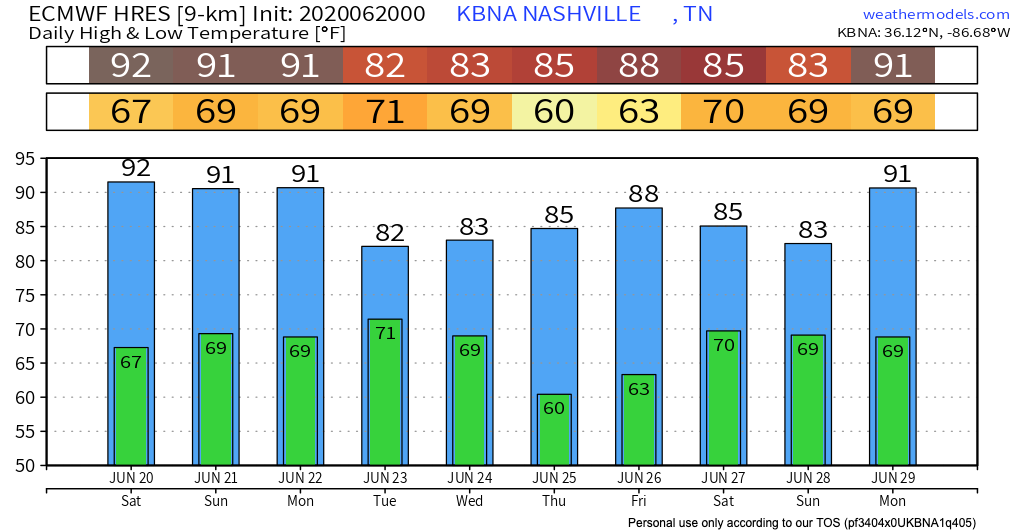 Until then, happy weekend!