Stormy activity heads our way into this afternoon. Spotty showers and thunderstorms with highs today in the upper 80s.
Between 1pm – 2pm is when we'll see these storms start to fire up. We'll be keeping a close eye on the radar this afternoon. Check @nashseverewx on twitter for the latest.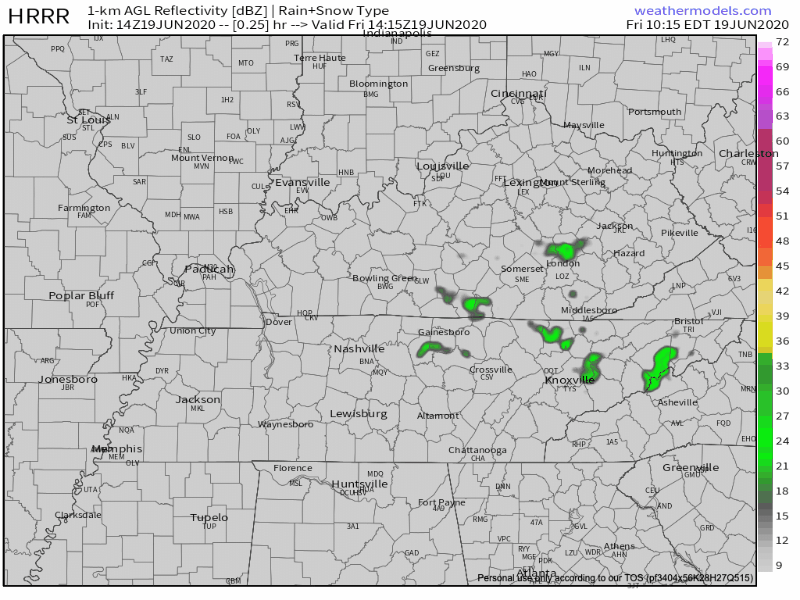 Some of these cells could be strong to severe and can produce small hail, damaging winds, and locally heavy rainfall if they can conjure enough energy.
The uncertainty behind these storms is the exact location they are going to hit. These are hit or miss storms only lasting for a few minutes, and then they move on. The Storm Prediction Center hasn't categorized Nashville under any sort of label in regards to weather today.
Most of the stronger activity remains to our east, but we will see some localized supercells pop later today.
Thunderstorms will die off in the later night and leave us with patchy fog after midnight with lows in the upper 60s.
First Day of Summer = Saturday!
June 20th is the official first day of summer! What are we expecting for Saturday? Patchy fog in the morning before 7 am but as the sun warms the surface, the fog will disappear and we'll be left with sunny skies and highs in the low 90s!
Sunday: Our next chance for rain. Nashville is categorized only under a general thunderstorm outlook, mainly after 8am lasting into Sunday evening.
Jet Stream Dips into the Midwest
Expect cooler temperatures starting Tuesday.
A surface cold front associated with this dip in jet stream will bring more relieving temperatures for our area. But unfortunately, more rain as well.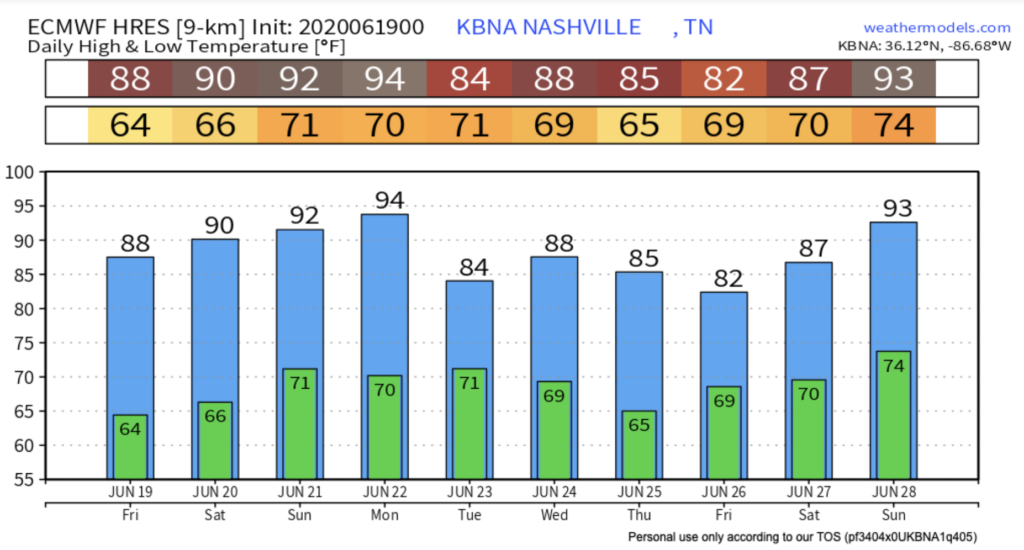 Monday through Wednesday's activity increases as thunderstorms bubble up ahead of this cold front as it pushes eastward. Most models show Monday to be sunny and most activity to present itself Tuesday.
Tuesday and Wednesday is when ongoing showers and thunderstorms are likely as this cold front moves closer to the area.