Wednesday
Today will feature similar temps to yesterday, maybe a touch warmer from low to mid 80s. Dew points will be a bit higher with upper 50s likely: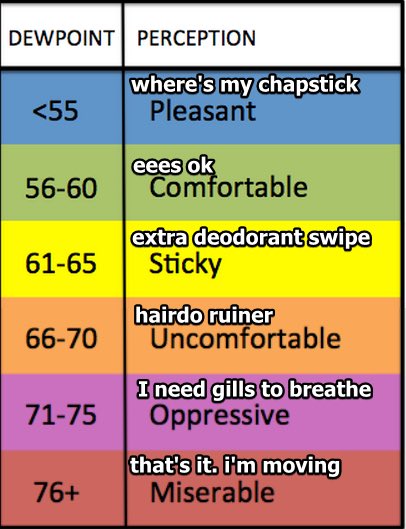 Showers (if they even make it this far west) will be very few and far between. The HRRR Model (below) shows a few brief specks moving through the Mid-State: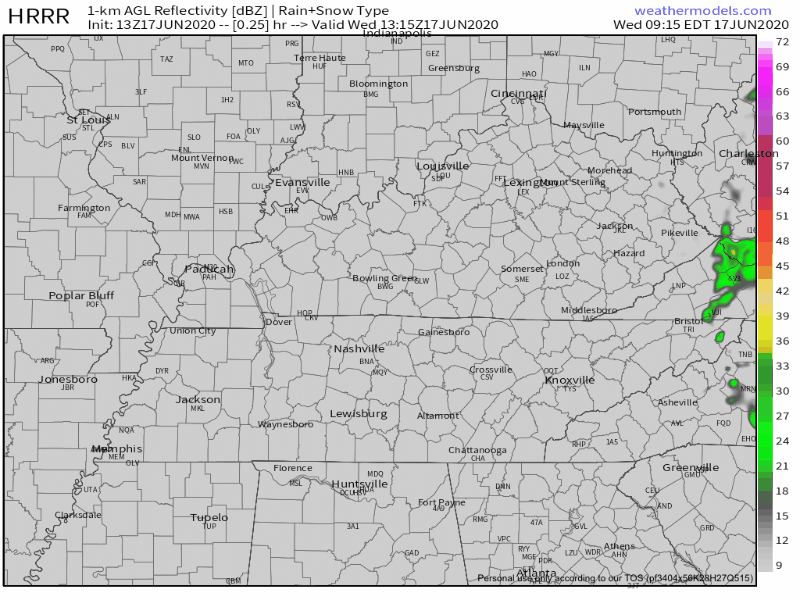 Bottom Line: If you're looking for an uninterrupted day outside, odds are in your favor.
Tonight's low will be around 63.
Change Is Coming (not the good kind)
Spring weather this week was thanks to an upper low to our east. That low will pull away, allowing our temps and dew points to rise. Humid air is not far behind, slowly filtering in Thursday, Friday, and the weekend.
Upper 80s temps are likely Friday with 90s returning Friday and into the weekend.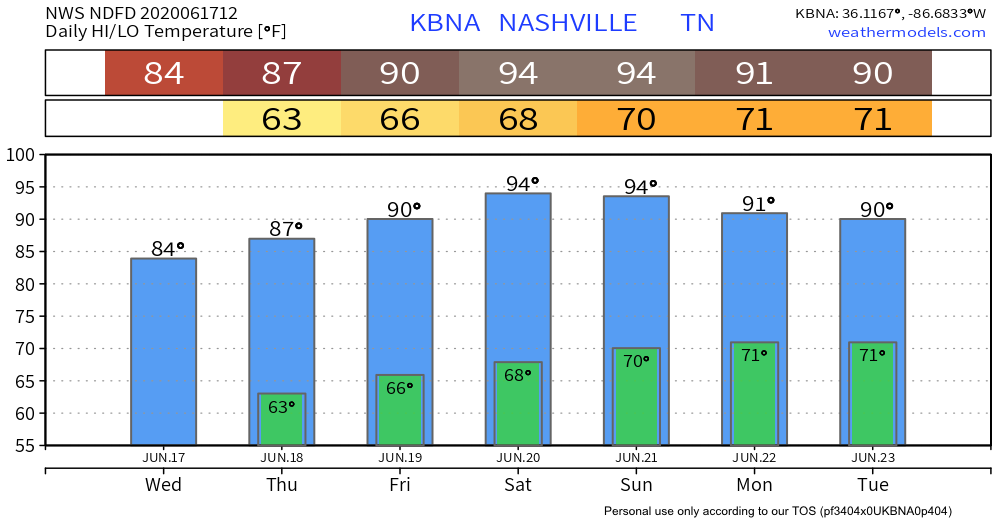 Saturday marks the official start of summer with a predicted high of 94. The dewpoint will be "uncomfortable."
Rain Returns Early Next Week
Models have been hinting at an uptick in precipitation starting as early as Sunday.
Average average rainfall is forecast by this CPC outlook for June 22-26.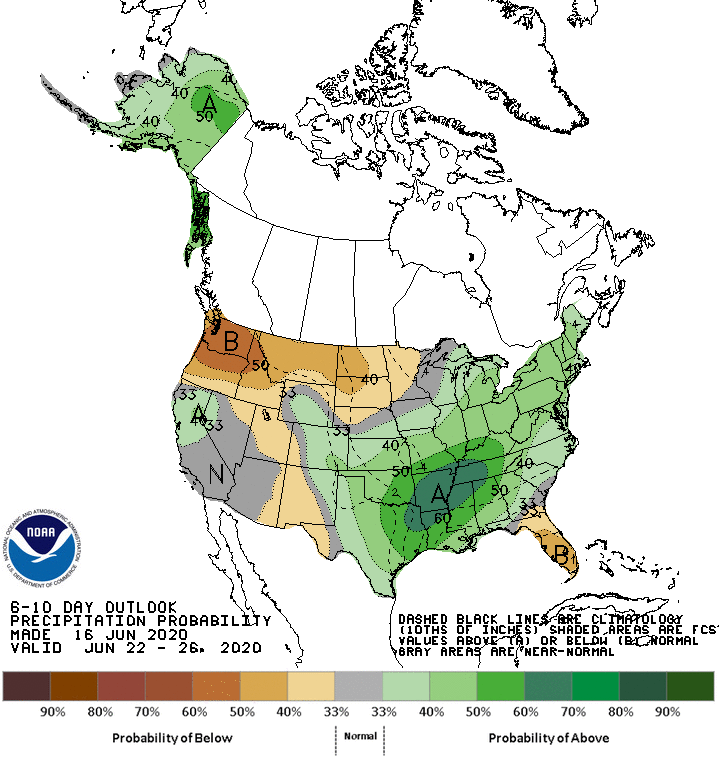 Severe weather isn't expected right now, and it's difficult to say who will see rain and how much.
Heat Safety
Reminder time. We've had an Actual Spring, but summer is imminent.