The dewpoint was over 70 this morning.
That blue thing in west Tennessee on the below map is the cold front we've been tweeting about. It's moving east and will replace our swampy "oppressive" airmass with a crisp, clean, breathable, "comfortable" airmass.
You'll start to feel the lower humidity later this afternoon and tonight. And it'll be here to stay.
Winds will mostly be between 10 – 20 mph, but some could reach up to 30 mph.
Showers and thunderstorms are expected ahead of this cold front but we think they'll develop east of us, and run away. So no rain expected here, but no promises. We'll tweet about any rain that develops.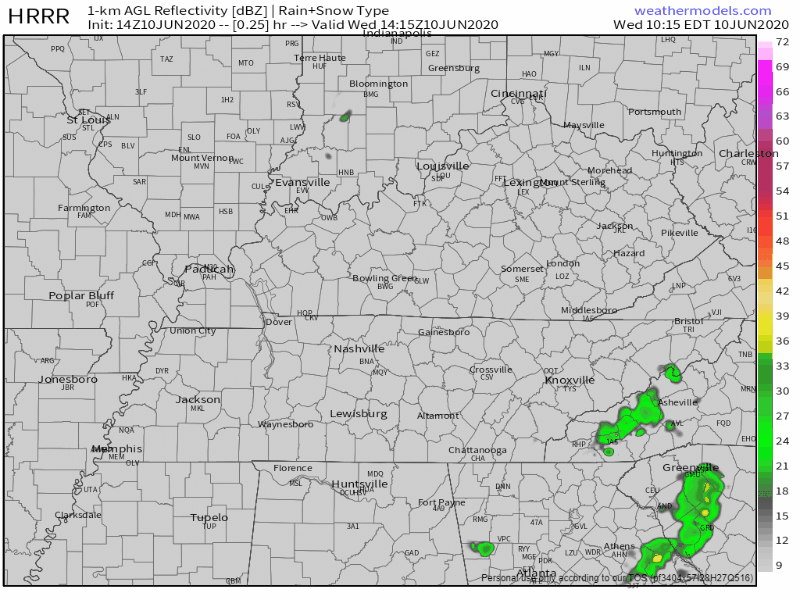 We'll end the work week in the low to mid 80s with dewpoints only in the 50s!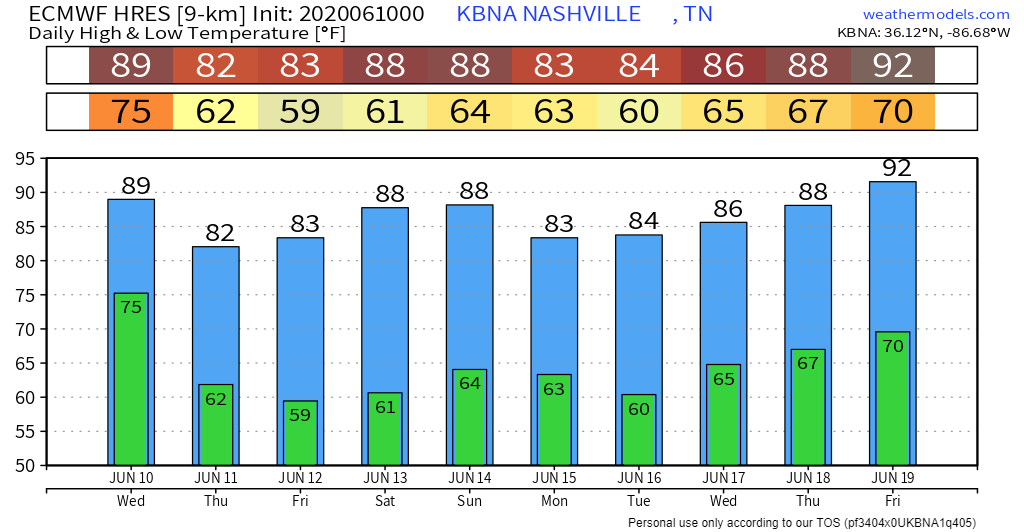 High pressure sinks itself into the east coast into the weekend setting us up for aweseome.
Weekend Outlook — Another Cold Front!
Rain? None.
Wind? Calm.
UV? High!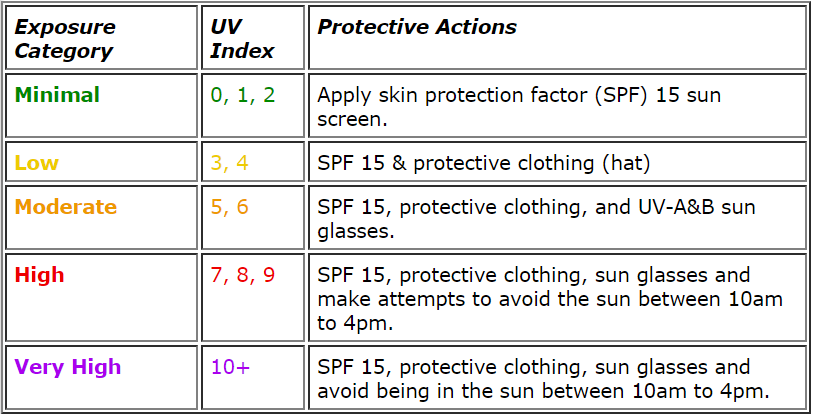 The sun will be OUT with little to no cloud cover this weekend! The image above is from the National Weather Service and lays out important protective actions in regards to the UV index. (Editor's Note: you can still get sunburned in not-humid air #experience)/
Not even crap app clip art (below) can mess this forecast up:

Then another cold front Sunday! The National Weather Service quote:
"Since there has been very little agreement between the models, did not deviate from the drier persistent solution for the weekend. But, dry or not, the trough will bring another cold front through the area and help cool off temperatures that much further."

NWS Forecast Discussion 6/10/2020
There is some doubt in where or not Sunday's cold front could bring a shower or two, but for the most part it looks to cool off the area on Sunday by a few degrees.
Next Week — Oh Yeah.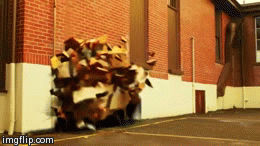 More excellence.
Let's just hope that the Heat Index keeps itself calm like this for a little longer. It should, medium range data has dewpoints in the 50s!!