If you liked the air-you-can-wear weather we felt Saturday, Sunday won't disappoint. High today 93 with heat index around 95.
Here's the heat index from the HRRR Model, suggesting mid 90s. Remember these numbers are in the shade.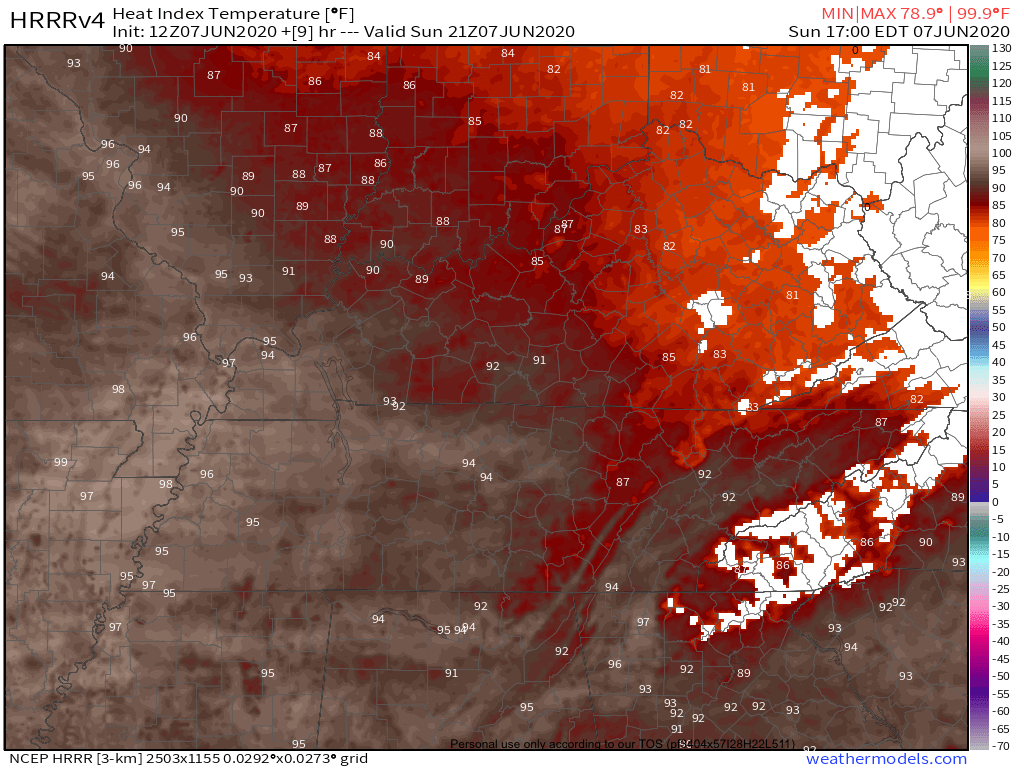 This morning was more humid, with upper 60s dewpoints. The dewpoint will drop into the low 60s this afternoon because hot, moist air at the surface will mix with drier air aloft. Still hot, though.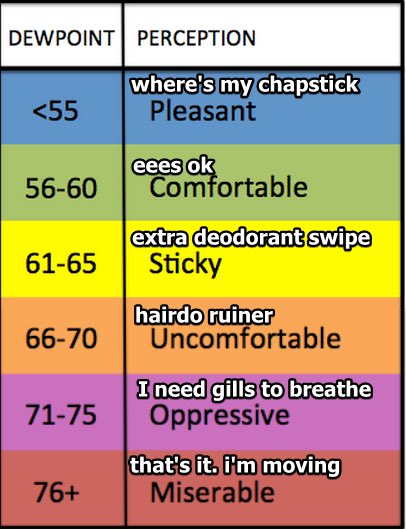 Now's a good time review the difference.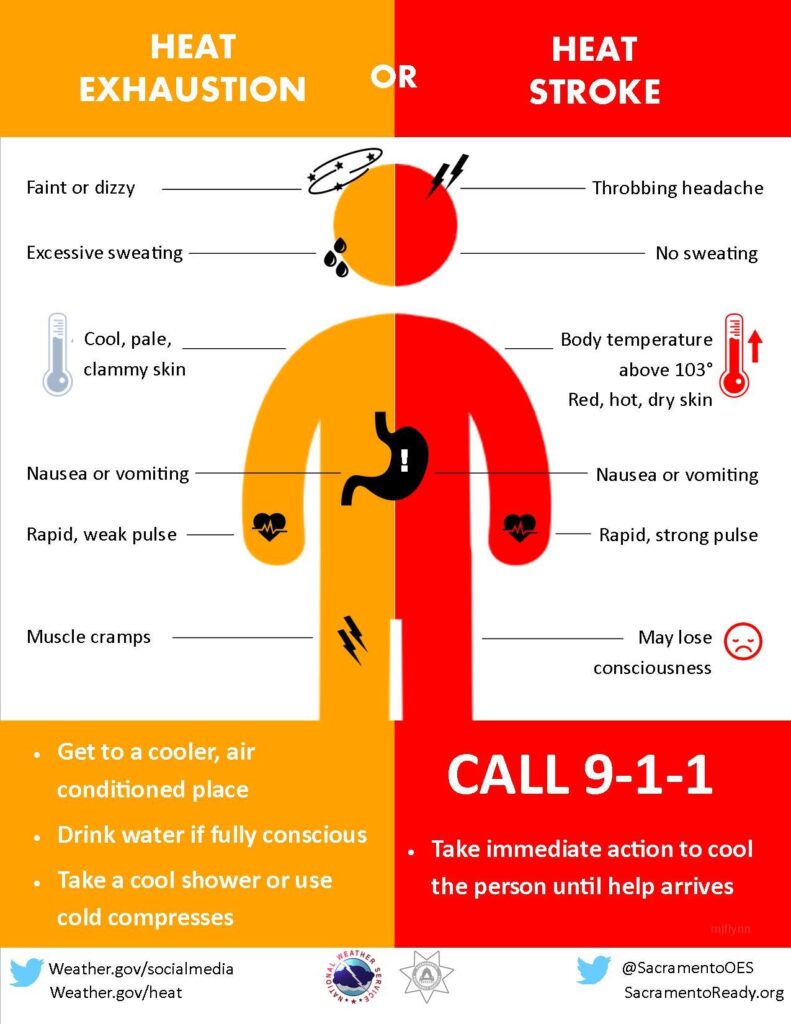 Rain is unlikely and not expected.
Cristobal & You.
Cristobal (pronounced "Crease Toe Ball," say it right, y'all) won't "hit" us. The center of it will pass west, but we may end up close enough to get some rain and maybe a low-end tornado risk.
Cristobal is forecast to make landfall on the SE Louisiana Coast tonight as a tropical storm.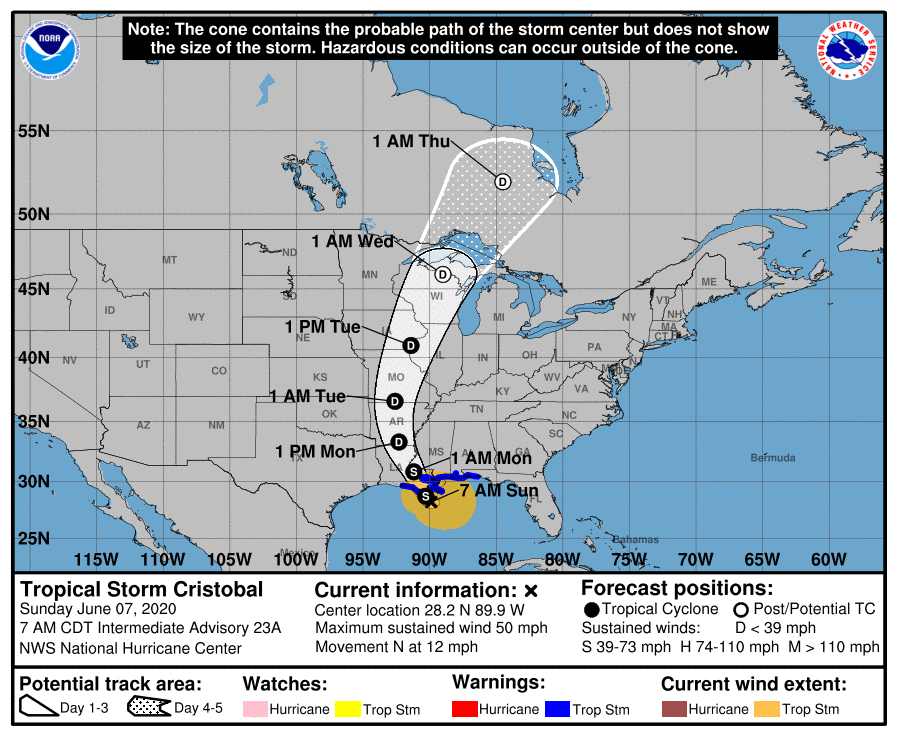 It'll move into Arkansas Monday as a downgraded tropical depression. For us this means an increase in clouds and humidity Monday. Dewpoints will be over 70 ("Oppressive" on our chart) with an afternoon high 91.
Rain is not expected Monday, but watch it try to work close by Monday afternoon/evening per the HRRR model: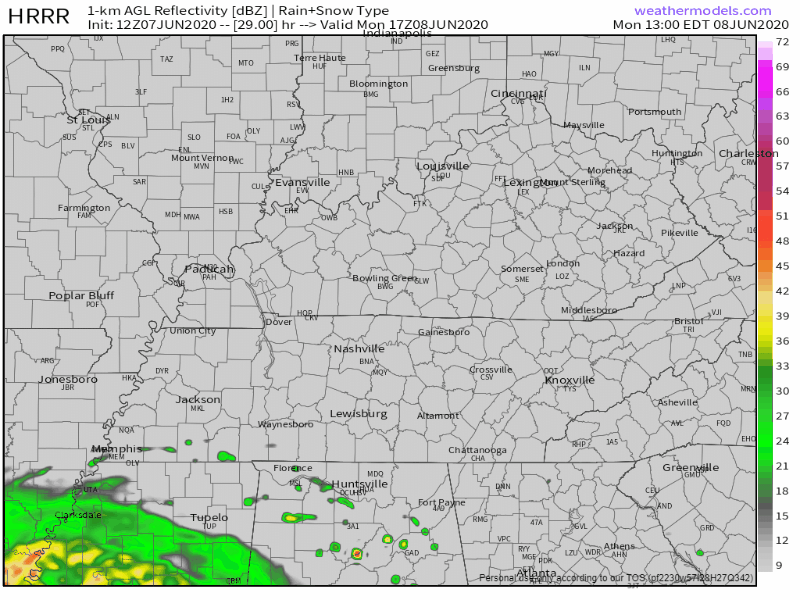 By early Tuesday, the Euro Model suggests Cristobal-related rain will get far enough east and reach us. Note: this is just one model's interpretation of what might happen.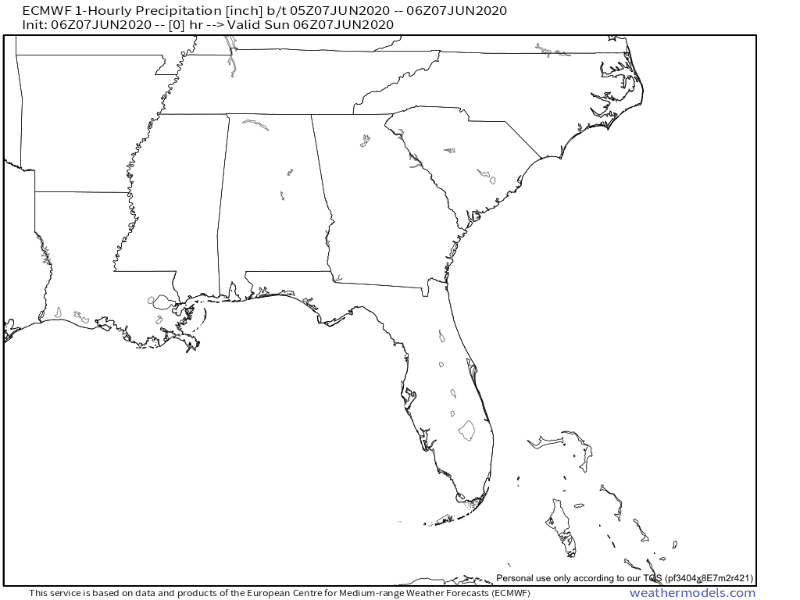 If the the storm shifts eastward at all, it will mean more rain for us. There are no current worries about flooding.
There will be a tornado threat on the east side of the storm, but right now we think we are too far east to be included. That risk is more west of us in West Tennessee.
BUT! Stay updated for forecast changes. Note how this NWS-Nashville forecast discussion ended this morning:
The latest suite of models is still coming in this morning, but even the 06Z suite is illustrating a good amount of shear along and west of I-65 late morning through afternoon Tuesday. I'll do more analysis with this afternoon's forecast package, so check back for our latest thoughts.

NWS-Nashville forecast discussion 9:16 AM
After Cristobal
After Cristobal moves away late Tuesday into Wednesday, our weather pattern looks drier and maybe even cooler.
CPC outlook for June 12-16 suggest below temps, maybe even well-below average temperatures.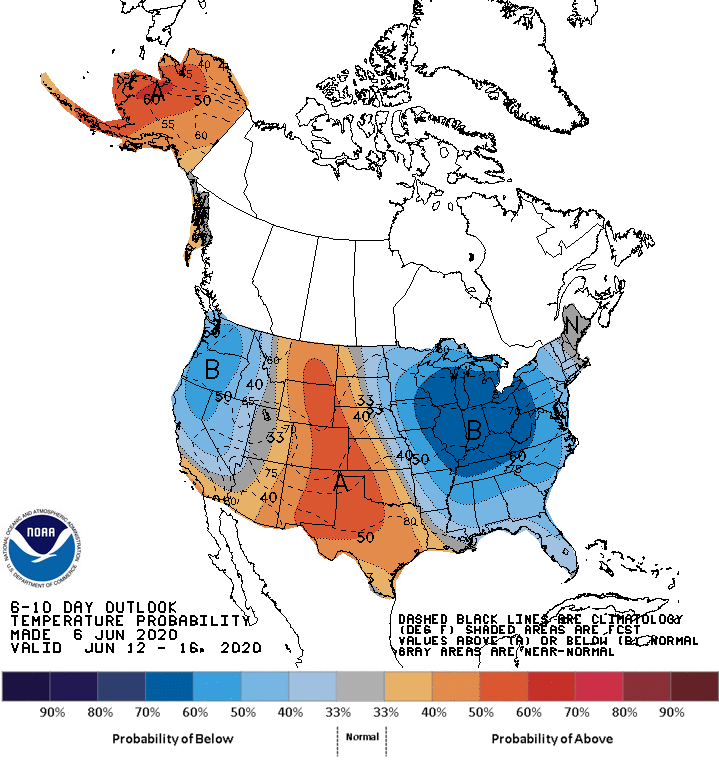 We can already see that here: