Say hello to another hot day, and when I say hot, I mean temperatures that feel like they're in the mid-upper 90s. Go west to get more miserable, there the heat index should approach 100.
The HRRR Model thinks our heat index will be mid 90s.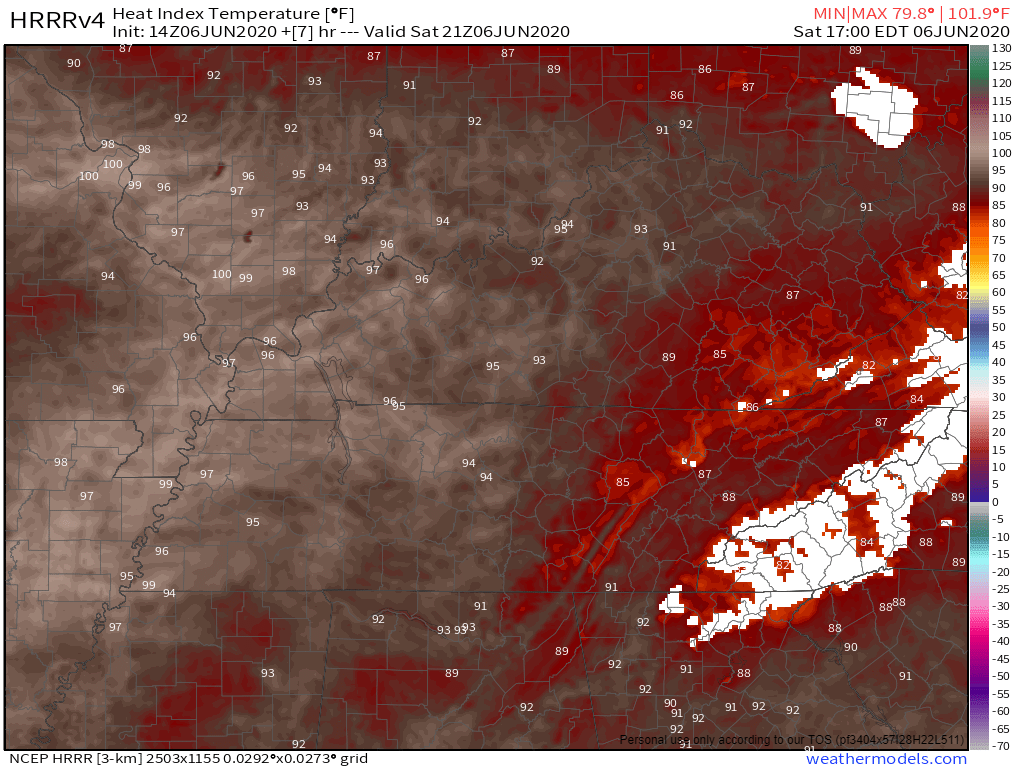 The record high for June 6 is 95. We may get close to that today.
Rain isn't expected. Here's the HRRR model this afternoon: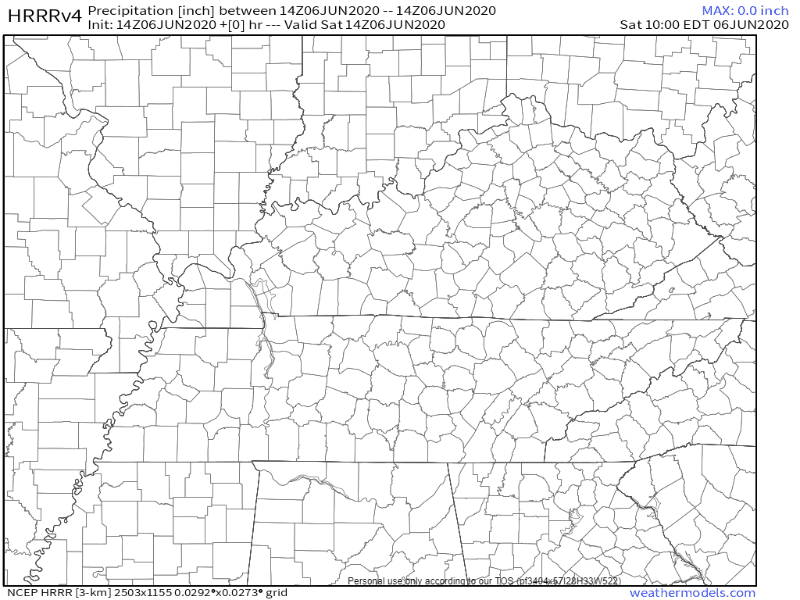 NWS-Nashville thinks the Tennessee / Alabama border could see an isolated shower this afternoon. But rain is very unlikely for us — never rule it out with humidity this high.
Dew point values will sit in the upper 60s, near 70, today and tomorrow.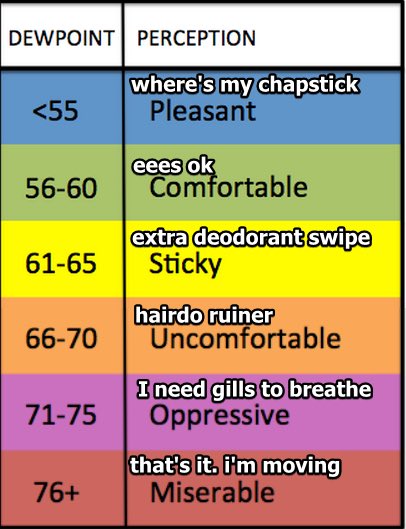 Sunday looks the same as today, but heat index values may be slightly higher with high pressure moving over us.
Are We Getting Rain From Cristobal?
The short answer is we can't be sure, but we'll probably get a little.
Here's the latest official NHC track of Cristobal as of the time we published this blog.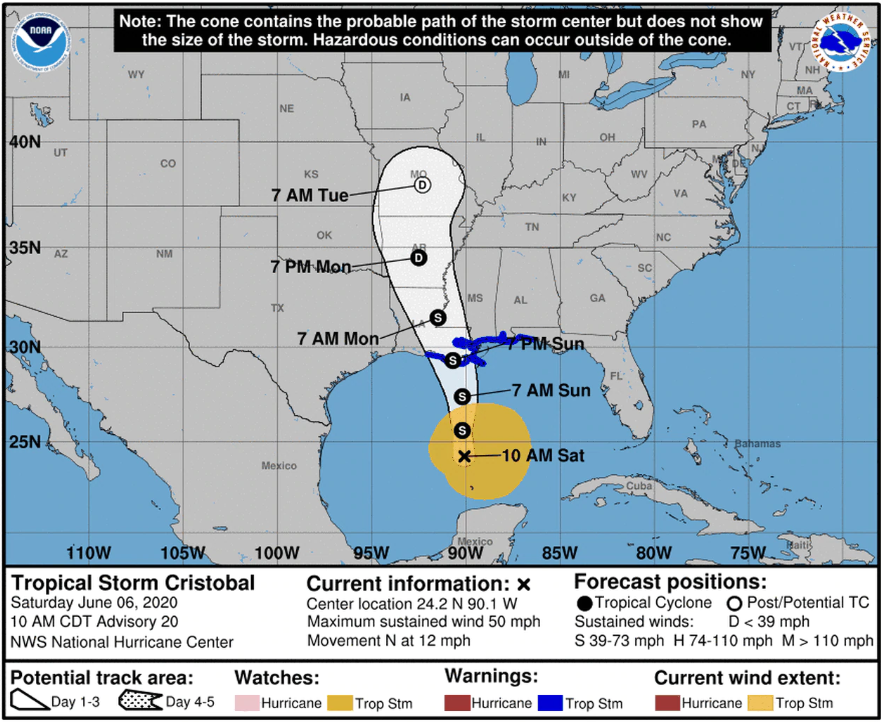 Cristobal is set to make landfall on the Gulf Coast by tomorrow night, likely as a Tropical Storm.
Here's where the Euro model thinks Cristobal is going — this isn't a forecast, just one model:
Most, maybe all, of the Cristobal-related rain should pass west of us.
If this track shifts eastward it'll mean more rain for us.
We think we will be too far east to get anything other than maybe a little bit of rain from Cristobal.
If you're on the Gulf Coast, check out hurricanes.gov.
Planner
Monday: Mostly sunny and windy, between 5 – 15 mph. Some gusts could reach 20 mph.
Monday night into Tuesday morning: Rain chances sneak up late Monday night into Tuesday morning with the arrival of what's left of Cristobal. Cooler highs on Tuesday in the mid 80s and showers / thunderstorms with wind gusts from 10-20 mph.
Tuesday Night: Lows in the lower 70s with showers and thunderstorms likely. Wind gusts around 10-20 mph.
Wednesday: Cooler — thanks to cloud cover — but still humid with highs in the low 80s and more thunderstorms as Cristobal moves northward.
Wednesday Night: Cold front sweeps into the area bringing our lows Wednesday night to the lower 60s. Showers and thunderstorms less likely.
End of the Week / Weekend: We may have a rainy start to the work week, but the upcoming weekend looks to be dry and pleasant in the mid-80s.