Hot/Humid Wednesday
Highs will be around 90 with dew points hovering between sticky and uncomfortable.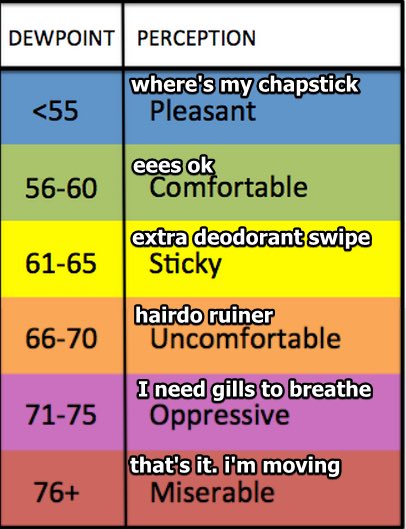 Few more clouds than Tuesday but rain chances still remain low. The HRRR model thinks rain and a few nonsevere storms will are possible on the fringes of Middle Tennessee, but nothing impacting us.
Stormy Thursday
Morning.
The HRRR model thinks rain and storms will develop just after midnight along the Tennessee River, intensify, then arrive here around sunrise: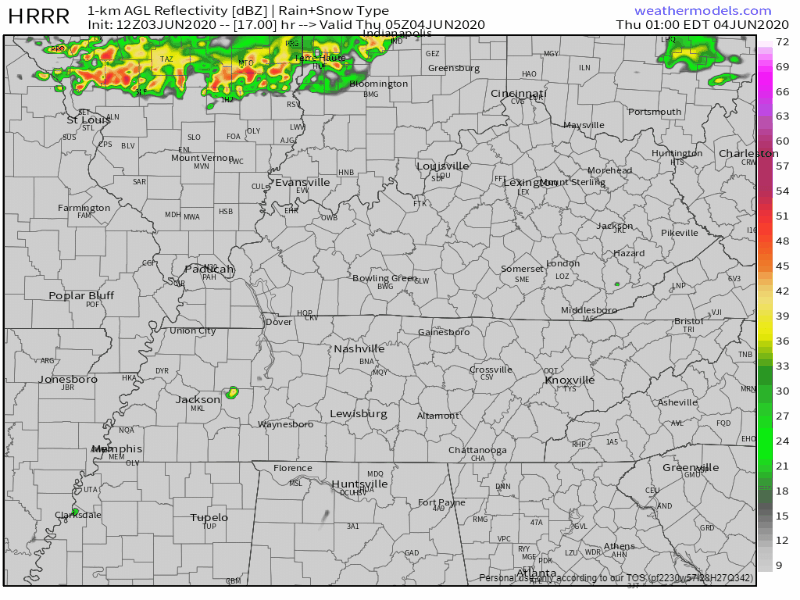 Storms aren't expected to be severe. This should be mainly a rain event, and it looks like this little event will start to fizzle on arrival.
Afternoon.
As instability (storm fuel) rises and more storms try to form west and come east our way, a few strong storms are possible.
SPC has all of Davidson and Williamson Counties in a 5% probability for damaging winds and/or 1″ hail within 25 miles of you (the wind image is below).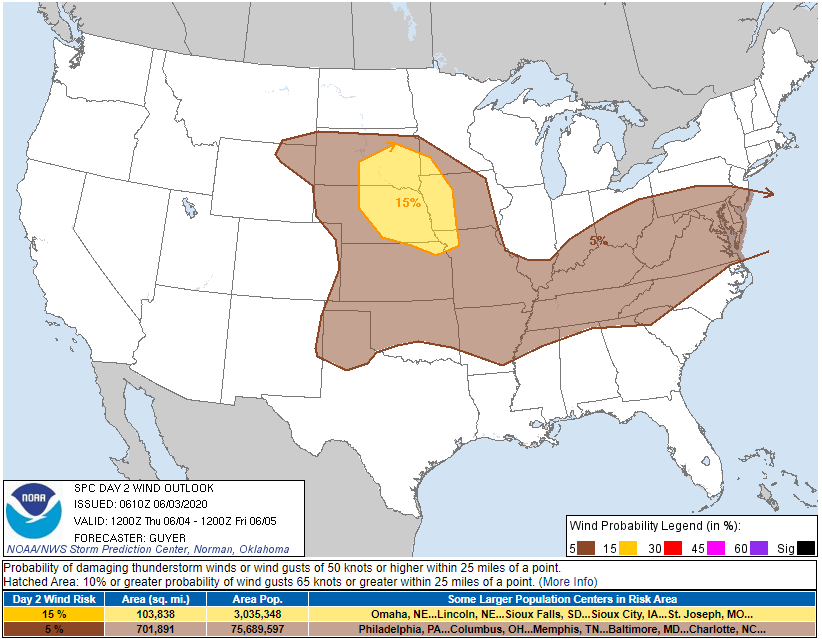 There is not a tornado concern.
Storms should start to decrease in coverage and intensity as the sun sets.
High temps will be cooler/upper 80s due to cloud cover.
Flooding is also not a concern with average rainfall amounts around 0.25 inches (your location will vary). Blue areas in the below graphic show a few spots getting 1″ of rain, but that's thought to be SW of us. We'll watch for that. The heavier rain area may shift, but even if we get 1″ locally we should not have a flash flooding problem.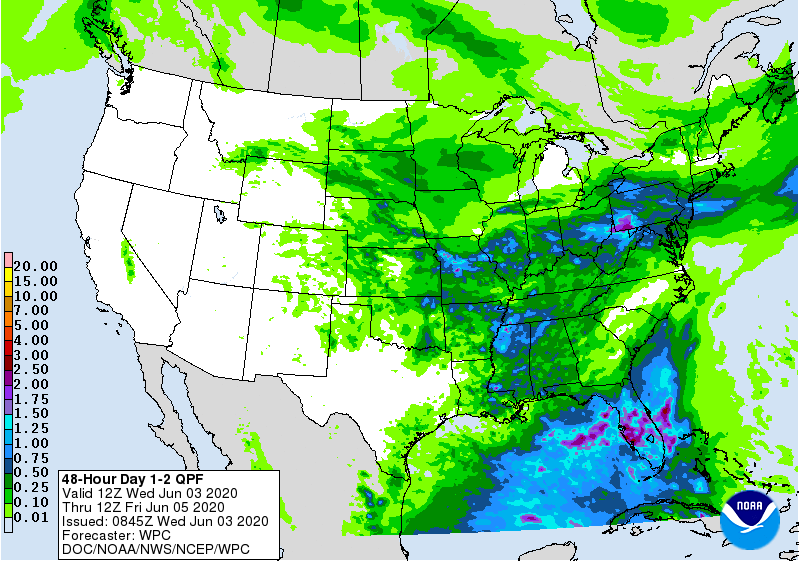 Friday & The Weekend
Friday expect classic summertime, primarily afternoon and evening storms, mostly below severe levels with lightning the main concern.
Saturday there are still pop up rain/storm chances, but those chances appear to be decreasing. We don't see any rain in Sunday's forecast, but the weekend is not coming with a cool down or humidity decrease: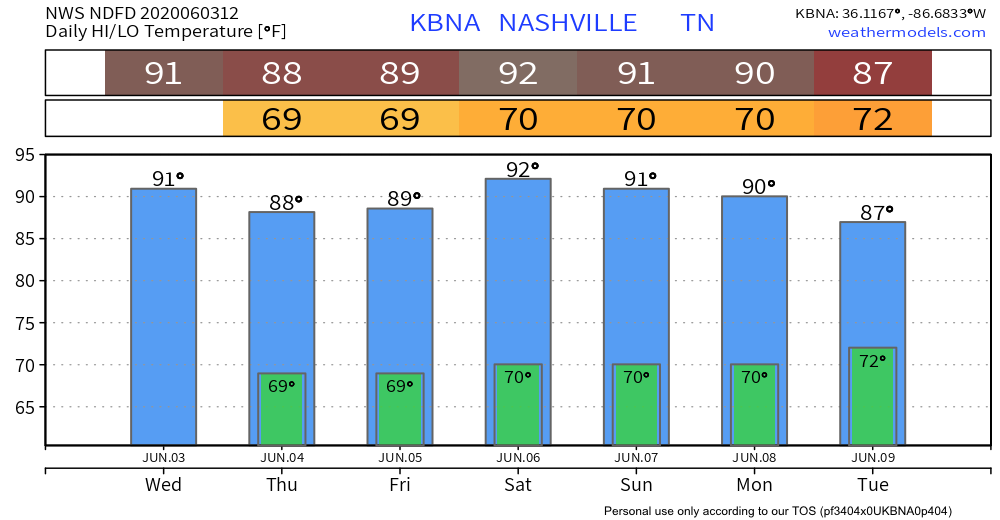 Editor's Note: Cristobal
Here's how you say it:
If you're on the Gulf Coast or planning to go, get your Cristobal forecasting from hurricanes.gov. We are watching Cristobal for inland rain, not for coastal landfall. Gulf hurricanes and tropical storms can deliver us significant rainfall. Right now this one doesn't look like it'll do that, but it's too early to say.
Below is a total rainfall graphic into Wednesday, June 10. That's Cristobal at the base of the Yucatan peninsula. This is the Euro model and may be Way Off, but its idea is the rainmaking center will pass west of us. At this range, I don't trust this model, and neither should you.