Today
Skies will be a mix of sun and a few clouds today with temps climbing through the 80s. We should see a high of 89°.
The dew point is at 65° today, which will cause that hot, sticky feeling in the air. The warmest, stickiest part of the day will be in the 3-6 pm time frame, improving after that.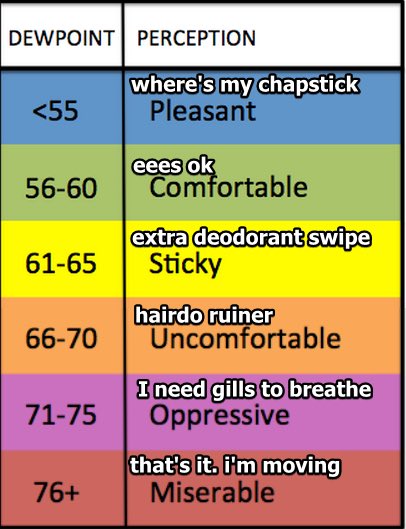 Wednesday
The sunshine will return tomorrow, but we may see a few more clouds. Isolated showers and thunderstorms are also possible. Odds are, you'll stay dry.
Any storms that do manage to develop should stay below severe limits, but lightning would be the biggest hazard for those outdoors during the afternoon and evening.
Thursday
According to the SPC outlook, Thursday will consist of a low end severe thunderstorm risk. The main threat that these storms could bring is going to be damaging straight-line winds. There is a 5% chance of these damaging winds occurring within 25 miles of you. The probability of a non-severe thunderstorm forming is much higher. Lightning will, again, be the biggest hazard.
Timing
Storms should remain under severe limits during the morning.
As the day progresses into the afternoon/early evening hours, the storms could become strong/severe with the threat of damaging winds.
Storms should settle down as the sun sets.
Right now there is still uncertainty of how severe these storms could be. Since it is still a couple of days out, this forecast could change.