No chance of rain today or Monday, unusually low humidity both days. Heat and humidity return Tuesday. Humidity gets sticky Wednesday, but we don't think it'll rain until Wednesday night at the earliest. Temps here: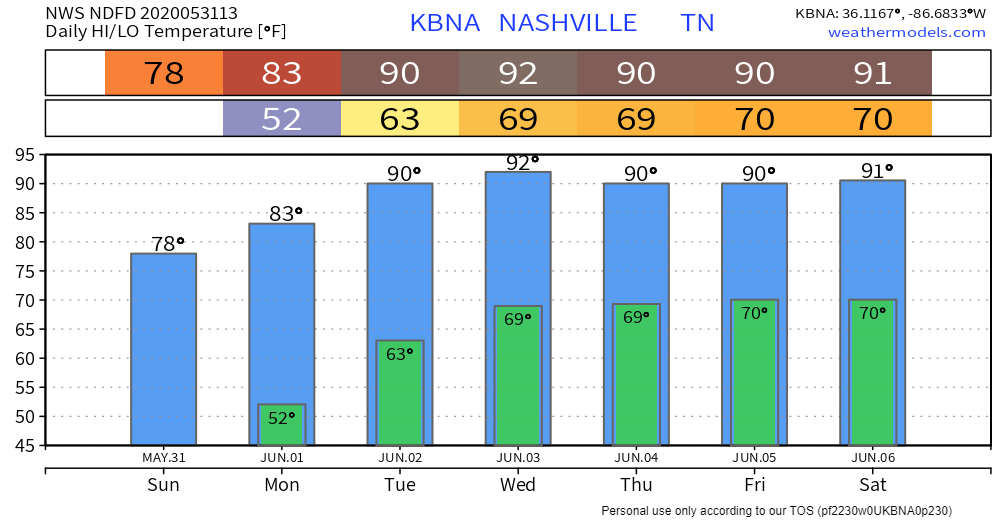 Rain, Storms Possible Thursday & Friday.
Rain may begin as early as Wednesday night, but the most likely arrival is Thursday. We say "possible" because rain and storms will be scattered and we are not sure you will get one. Expect excessive humidity with dewpoints near 70; as we heat each afternoon, rain and storms should pop up around the area.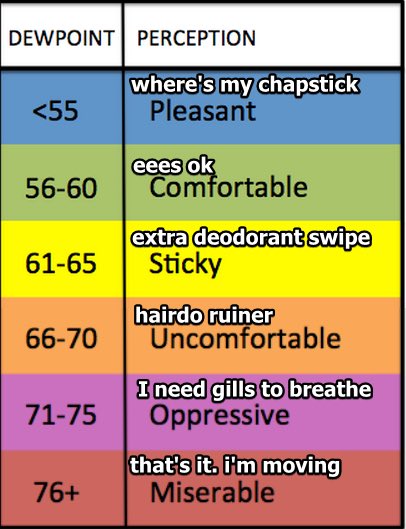 The Euro model is picking up on a Mesoscale Convective System ("MCS") moving south into Middle Tennessee Thursday night into predawn hours Friday morning. Usually a MCS delivers heavy rain and frequent lightning, but sometimes they produce strong straight-line winds.
That MCS may go east of us but at this range if it happens at all, and where it goes, are hard to say. Another MCS could develop Friday night, but right now this is mostly speculation supported by the pattern models are showing.
Rainfall totals do not suggest flooding and there is no current reason to sound alarm for severe weather, but it too early to rule anything out. We are never "done" with tornado season, but as we turn into June we arrive at severe thunderstorm (winds, hail, heavy rain) season.
The weekend looks typical. Hot, humid, pop up afternoon storm possible.
---