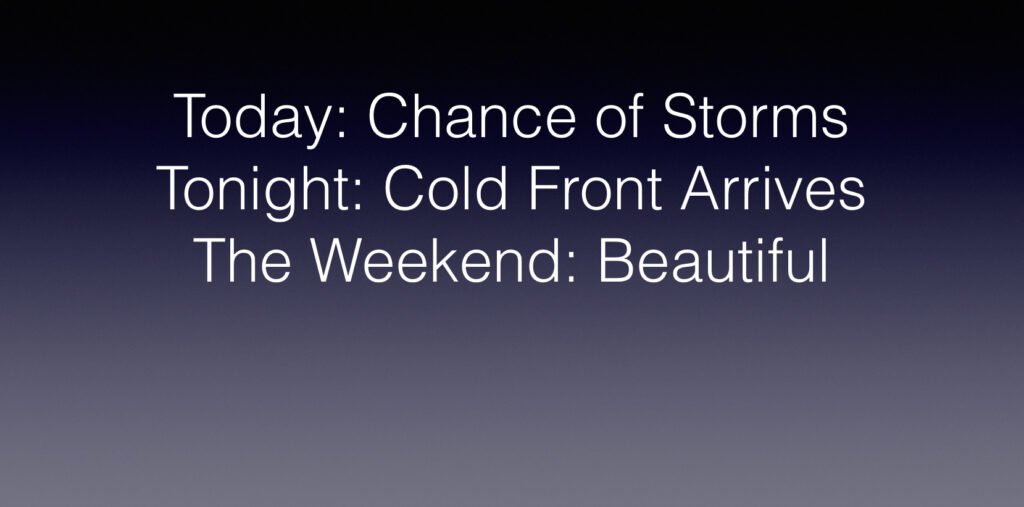 Friday
The main story today is a cold front that will sweep across Middle Tennessee tonight. The front will arrive around early evening, and the HRRR model (below) shows it clearing the area by 7 pm.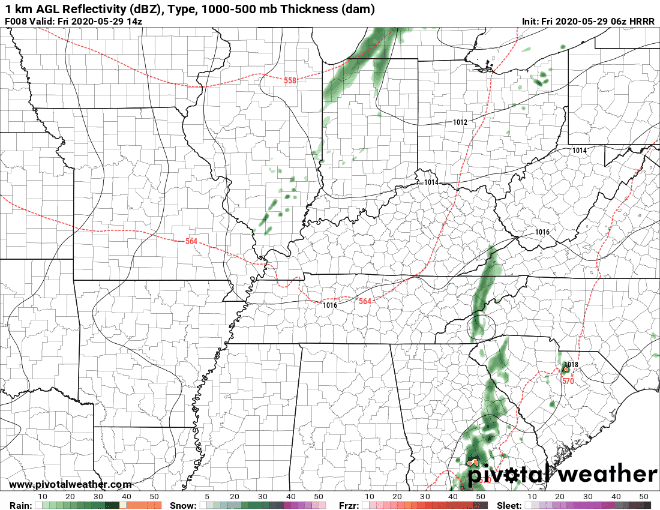 This morning, we might see a few isolated showers. As we get into the afternoon, the storm activity will increase until the cold front (read: the main event) passes over. We don't expect any of these storms to become severe. The SPC has even left us out of their severe outlook for today. We cannot completely rule out the possibility that some of the storms pack a punch, though.
Stay weather aware, and keep your eyes on a shelter from storms and lightning this afternoon if you choose to be outside.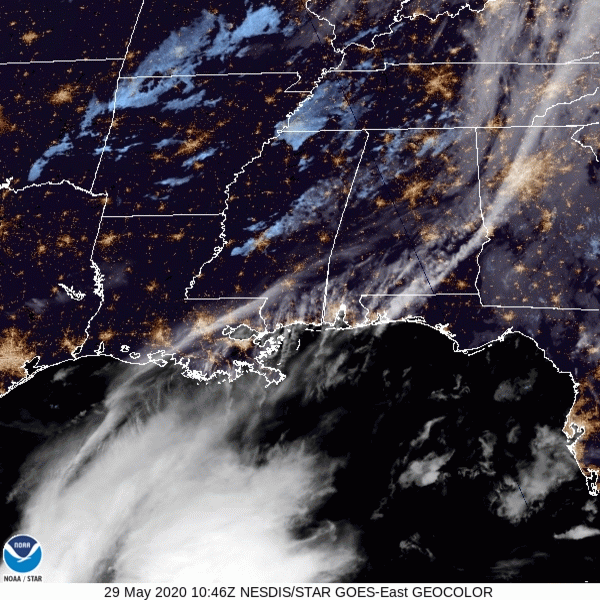 The satellite from this morning shows some cloud cover over the area. But behold! Behind the clouds comes our beautiful weather for this weekend! It is in sight and rapidly approaching Middle Tennessee.
Highs today will reach the low 80's. Tonight we will cool off to the upper 50's—slightly below average for this time of year.
Saturday
Saturday begins a prolonged pattern of dry and beautiful weather. Finally! Highs should hang out around the upper 70's. And plenty of (much deserved) sunshine! Saturday night, lows will drop into the mid-50's again. The humidity will die down, and winds will be minimal. Overall, Saturday will be perfect for anything and everything outdoors!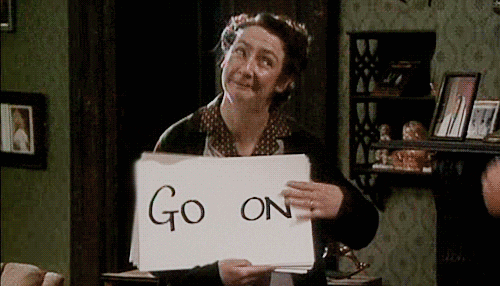 Sunday
Sunday will bring more of the same as Saturday. High temperatures will be in the upper 70's. If we are lucky (unlucky?) we will reach 80º. Another evening cool off is in store for Sunday night, too. There may be a few fair-weather clouds on Sunday, but nothing disruptive to outdoor plans.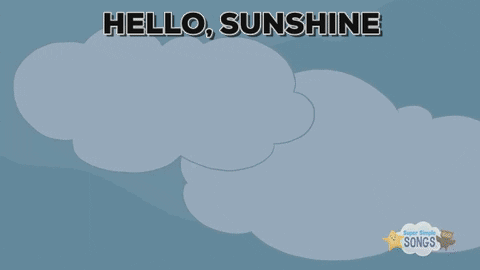 …And Beyond
Models are showing an upper level ridge building over the Midwest on Monday. What does this mean for us? A return to seasonably warm temperatures and clear weather! Think of it as a dome that is keeping it warm and shielding us from rain.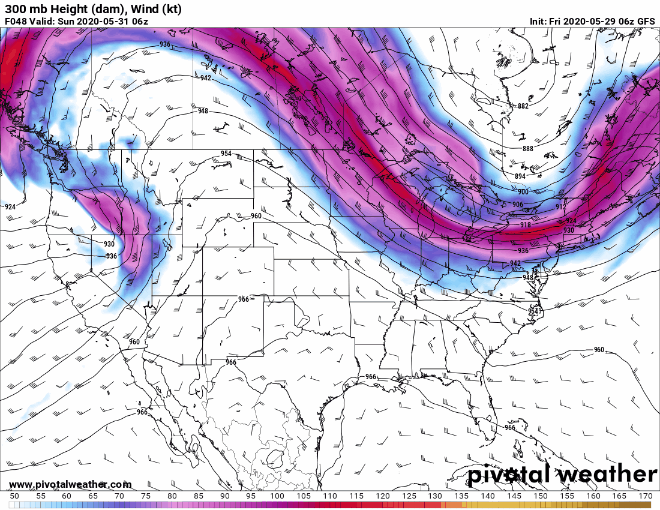 The temperatures will gradually increase throughout the week, reaching the 90's by Tuesday. The humidity will be on the rise throughout the week, too.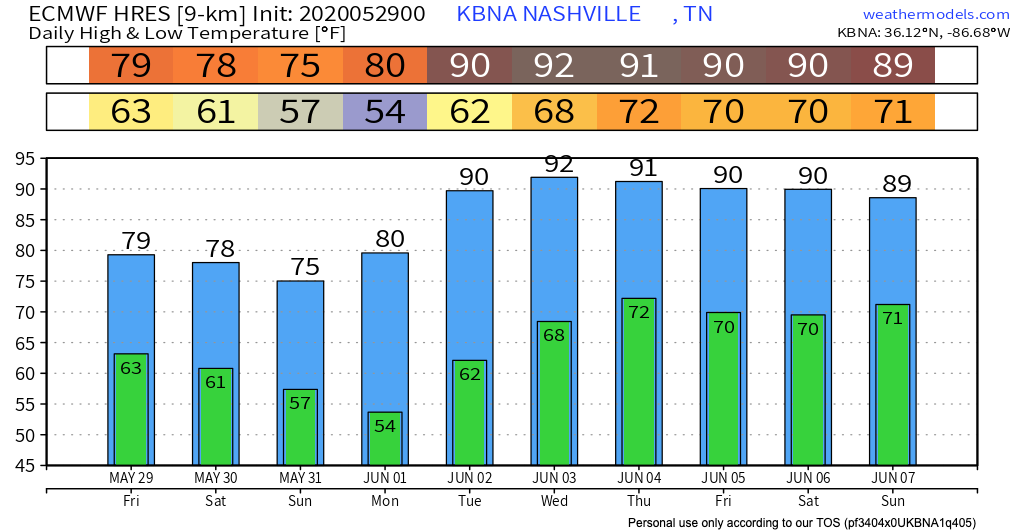 The next chance for rain is Wednesday night into Thursday morning. Then, we will return to everyone's favorite summer weather pattern—pop-up afternoon showers.
In the mean time, enjoy the beautiful weekend!