Today/Tonight
This morning light rain is near Huntsville, Alabama, moving NNE and will pass to our east.
A few storms are expected to form this afternoon to our southwest, then move NNE. Exactly when and where, we don't know because the models can't be trusted to be exact, and the models vary by run.
Storms should be spread out across the region, most producing lightning, but we may not get them, but if we do a those storms may be strong or severe. Damaging winds and large hail are the main threats, but there is only a 5% probability of either of those things happening within 25 miles of us. A higher threat is southwest of us in Waynesboro and Lawrenceburg. The tornado threat is "very low."
Here's the NWS-Nashville hazard graphic.
The most likely timeframe for storm arrival will be between 3 PM and 1 AM.
Below is the HRRR model running from noon today to 2 AM Thursday morning. It puts a few storms in here at various points of the afternoon and evening, but do not try to time these out. This model has been varying from run to run and should not be reliably used for planning purposes. It's the pattern that matters.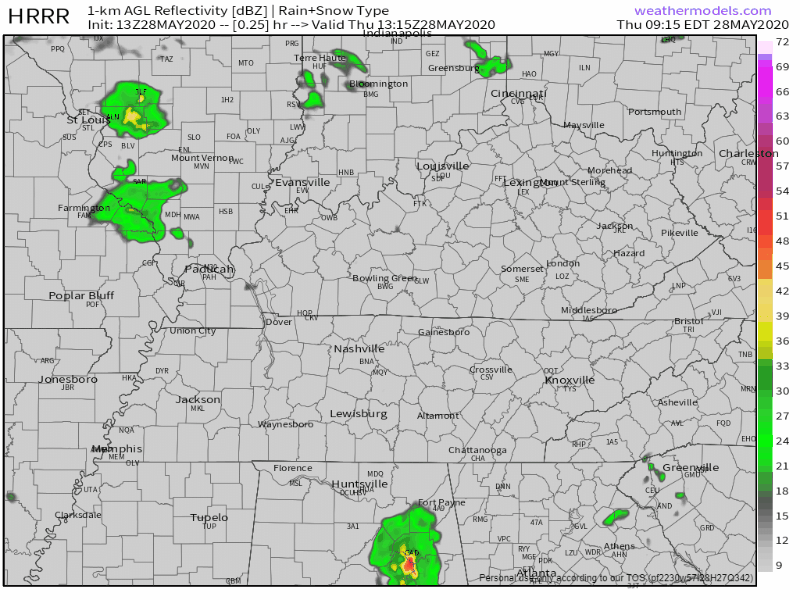 Friday
A cold front will arrive Friday night sometime; before that, expect another round of scattered showers and a few thunderstorms, more likely after noon.
Highs will be in the low 80's.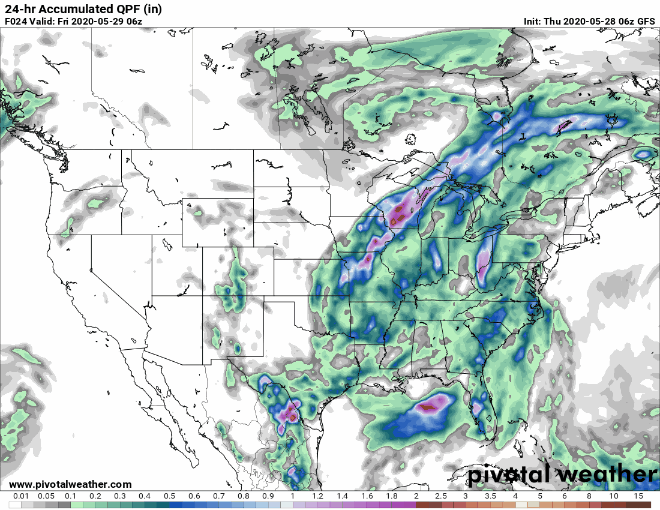 Behind that cold front is dry, cooler air. Goodbye humidity.
The Weekend
Get. Excited.
This weekend we are FINALLY going to have sunny, clear skies!
Saturday will be sunny all day with a high near 81.
Sunday will be pretty much the same, but a little cooler with a high of 79.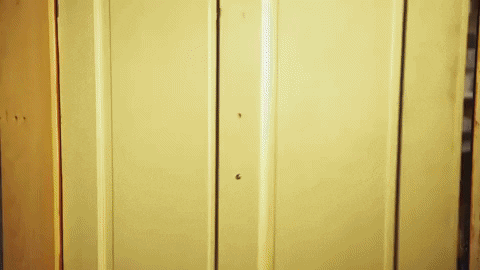 Humidity will slowly return Wednesday.