[Editor's Note:] First, We Remember Army Spc. Jason K. Edens
Memorial Day isn't Veterans Day. Memorial Day remembers those who died in defense of our country. We remember Army Spc. Jason K. Edens today. We remember him every year.
Alongside many of you I paused my Saturday on a warm day in 2012 to stand along Columbia Avenue in Franklin as the processional of Army Spc. Jason K. Edens passed by. I didn't know him or his wife or his family and I still don't know his family. But I decided as long as I have an audience – and I don't hear from his family otherwise – that he would be the soldier we remember on Memorial Day.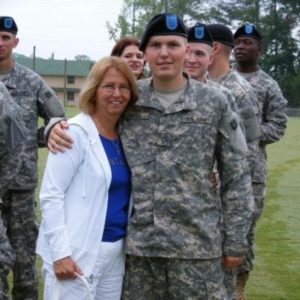 He was born in Nashville and went to Franklin High School. He was an infantryman who joined the Army in 2009. He was serving us in Afghanistan on April 15, 2012, when his unit was attacked. He died eleven days later from his wounds. He was 22 years old and left behind his wife. Take a few minutes and read about him here. I cannot say it better.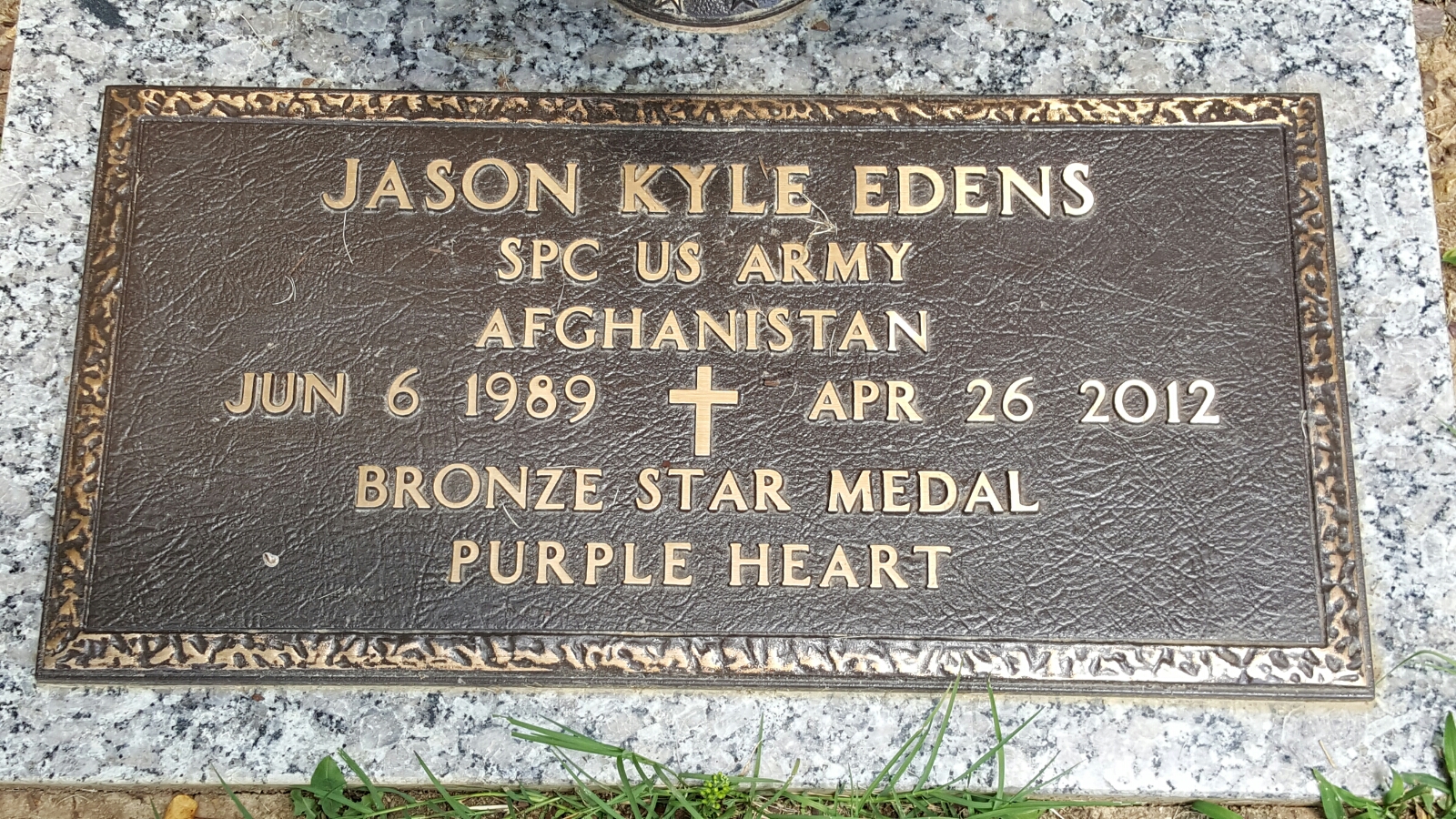 Today
Today we're going to start off sunny with a few clouds and a little chance of precipitation. As we head into the afternoon, those summer pop up showers and scattered thunderstorms are going to make their appearance. Exact timing is hard to say, but after 2pm is going to be a prime time. Just keep an eye on the radar.
[Editor's Note: Our atmosphere is like a pot of boiling water in today's setup. Bubbles (storms) will form. Where? We'll see. The NAM 3km model illustrates storms firing and affecting us. Models are notoriously bad at showing exact placement of pop-up storms. They're just guessing where the bubbles will form in the pot of boiling water. Be skeptical. But, the model makes its point. Storms possible today.]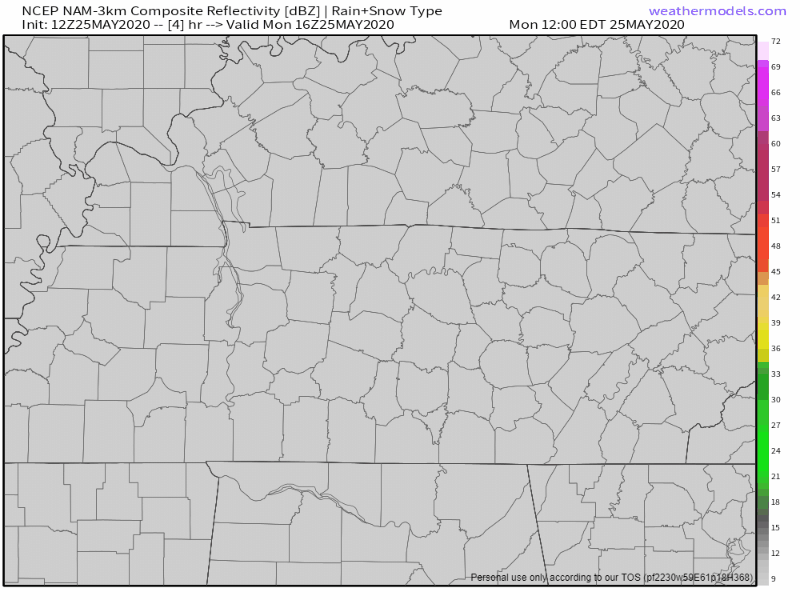 It is going to be humid and hot today. Temperatures will be in the upper 80's by noon. Be sure to wear sunscreen!
Storms should die down with sunset.
The Rest of the Week
Every. single. day. for the rest of the week we have thunderstorm chances in the forecast. Welcome summer. It's also going to be pretty hot with temps reaching the 80's each day.