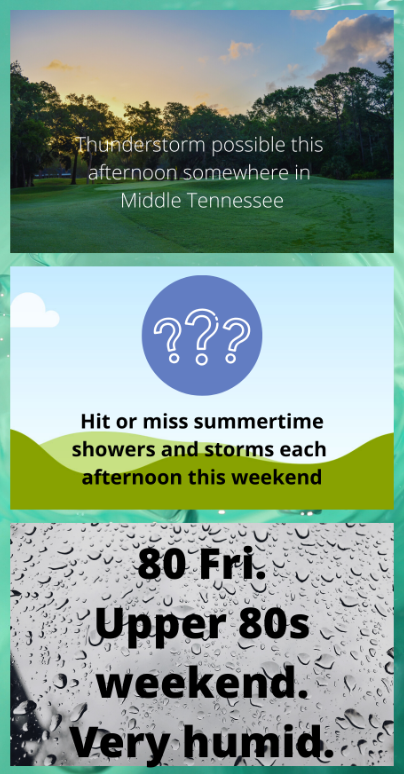 Remember that low pressure system that's been hanging over us the last few days? It finally is making its exit towards the northeast – unfortunately for us, the rain will still continue, and instead of cloudy and cool, it'll be cloudy and very humid.
Summertime pop-up and "passing disturbance" season has arrived. No severe weather (hail, damaging wind, or tornado) is forecast, but that doesn't include lightning, and if I'm exposed to a lightningstorm it feels pretty severe to me.
Friday: Mostly cloudy with intervals of showers and a thunderstorm. The high today almost to 80 with rising humidity.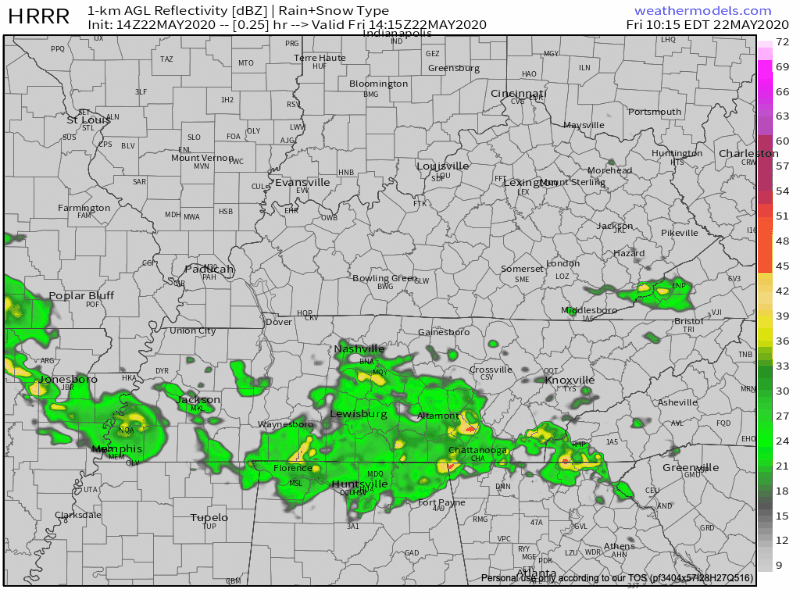 Scattered showers and storms this afternoon could be strong, but those will probably be closer to the TN/AL line.
Humidity will approach hairdo-ruining levels.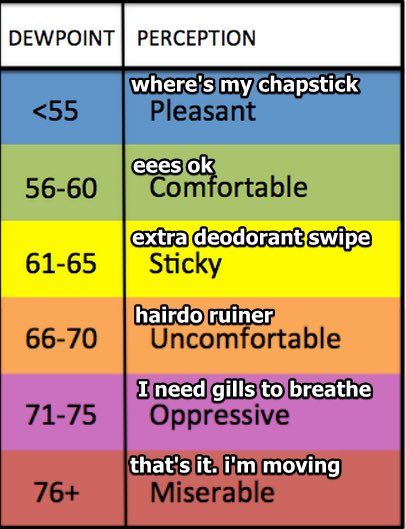 Saturday: Non-severe thunderstorms are possible for us, as well as much of the Midwest, Deep South and Eastern Coast.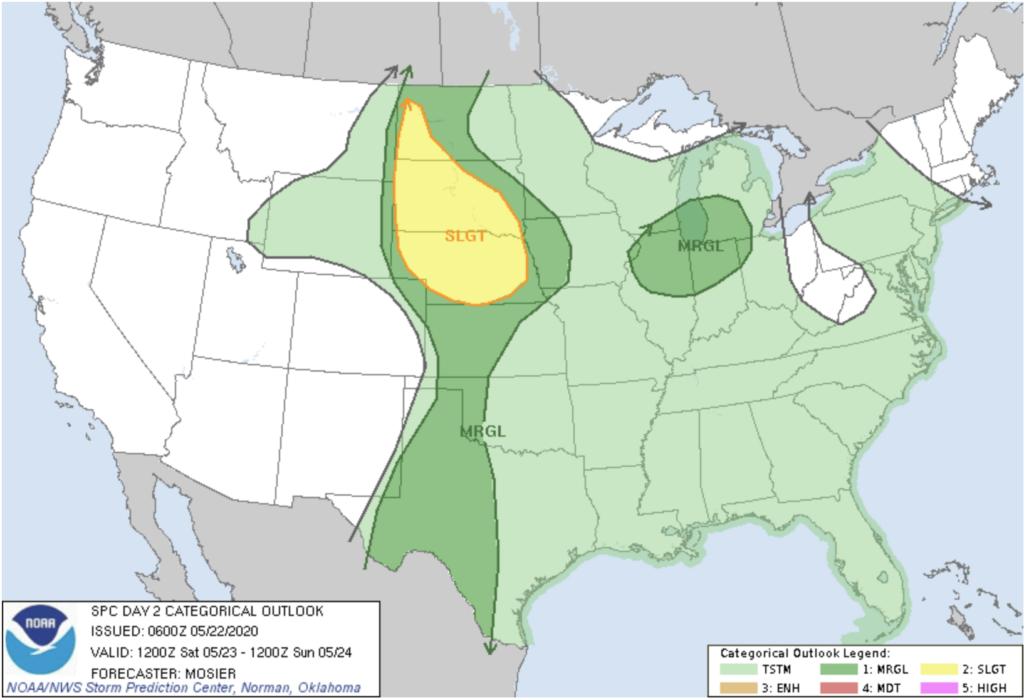 Saturday, storms will try bubbling up out of the high humidity as shallow disturbances ripple through the atmosphere, trying to make rainstorms scattered throughout the region. Most of us will stay mostly dry; our best bet to see a possible thunderstorm or two will be during the heat of the day. Those planning outdoor activities should be mindful of lightning and downpour potential, but the risk of that appears low for any one location. Stay connected to radar if you're out, especially in the afternoon.
Rain chances decline after sundown, leaving us with partly cloudy skies and a low of 70°.
Sunday: Continuing our chances for showers and thunderstorms, mostly afternoon. Partly sunny skies with a high near 88°.
Monday, Memorial Day
This wet weather pattern won't leave us alone. Hot and humid again, with a few localized thunderstorms possibly bubbling up. NWS-Nashville thinks rain and storms are "likely" late Monday afternoon into the early evening; if we had to bet on a time for rain, that's where I'm putting my money.

Our hot and muggy weather trend continues into the early week. Chances of mostly-afternoon showers and thunderstorms continue throughout the early/mid week. Our high temperature average remains normal.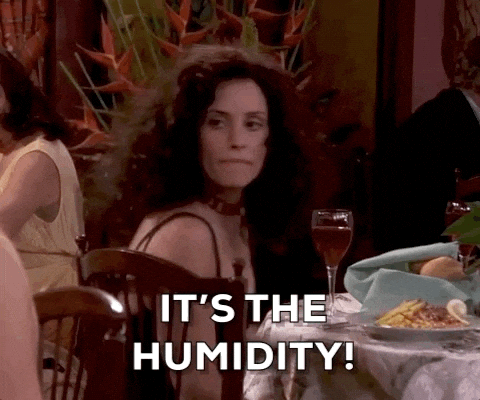 Stay safe this Holiday Weekend, and as always, check back for updates to the forecast and be sure to follow @NashSevereWx on Twitter!