Few Showers, Warmer Wednesday
Today will be slightly warmer with highs in the low to mid 70s. Models have been consistently showing some showers rotating around a low that is moving through the state. Already we see rain coming in late this morning.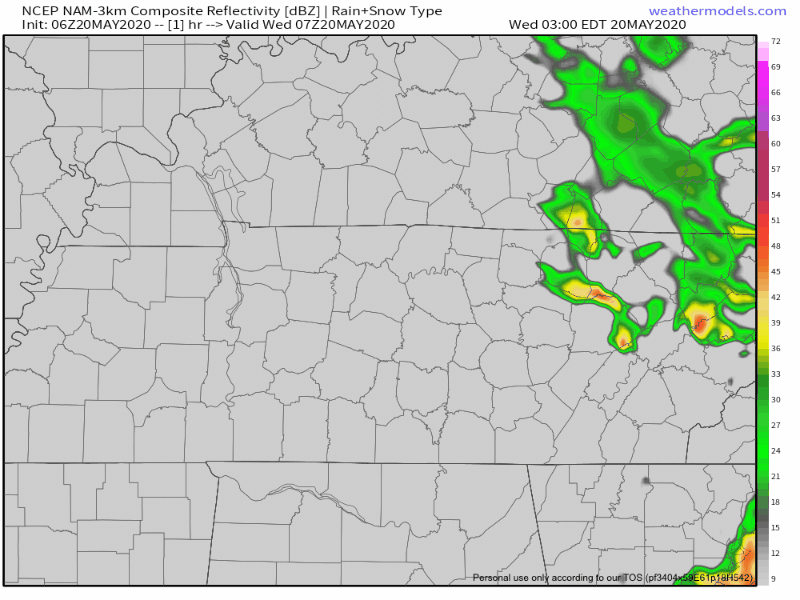 NAM model thinks showers and maybe a non-severe rumble of thunder could enter the area around the early afternoon/evening hours. Don't be surprised, however, if they arrive a little earlier though so have the umbrella handy throughout the day. No matter what, this will not be a big rain event with most areas being lucky to see 0.10 inches
Tonight will be comfortable with lows just below 60.
Thursday
As the low begins to weaken and slowly lift away from us, rain chances will diminish. Temperatures will be similar to Wednesday with highs in the mid 70s, but rain chances won't be as high. Better chances of rain look to be east (maybe well east) of I-65. We may miss the rain altogether.
Warm & Humid Holiday Weekend
80s return Friday and stay with us for a while.
See the warmup below, especially those upper 80s.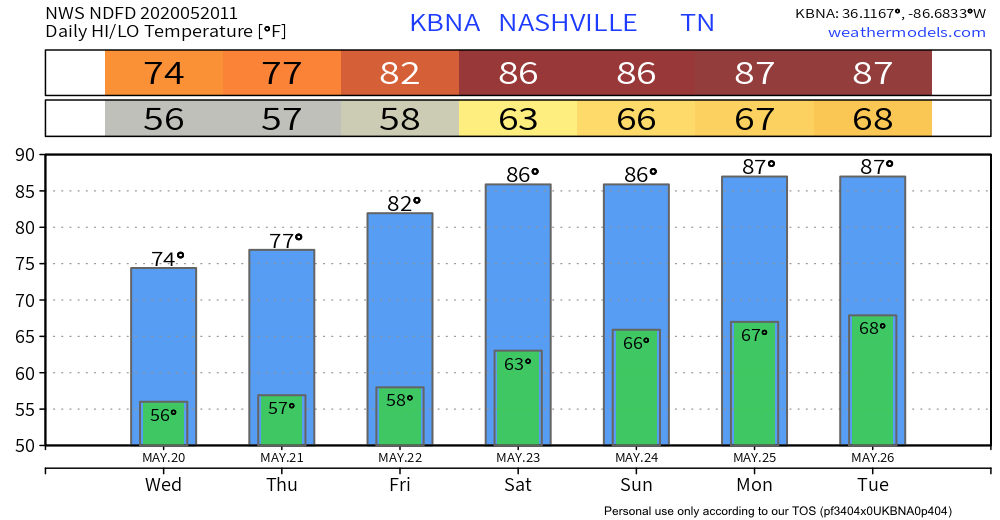 Summertime humidity will begin Friday and last through the Memorial Day Weekend. Models show mid 60s dewpoints beginning Saturday, so time to pull out below chart. At times, humidity will by high enough to ruin hairdos.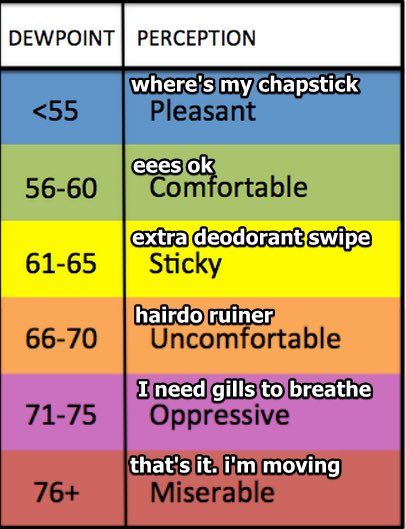 With all that heat and humidity, you know what that means — it might rain. No washout though, rain accumulations through Sunday are meh.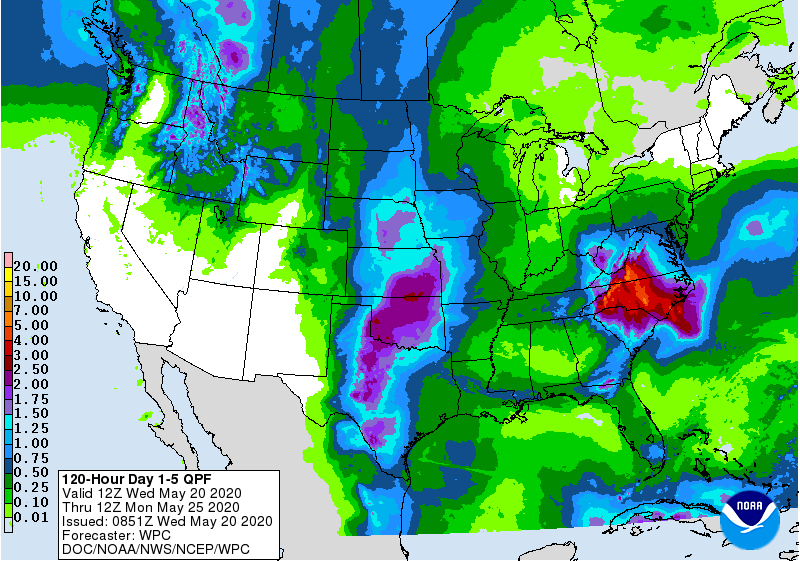 Probably less than 0.25 inches, coming from classic summertime "heat of the day" popup rain showers and thunderstorms, where some parts of town get wet, others don't.
Any disruptions to outdoor activities would be associated with those pesky, random storms that are impossible to forecast and might fire up, most likely in the mid/late afternoon into the early evening. Welcome to summer.