Tuesday
Highs look comfortable in the low 70's. Scattered showers are the name of the game today. This afternoon, a few may bring along some rumbles of thunder, but none of the storms are expected be severe. Some small sub-severe hail is not out of the question in the stronger storms. Tonight, temperatures will drop to the mid 50's.
Of course, the weather models have different interpretations of the rain situation: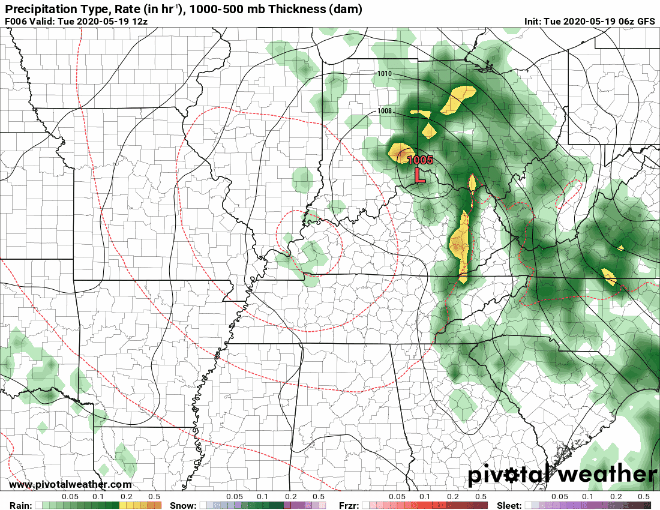 The GFS model shows the rain showers more widespread this afternoon.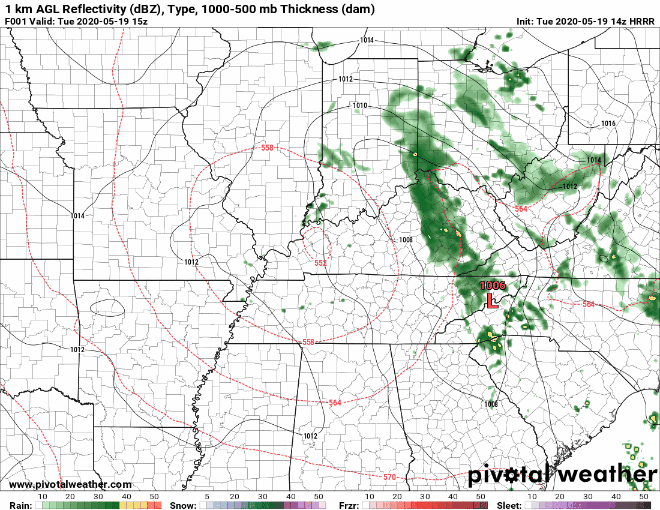 The HRRR model shows a more scattered rain pattern. Read: hit-or-miss rain showers around Nashville.
Either way, rain totals through tomorrow should not exceed 0.15 inches, and most areas will see much less. Today will not be a washout, so keep your outdoor golfing plans intact!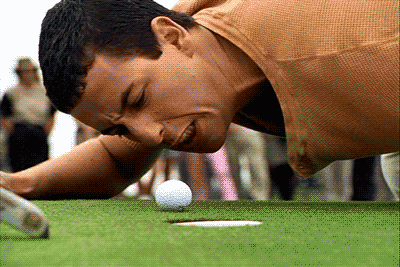 Our weather for most of this week will be controlled by an upper level low that is moving over Nashville today (see the colorful swirling pattern that is settling in over Tennessee).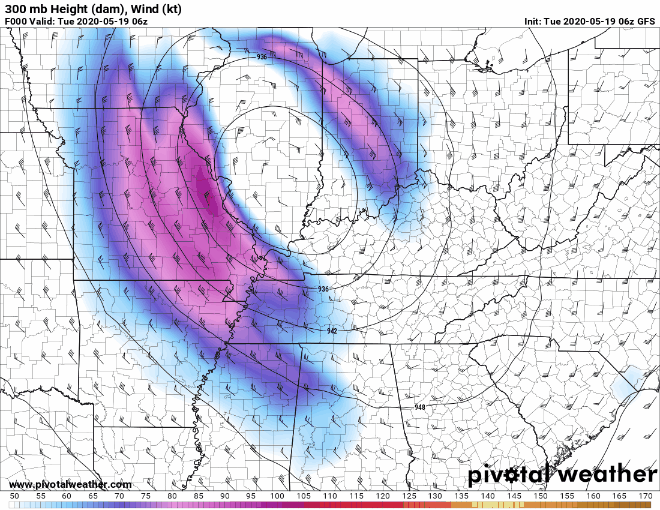 This set up will cause our temperatures to stay relatively low for this time of year (hello, highs in the low 70's!) and our chance for scattered showers to remain high.
Wednesday
We will warm up a little more tomorrow, with highs reaching the mid 70's. The greatest chance of rain will be east of us, but that doesn't mean we are ruling out all rain possibilities. If we are lucky tomorrow, we will even get a glimpse of the sun!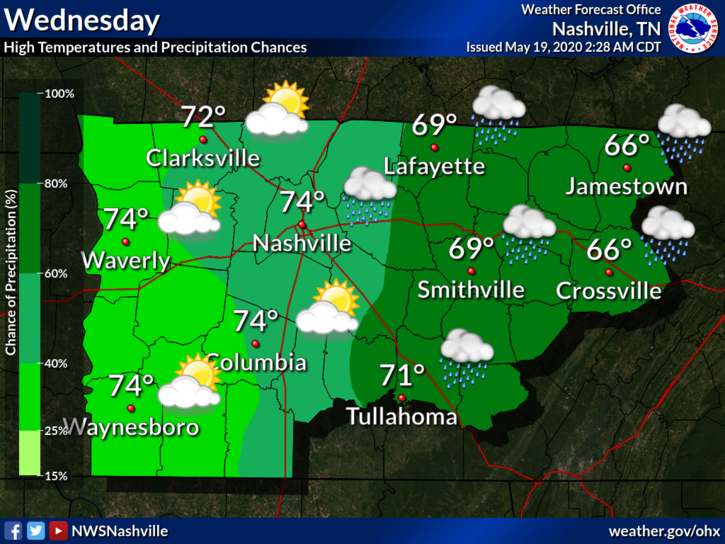 Looking Ahead
Memorial Day weekend is looking quite promising for summer outdoor activities! Temperatures will warm up into the 80's once again. The chance for scattered showers holds on through the weekend, but the rain does not look like it will ruin any holiday plans.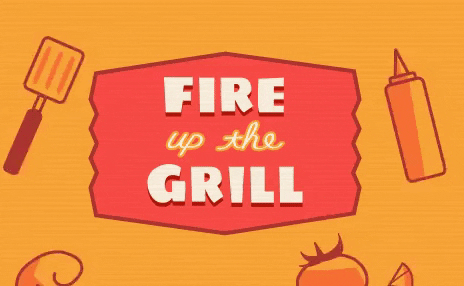 We can thank summer pop-up showers for any impacted cookouts. For now, stock up on burgers, and enjoy the long weekend!