Pop-up showers will develop around mid afternoon, but most of those should be west of us. Possible one could wander overhead, but keep your outside plans. No severe weather expected.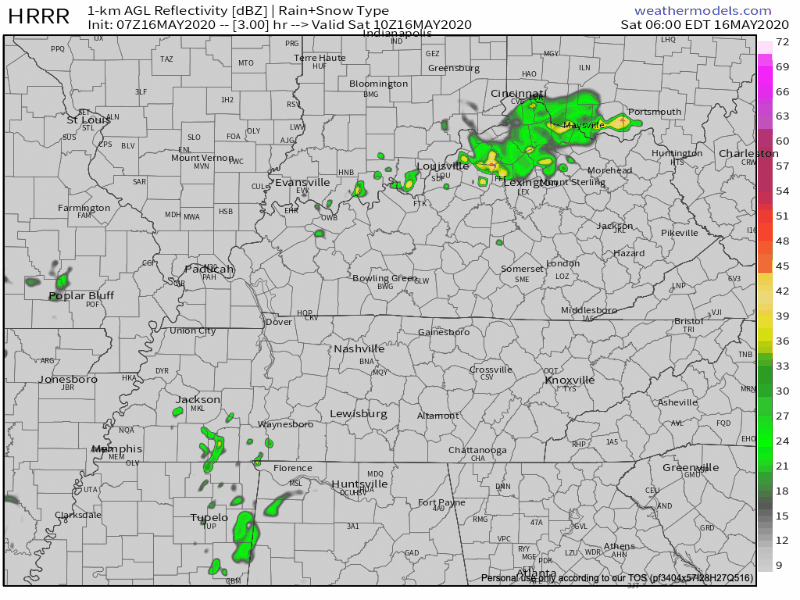 Humid today, with dewpoints in the low 60s. Not quite sweltering territory, but we are getting there.
Rain, Thunderstorms More Likely Sunday
Widespread showers and storms that will develop to our west Saturday should shift into Middle Tennessee Sunday, beginning in the afternoon. Here's he HRRR model running through 7 PM Sunday: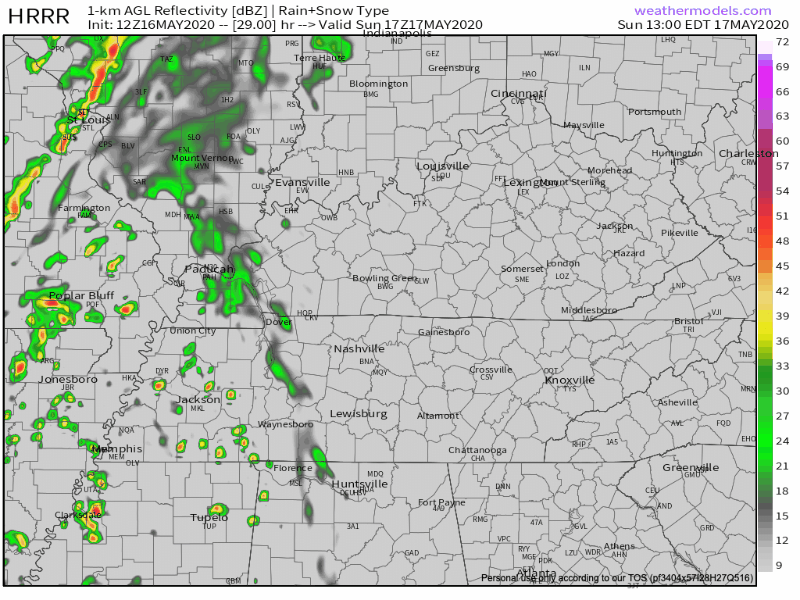 Notice how not everyone in Middle Tennessee gets rain and storms; we may avoid them, but the probability of getting in on this is much higher Sunday than it is today (Saturday).
Should a scattered thunderstorm wander overhead, it will contain briefly heavy rain, and probably lightning. We are not outlooked for damaging winds, large hail, or tornadoes.
Boaters, golfers, and hikers are most vulnerable, and should have RadarScope on your phone to monitor storm locations. Also, we'll be covering any storm that pops.
Cold Front Comin' Through!
Sunday night into Monday morning, our humid, warm airmass is kicked out by a cooler, drier airmass. We can thank the low pressure system moving eastward for this!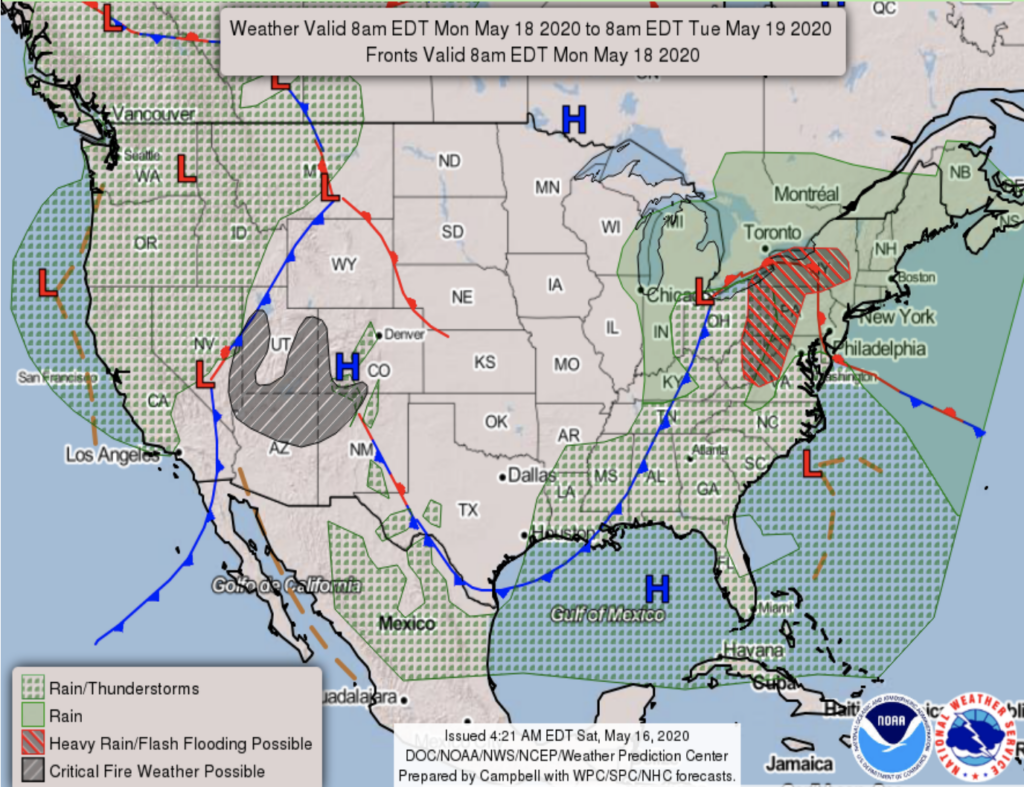 A cold front will drop high temperatures by about 10° Monday, with no rain.
Tuesday through the Week
"…some scattered light showers will be possible at least east of I-65 Tuesday and Wednesday." –

NWS Nashville Discussion Forecast, May 16, 2020
Rain is unlikely both days, it may pop up here and there Tuesday and Wednesday.
Rain Chances End Thursday.

Expect our best chance of all-day sunny weather for Thursday and Friday.
We'll be sitting in the upper 70s and low 80s for the end of the week!

In Other News…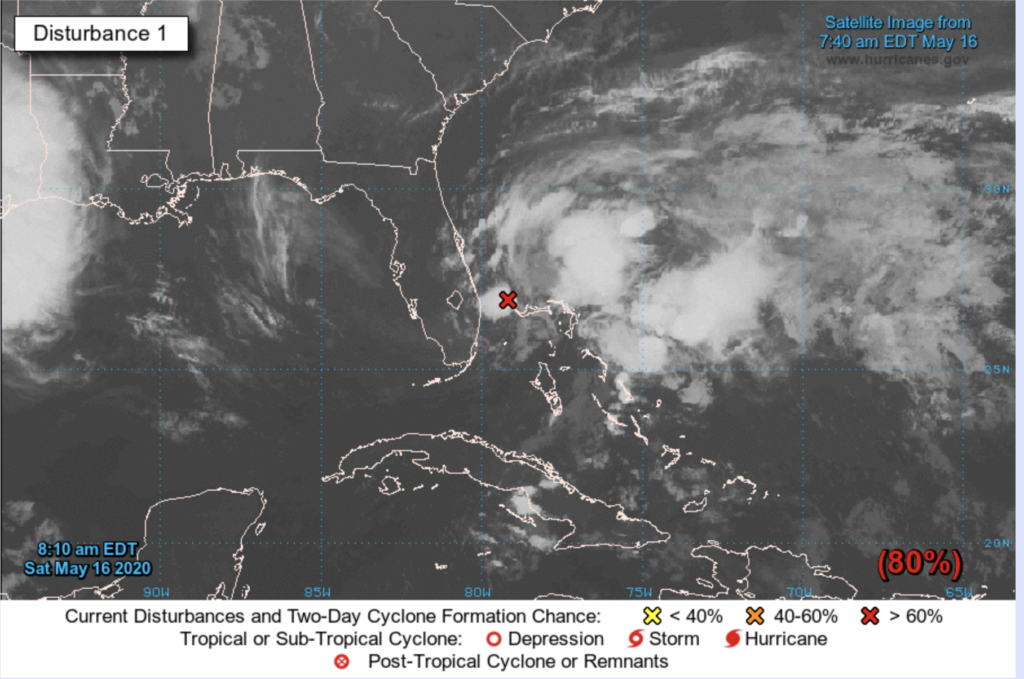 Hurricane season doesn't technically start until June 1st, but the above low-pressure system is being monitored off the southeast coast, not caring about seasons. Once it develops into a Tropical Storm (expected over the next 48 hours,) it will be named "Arthur." This should not impact us, although it might influence the overall pattern, which influences our weather.