Today
Highs today will reach the mid 80's, and skies will be mostly sunny throughout the day. The winds will pick up slightly at 15-20 mph, with some gusts up to 25 mph. As we move into tonight, temperatures will bottom out around 65º.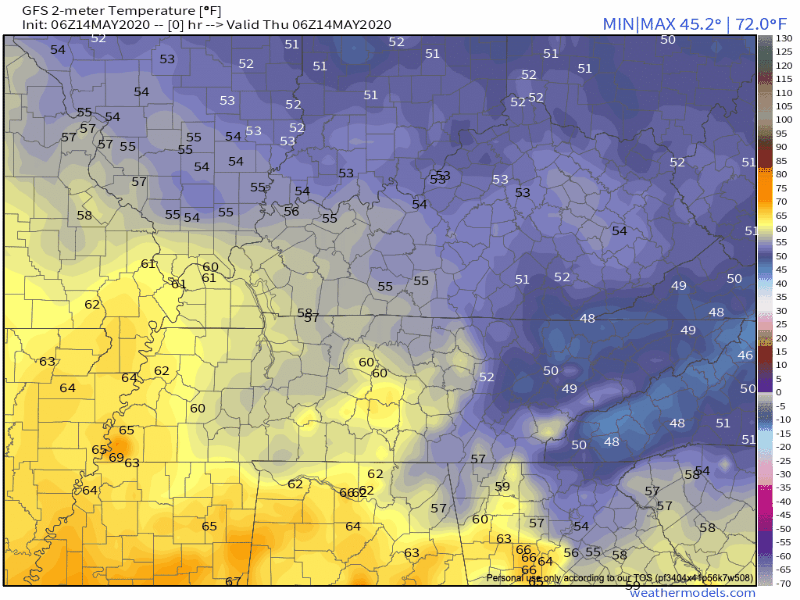 As far as rain chances go, there is some uncertainty within the models. The GFS model shows some light rain showers popping up this afternoon, but that isn't verified in the HRRR model. The main takeaway: be prepared to pack up any outdoor activities for a bit of time this afternoon as rain moves through quickly.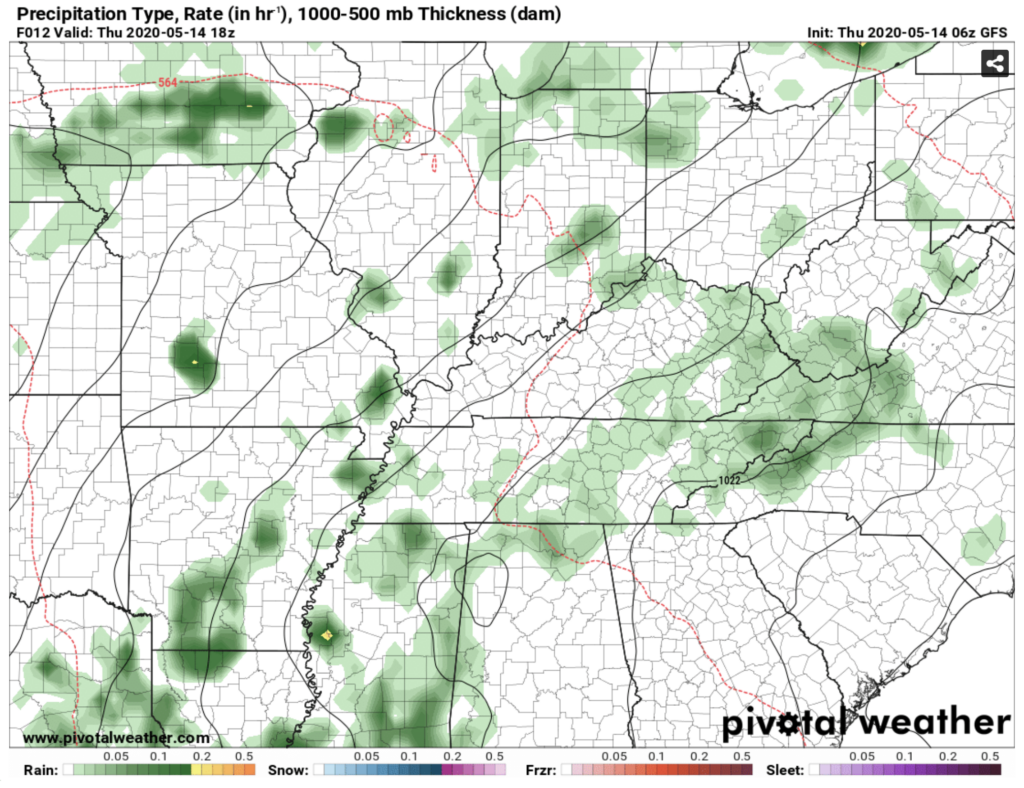 For the Blue Angels Flyover around noon, the skies should be mostly free of clouds. Enjoy the chance to get outside for a bit!
Friday
High will be in the mid 80's, with a greater chance of rain that we saw today. Again, the GFS shows slightly more rain than other models. We don't expect anything severe tomorrow, just some afternoon pop up showers. Rain totals should not exceed 0.1 inches.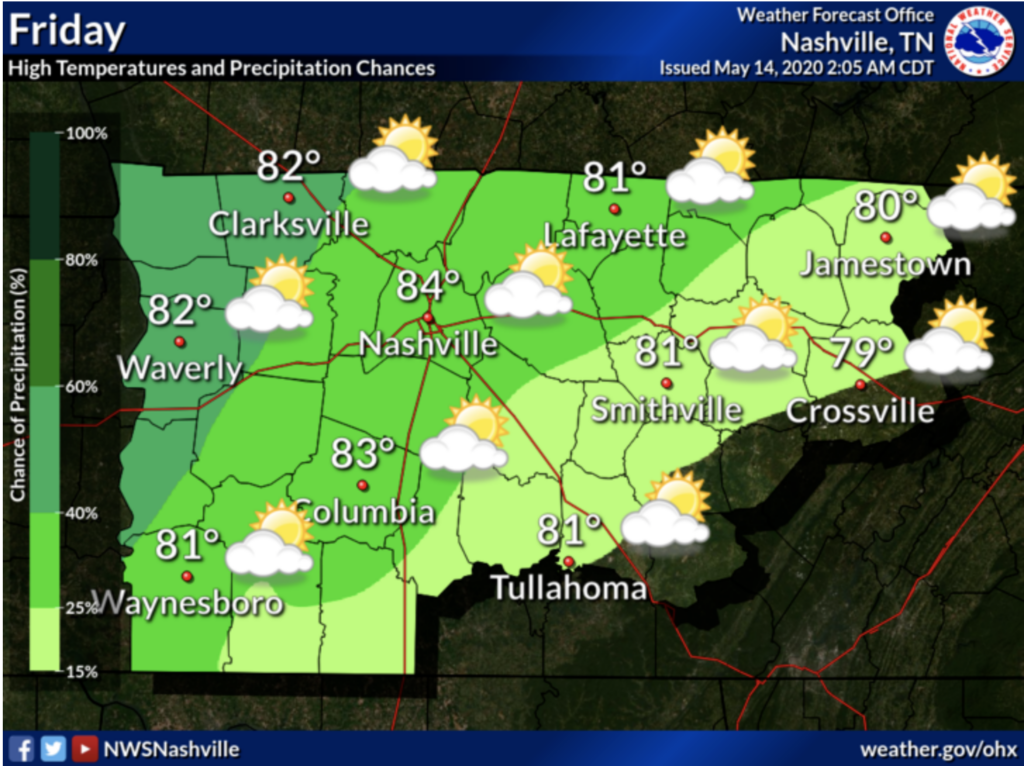 Looking Ahead
The temperatures will continue to warm through the weekend—slightly above average for this time of year.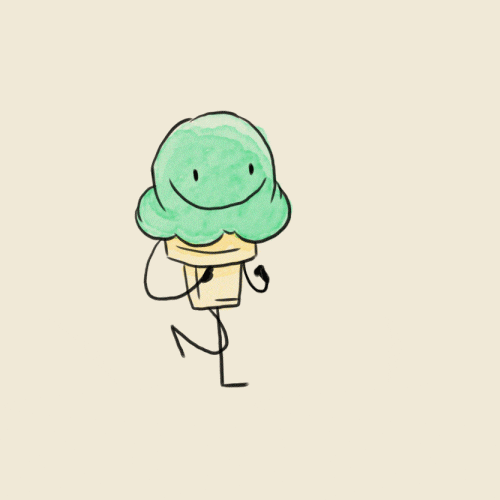 There might be some showers Saturday afternoon, and the greatest sustained rain chances appear to be Sunday night into early Monday morning, with the passage of a cold front. This will clear the way for lots of sunshine at the beginning of the week! After a cold front passes through early Monday morning, temperatures will cool off for a beautiful beginning of the week!

A word of caution: we are entering the time of the year with afternoon popup showers. These are difficult to pinpoint exact timing far ahead of time. Make any outdoor plans accordingly!