Wednesday
It's raining this morning, obviously, although most of the rain is heading into Nashville. Will Co will get some rain this morning, just not as much as those further north.
By 1 or 2 PM, rain should clear out. That's what the HRRR model thinks . . .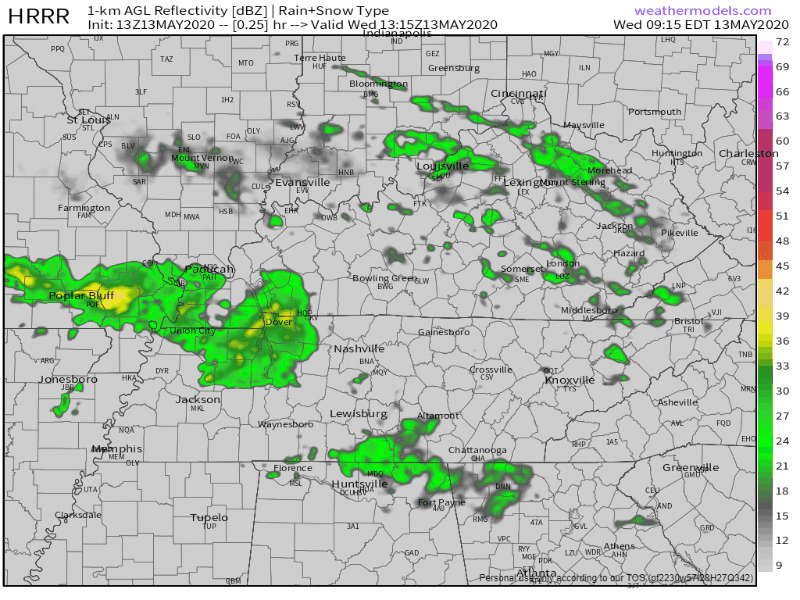 . . . although it is possible for a few lighter showers to appear later this afternoon or early tonight.
Just rain today. Can't completely rule out lightning but think that's unlikely, so if you want to take a walk in the rain, go for it. No damaging winds and certainly no severe weather. For severe weather, you have to go pretty far west: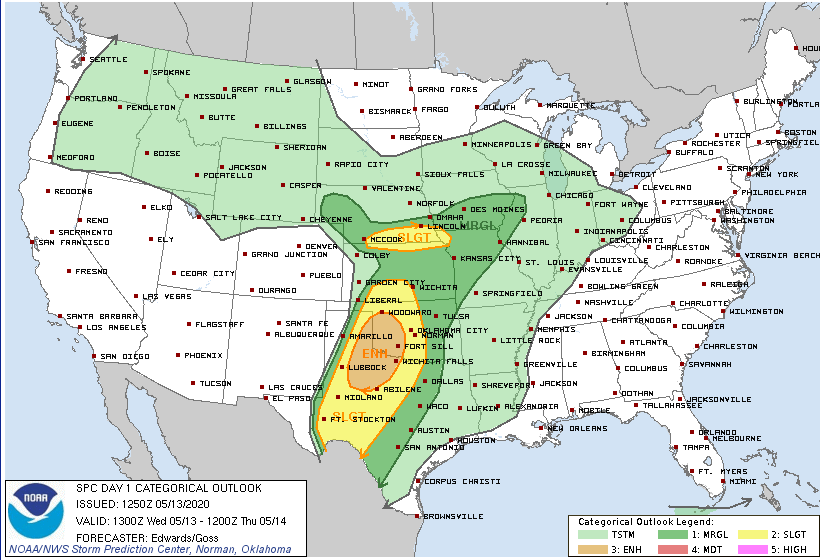 Thursday
Mostly sunny, afternoon high 84, but windy. Gusts could reach 25 MPH.
No one thinks it'll rain, but with dewpoints sliding closer to 60F, no promises.
Friday & the Weekend
It'll start to feel like summer.
Friday will start off cloudy, then showers and scattered thunderstorms will develop in the afternoon. Will they scatter over your head? Impossible to predict. Welcome to the summertime afternoon pop up storm lottery! High of 85.
Saturday & Sunday are unclear. One model, the GFS, sends in a cold front, sparking rain and a few thunderstorms Saturday morning maybe lasting into the afternoon. However, NWS-Nashville thinks a tropical wave developing off the coast of Florida this weekend will keep that cold front from getting to us, keeping us rainless until Sunday afternoon. If that happens, expect high afternoon temps to approach 90.