After another chilly, winter-like morning, the rest of your Sunday will be very nice with highs near 70 and dry.
Bit breezy with gusts of 15-25 mph possible.
Low 40s overnight into Monday morning. (Much better than near-freezing lows)
Dry and cooler Monday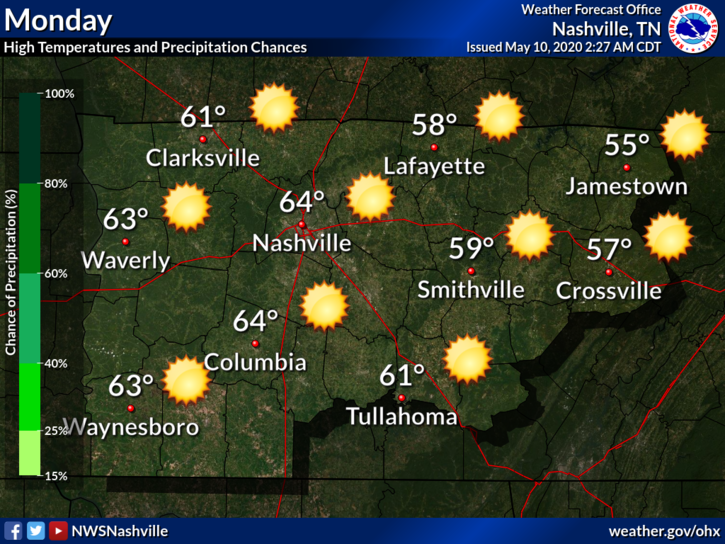 Monday's high will be below normal. At least it'll be sunny.
Monday night into Tuesday morning lows in the low 40's and a few more clouds.
Copy/paste Monday's temps for Tuesday. Add 10 degrees for Wednesday and another 10 for Thursday. Talk about a warming trend.
Check out the weekly temperature projections below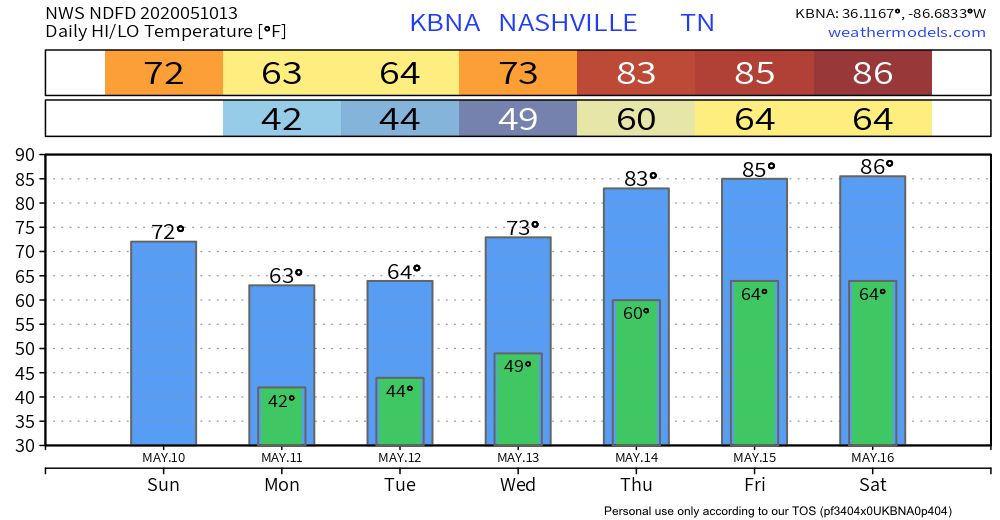 Unsettled Week Ahead
"Unsettled" means it can't decide whether to rain or not.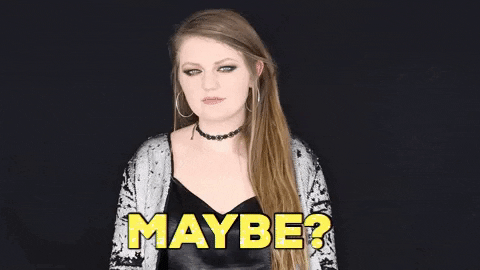 Odds are good in us receiving some rain over the next 5 days, but when? Not exactly sure about that.
Light rain is possible Tuesday/Wednesday. By light, I mean barely showing up on WPC's QPF map (see below). Only 0.01″ to 0.1″ expected.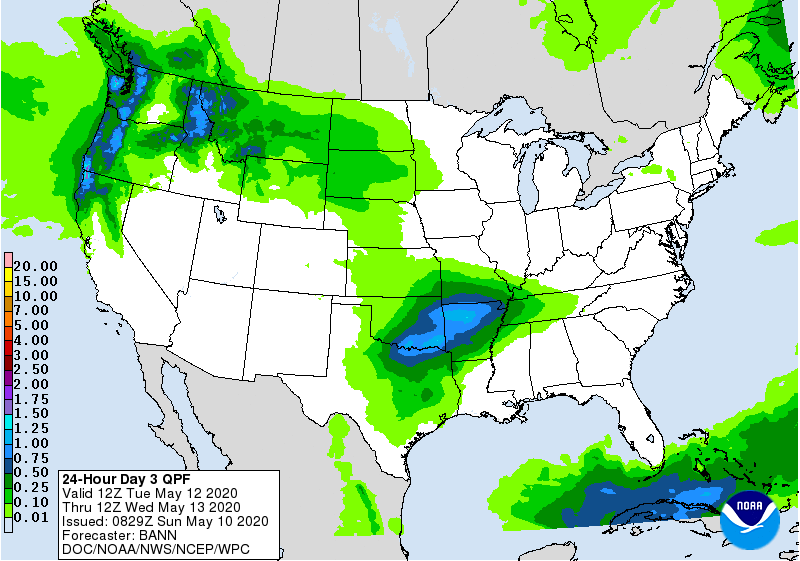 Temps in the 80's Thursday, also higher dewpoints Thursday. Rain is a bit more likely Thursday, but weather models disagree.
Main Message: Keep the umbrella handy this week should showers develop.
The unsettled weather should continue into next weekend. Rain is definitely possible, maybe even a thunderstorm. Dewpoints into the low 60s. Pool weather isn't far away.