Today
With an abundance of sunshine this morning, temperatures are climbing quickly. Highs today will only warm to the upper 50's to lower 60's. There will be a light breeze, too.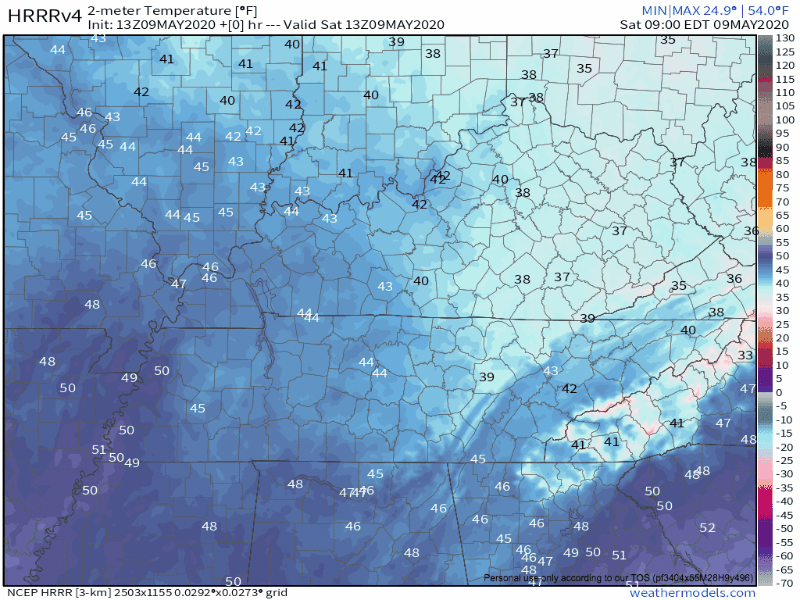 The average high temperature in Nashville for May 9 is 77º, so we are quite a bit below that mark today!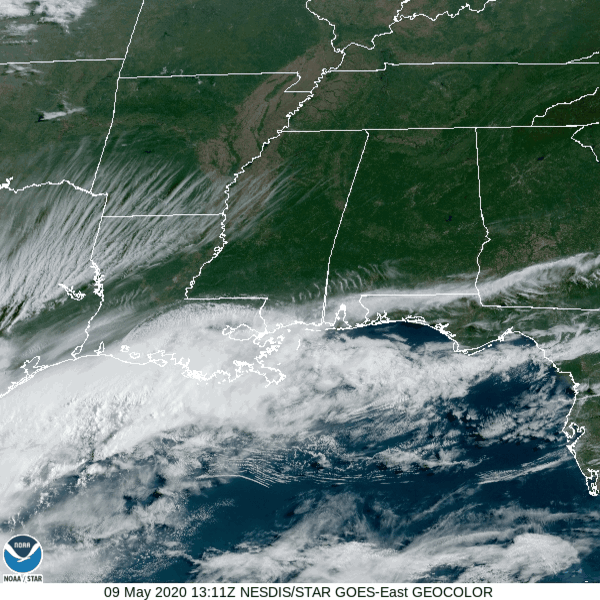 About last night…
Yes, we hit record low temperatures last night! The official reading at BNA came in at 35º, which broke the previous record of 37º set in 1960. This morning, Nashville experienced the coldest temperatures this late into the spring since record keeping began.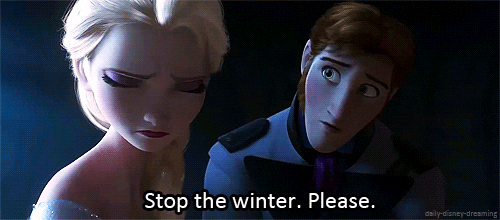 Tonight & Tomorrow
Tonight, temperatures will again fall quickly into the mid-30's. Though we aren't expected to hit the freezing mark, we are under a frost advisory until tomorrow morning. Keep your plants covered!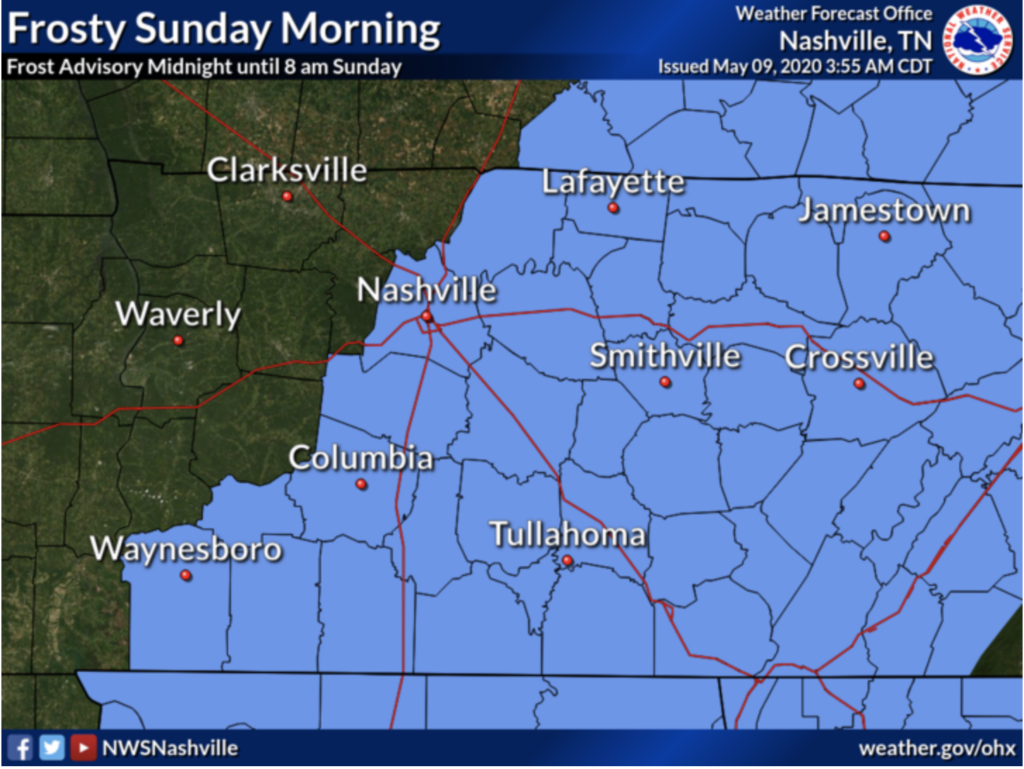 The cool, dry regime will continue to dominate weather patterns for a couple more days. High temperatures on Sunday will hover in the upper-60's topping out around 70º, with partly cloudy skies. Perfect weather for any outdoor Mother's Day activities!
Looking Ahead
There is something for everyone in this extended forecast! Our chance for any rain reappears mid-week. Expect some scattered showers and thunderstorms, but at this time we aren't looking at anything severe!

Coming attractions: temperatures will steadily increase over the next few days, and by late this week we will soar into the 80's! For the cold weather folks: enjoy the weekend temperatures while they're here. And for the warm weather folks: hold on just a few more days because spring/summer weather is rapidly approaching!
In short…
Keep your plants covered! Give your jackets one last use today, then it's safe to say you can store them in the closet for the season.
EDITOR'S NOTE: She said it, not me.