Today
Rain will continue this morning into the mid/late afternoon with winds around 15mph.
The rain will clear out and temps will drop into the 30's overnight.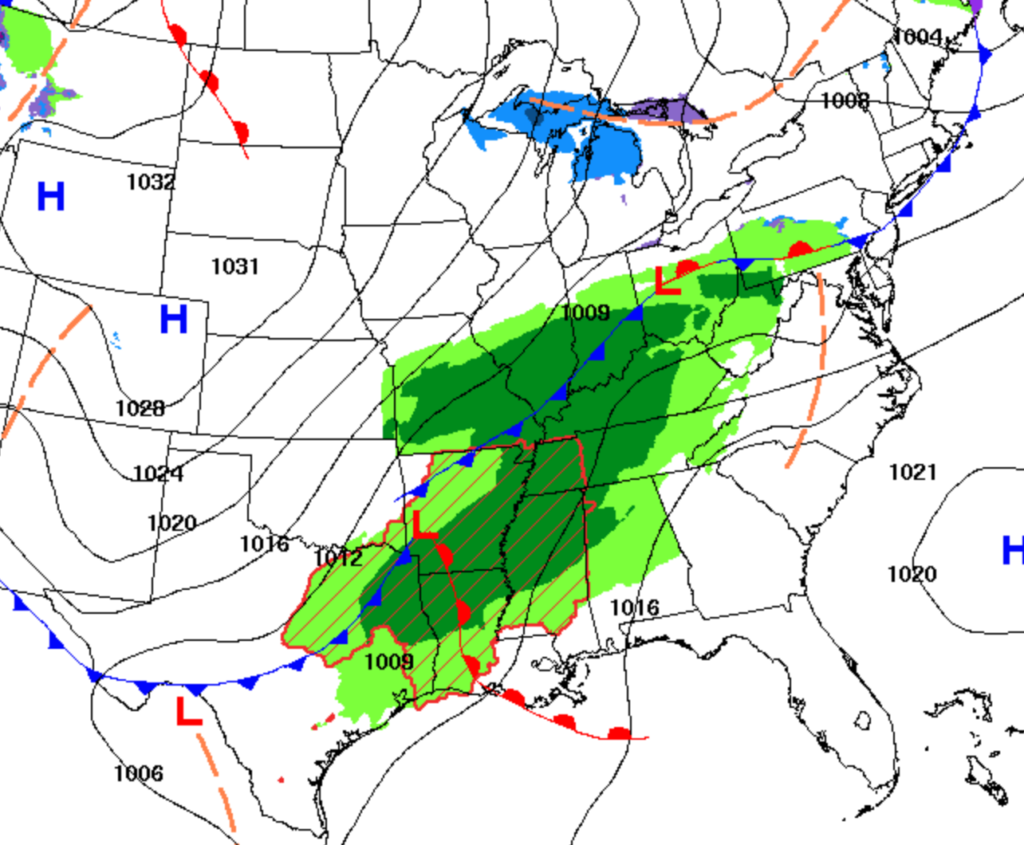 Tonight/Saturday morning
Friday's rain will result in a cold front that will bring the frost we are expecting Saturday morning. A freeze warning that has been issued by the National Weather Service from 1am until 9am Saturday.
The low is expected to be around 34 degrees tonight. Some areas will experience frosting Saturday morning after 4am. As the day progresses, temps will rise into the sunny, low 60's.
Frosting in May?
Frosting isn't something that we expect this time of year. With that being said, we could break the record for the lowest temperature recorded for this day of the year.
36 degrees is the lowest temperature ever recorded for May 8 according to xmACIS. So if the low's do reach 34, or even 35, the record will be broken!
Sunday and Into Next Week
Saturday night into Sunday morning we could experience more patchy frost after 5am until 9am. Sunday will be a nice sunny day with temperatures in the 70's. Those will drop back into the low 40's Sunday night.
Monday and Tuesday will be nice, cooler days with little to no chance of precipitation. Highs will be near 65 both of these days. Rain could possibly return Wednesday with a 20% chance of precipitation and a high near 74.