Light showers this morning will give way to partly cloudy skies this afternoon.
High temperatures will be in the low 60s.
Temps bottom out in the low 40s early Thursday morning at the airport (areas away from the city might see a return to the 30s). Some areas may hit the upper/mid 30s before or around sunrise Thursday.
Check out the hourly temp roller coaster through 7 PM Thursday.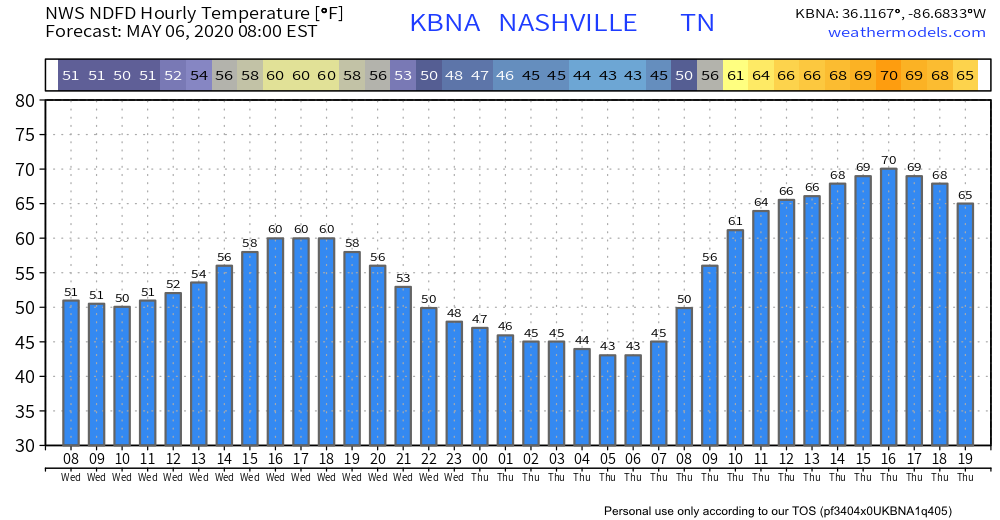 Warmer Thursday afternoon, with sunshine. Afternoon high approaching 70.
Rain could arrive as early as Friday morning.
Rain should linger into Friday afternoon and early evening hours, but the ETAs are fuzzy right now.
We think rain will be widely scattered during the AM rush hour with a better chance of widespread rain around lunchtime lasting through the afternoon.
This does not appear to be a heavy rainfall (or severe weather) event with amounts – according to WPC (see below) – around a quarter of an inch.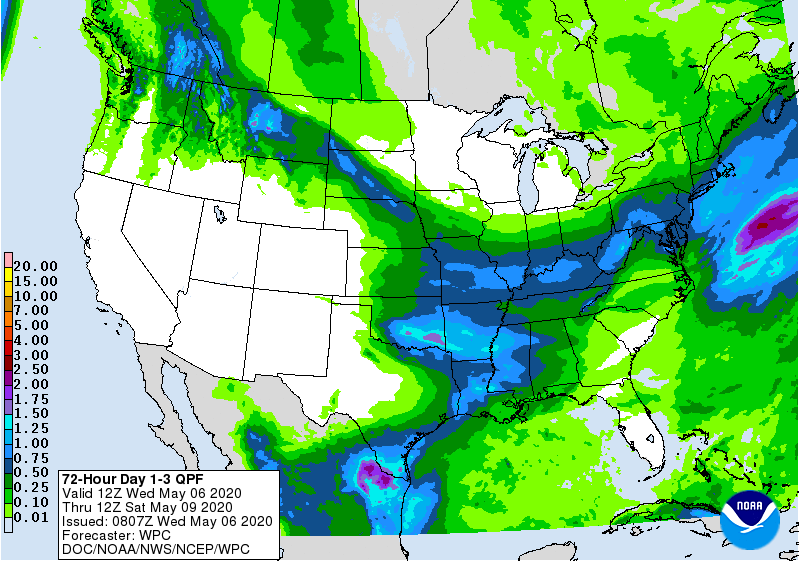 Frosty Weekend.
Ok…maybe not this type of frosty.
Near freezing temperatures both Saturday and Sunday morning; growers beware.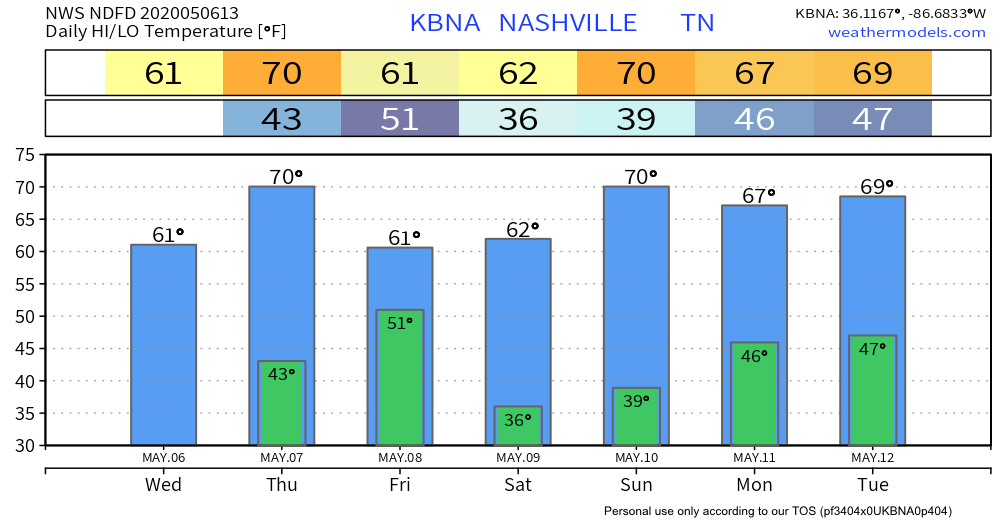 If the city drops into the mid 30s, areas away from the city will have no problem reaching the freezing mark.
Bottom line: growers will need to take extra precautions in covering sensitive vegetation.
Dry and pleasant next week. Maybe showers as early as Tuesday. More on that in upcoming blogs.