We are at risk for severe storms this afternoon/tonight. There is a chance it could pass north of us, but it could pass right over us. Here is the timing along with the potential threats:
Timing
The approximate timing of the severe line is between 5pm and 10pm, though some isolated storms may move through the area earlier in the afternoon.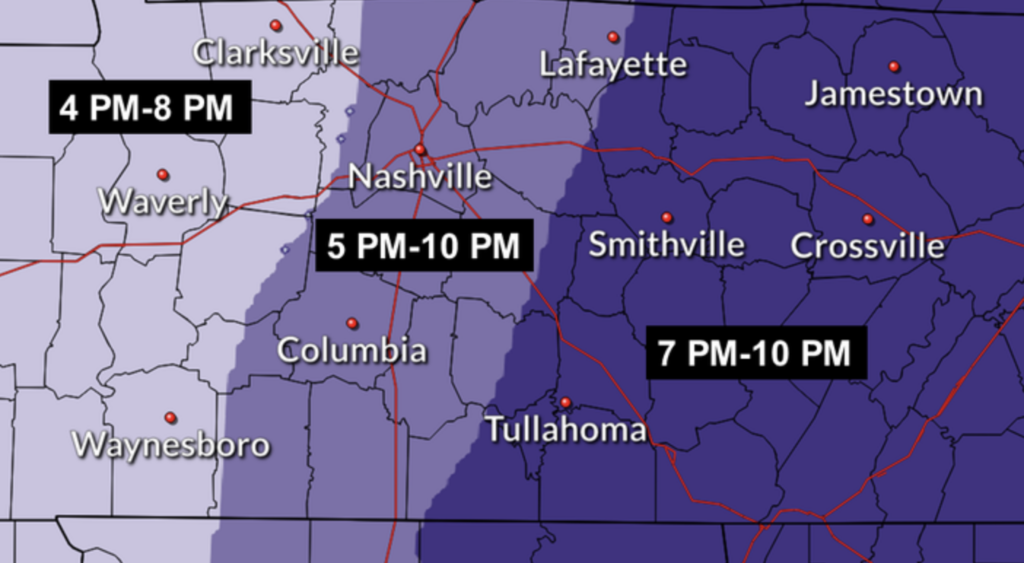 The HRRR shows the first storms popping up around 4pm, with the main event hitting us at 9pm.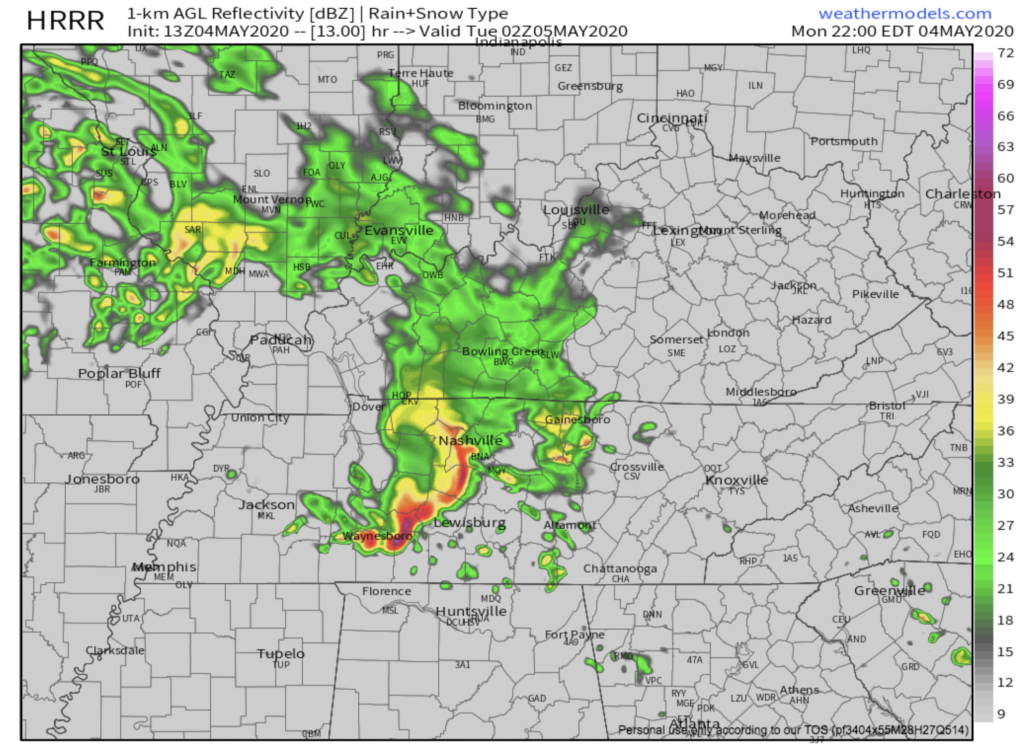 Potential Threats
Similar to yesterday, the atmosphere has quite a bit of instability. The threat of tornadoes is low, but it can't be completely ruled out. There is a 2% chance of a tornado within 25 miles of you, according to the Storm Prediction Center.
Like last night, strong winds and hail are the primary threats . Beware of more trees down and more power lines down.
[Editor's Note: Have multiple ways to get warnings tonight. If you don't have power, you have time today to go charge your phone somewhere and pick up fresh batteries for your weather radio.]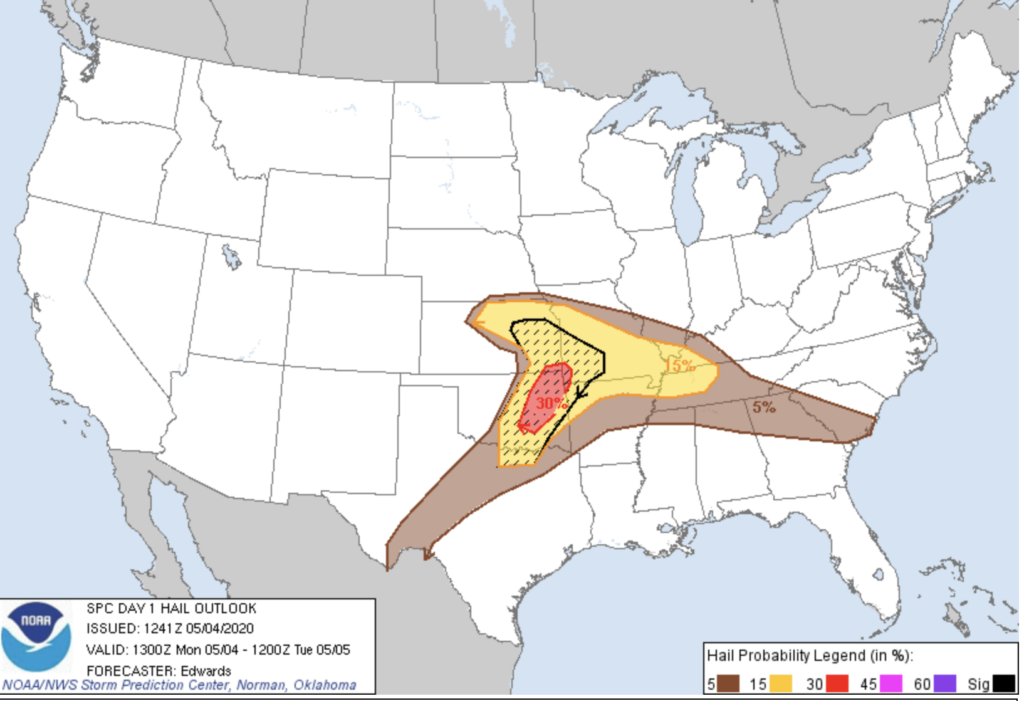 Unfortunately, Nashville sits right inside the 15% probability region of both one inch diameter hail and strong winds occurring within 25 miles of you.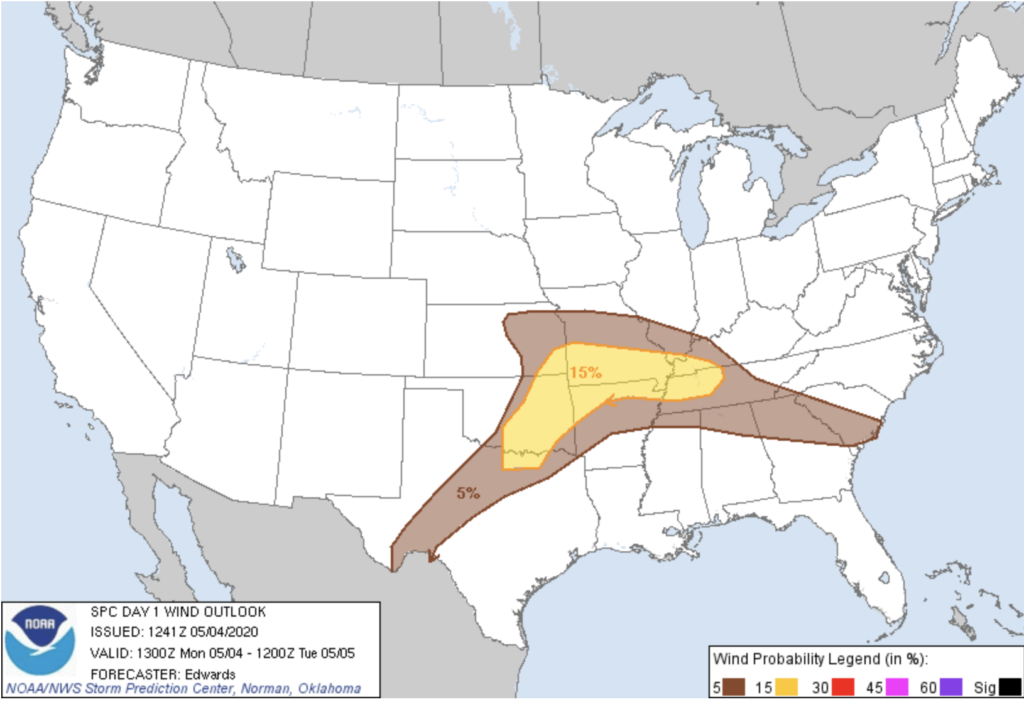 As the severe storms move through, there is also a possibility of some flash flooding. After the rain yesterday, the ground is already saturated, so it will take even less rain for trees to fall and flash flooding to occur. Rain amounts may be up to an inch in some areas where thunderstorms decide to sit and dump rain.
Looking Ahead
More rain, more rain, more rain! That's a classic spring forecast.
More showers and thunderstorms are expected tomorrow, but they don't look to have the same severe probabilities as these past couple days. By Tuesday evening, this rain will have cleared our area. More scattered thunderstorms are on the menu for the rest of the week, though the severe probability is looking pretty low.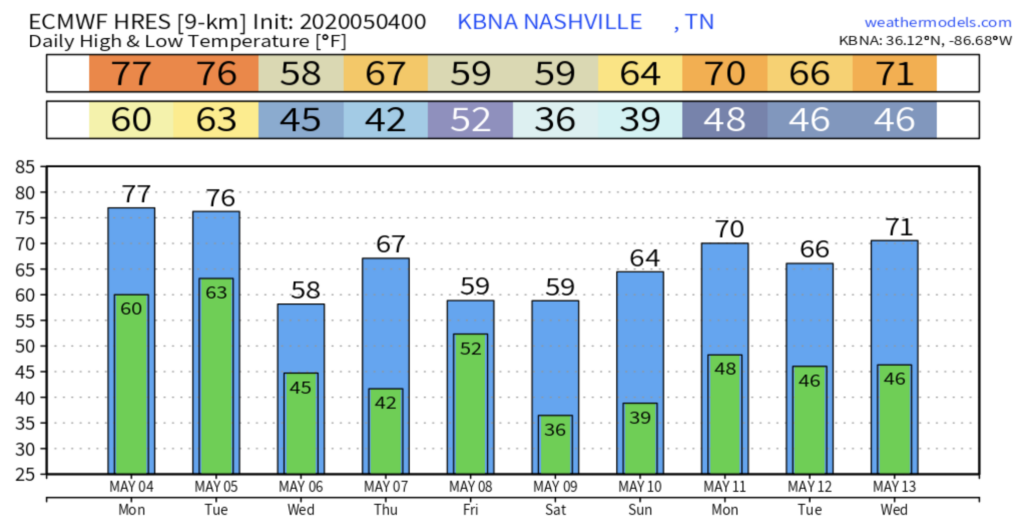 Expect slightly-warmer-than-normal temperatures until all this rain passes (through the end of the week).
Coming attractions: Will there be frost this weekend?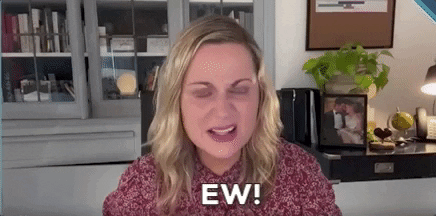 Models are hinting towards much cooler weather heading our way this weekend into early next week!