Until early afternoon.
After that, it gets dicey. And BTW, humid today. One of the most humid afternoons of the year so far. Low 60s dewpoints.
But about the storms:
Outdoor activities and events may need additional lead time to enact safety procedures to prevent significant impacts.

NWS-Nashville, AM Forecast Discussion, 5/3/20
Timing
Anytime between 2 PM and 10 PM.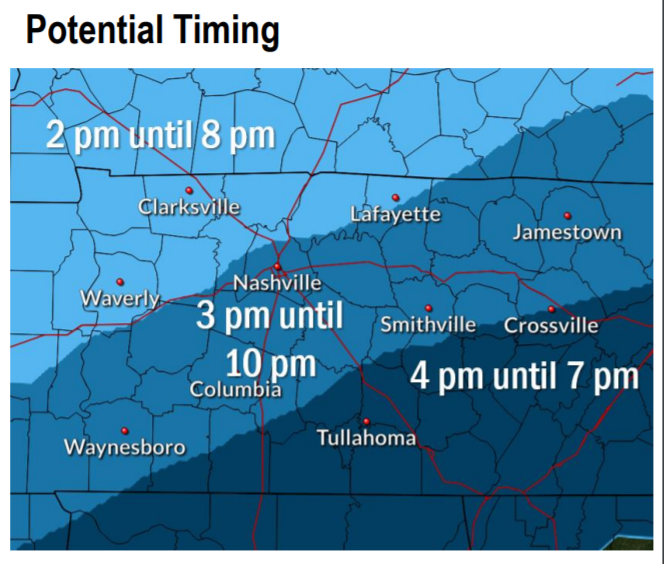 The HRRR model thinks the first (only?) big storm will come in around 5 PM. This model may have the timing wrong, no one is promising you 2 PM to 5 PM is safe, there is no clear indication what'll happen tonight (keep reading), so pay close attention this afternoon.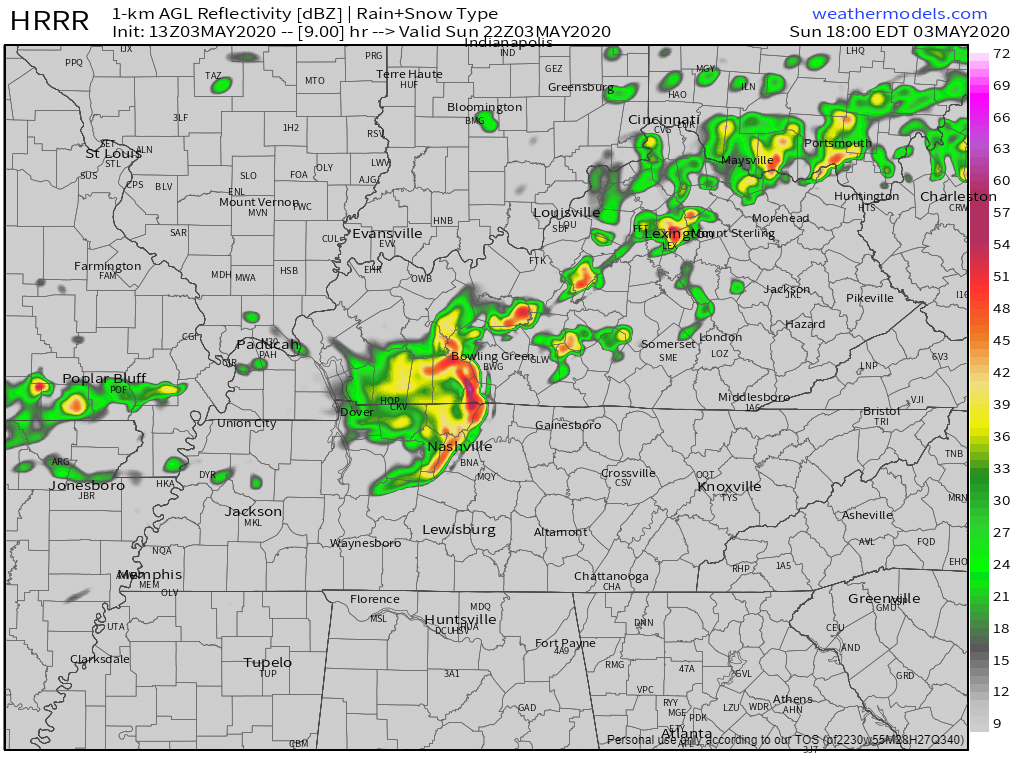 We will update this on our Tweeter throughout the morning, day, and if necessary, night.
---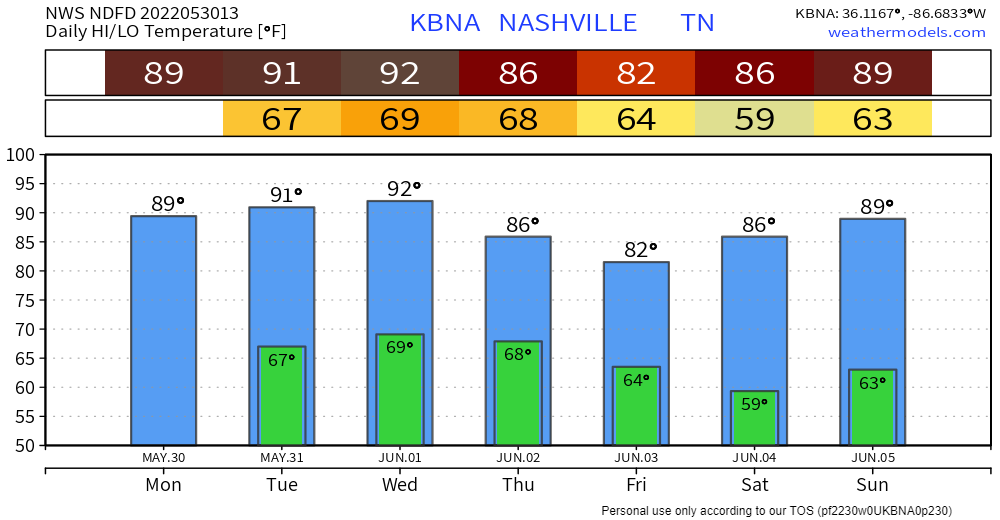 Threats
Heavy rain/flooding and lightning.
Hail and damaging winds. Which/Both depends on the cap.
The cap is a layer of warm air. Today's cap should be about 10,000 feet up. If the cap stays in place, this will be more of a hail threat. If the cap fizzles out — as some models expect later this afternoon — this will be a hail and damaging wind threat.
Hail [is] the primary threat early on, and adding wind later in the afternoon and evening as the cap weakens. Flooding will also be a threat with training of thunderstorms as well.

NWS-Nashville, AM Discussion, 5/3/20
Flash flooding from slow moving and training storms, especially (but not only) along and north of I-40 is possible.
Tornadoes are not a concern.
---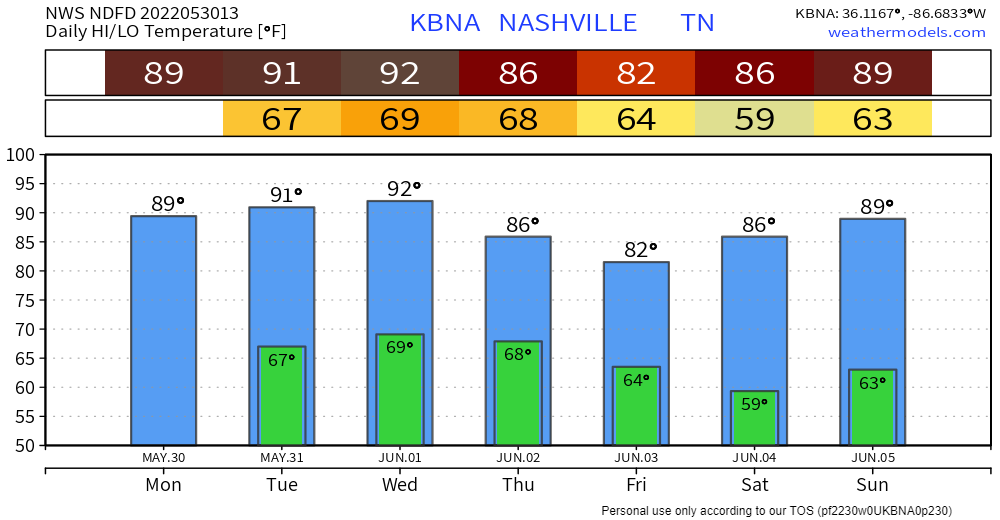 Probabilities
SPC is not forecasting tornadoes anywhere in the US today, behold "less than 2%" on their tornado risk graphic.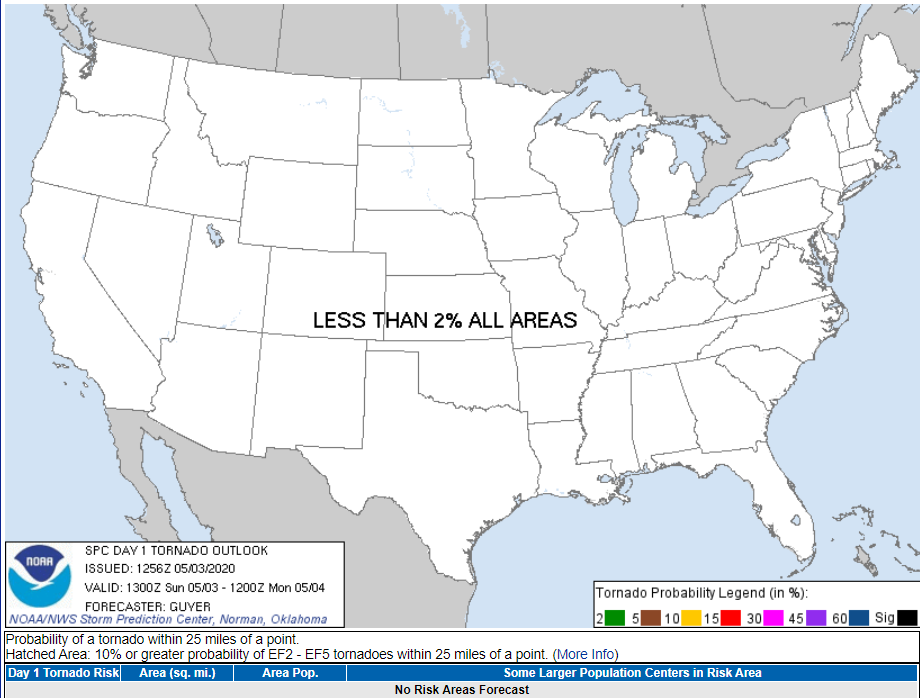 NWS-Nashville included tornadoes on its scale but said the risk is "low," and there has been no discussion about it.
One-inch hail and damaging winds have a 15% probability of either/both within 25 miles of you, according to the Storm Prediction Center.
Flash flooding? 5% to 10% probability within 25 miles of you.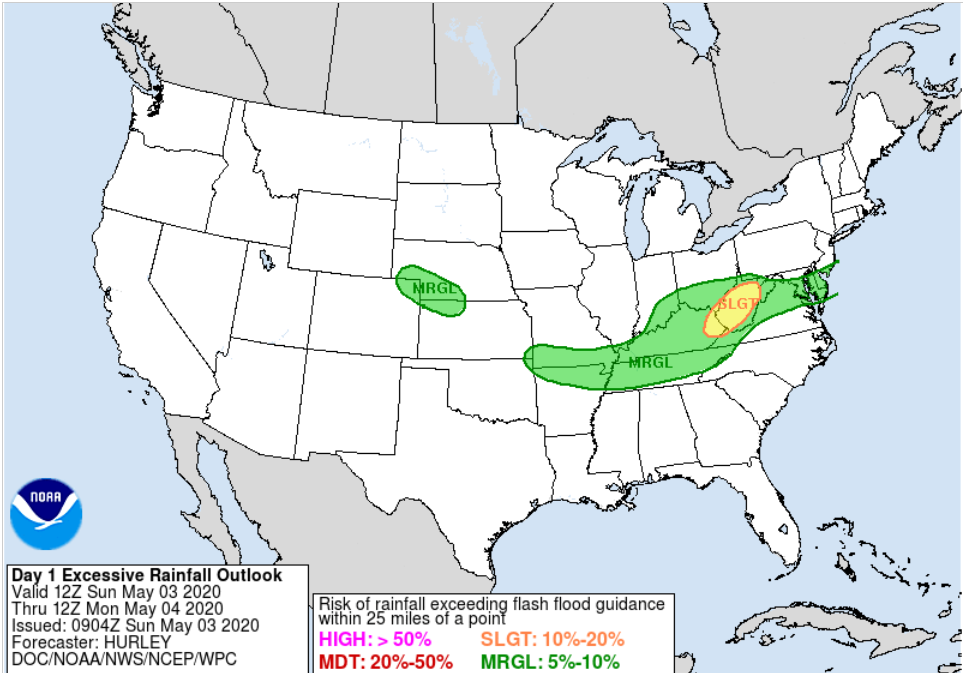 ---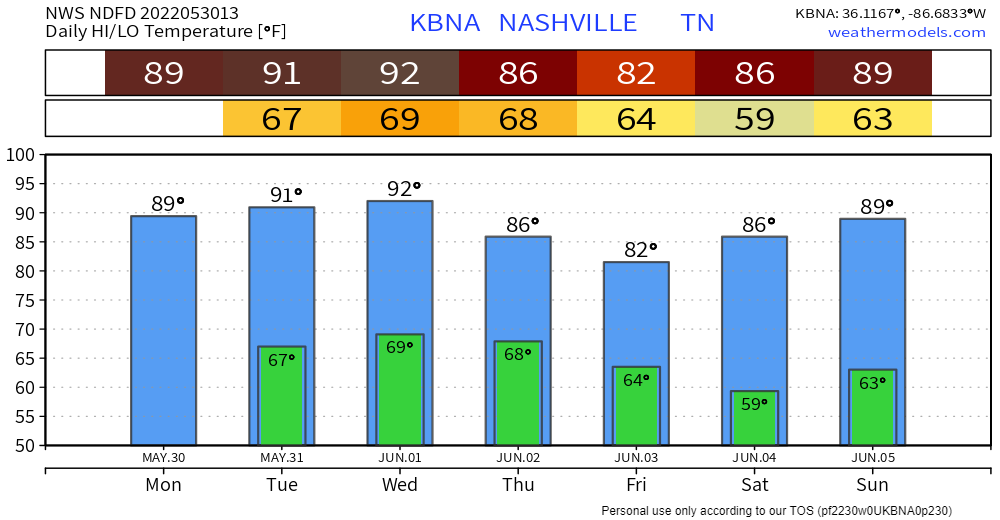 Confidence
The cap is the fly in the ointment about hail vs. damaging winds. We may get neither.
Storms may segment, hammering parts of Davidson and/or Williamson County, missing other parts. Storms will move in from Kentucky, drifting along a south-moving line and moving east within the line. They might even miss us altogether, making this forecast some ado about meh.
Confidence is low to medium in the potential for storms to be able to produce significant winds, hail, and flooding. Forecast confidence in timing is medium. Confidence in exact locations that will be impacted is medium.

NWS-Nashville, AM Forecast Discussion, 5/3/20
Not sure but I think "medium confidence" is more confidence than low or no confidence, and less confidence than high confidence.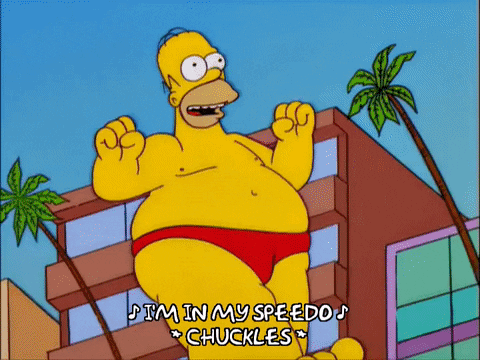 ---
Next Week
More rain Monday night into Tuesday, about 0.25″ or so total, with maybe a non-severe thunderstorm. More rain or even storms Friday but details are fuzzy on that. For temps, notice them getting colder: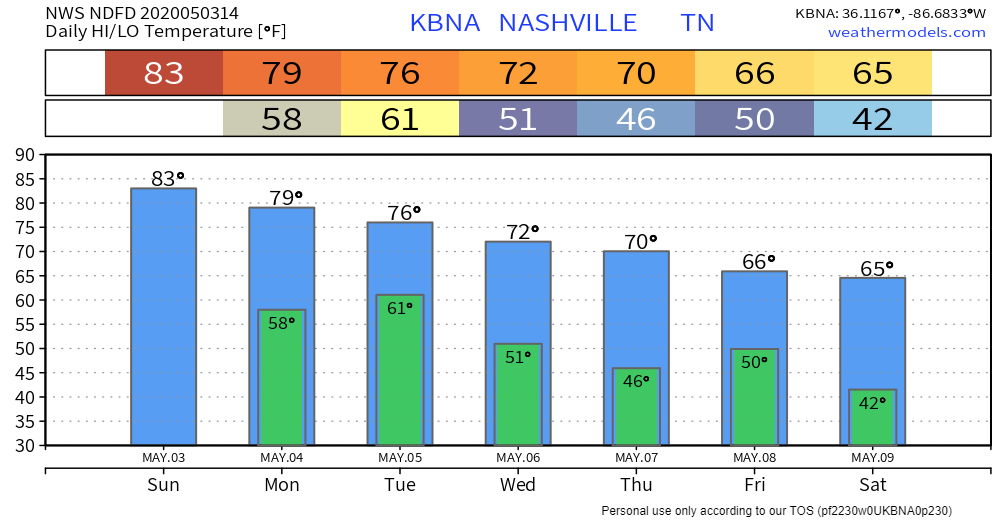 ---
Weekend mornings near freezing.
May 8 (Friday) to 12 (Tuesday) temps should be much colder than normal.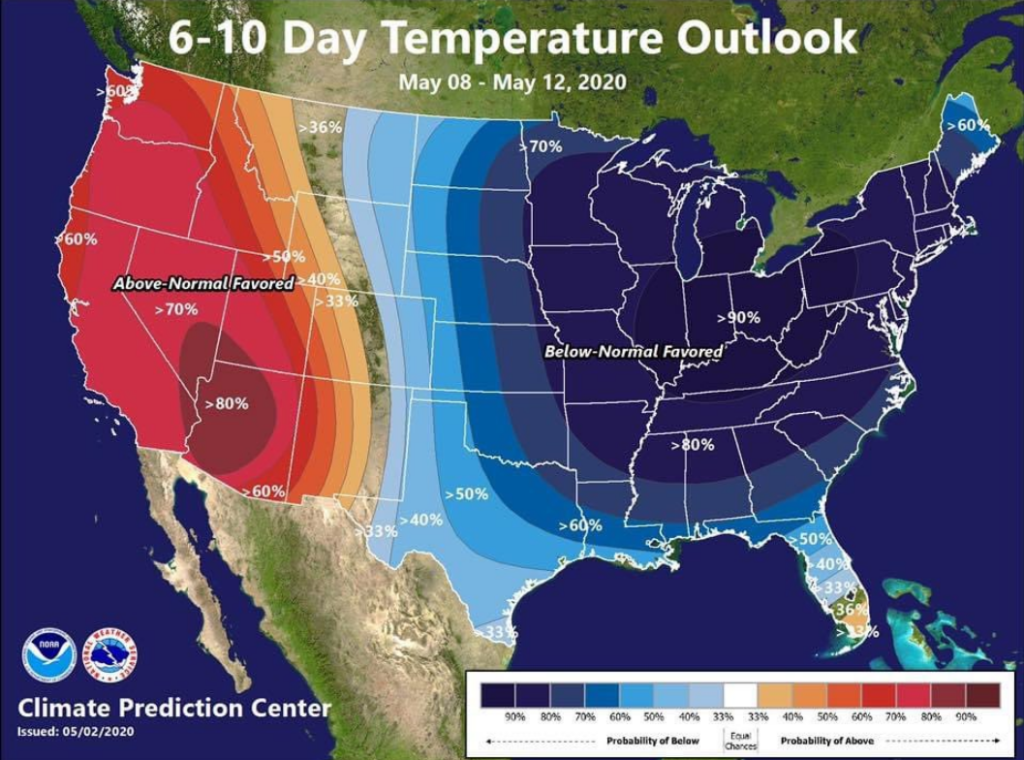 Officially 41 is forecast early Saturday morning at BNA. BNA is usually warmer than many spots around Davidson and Williamson Counties, where you can expect mid/upper 30s.
Euro model data shows BNA may drop into the 30s.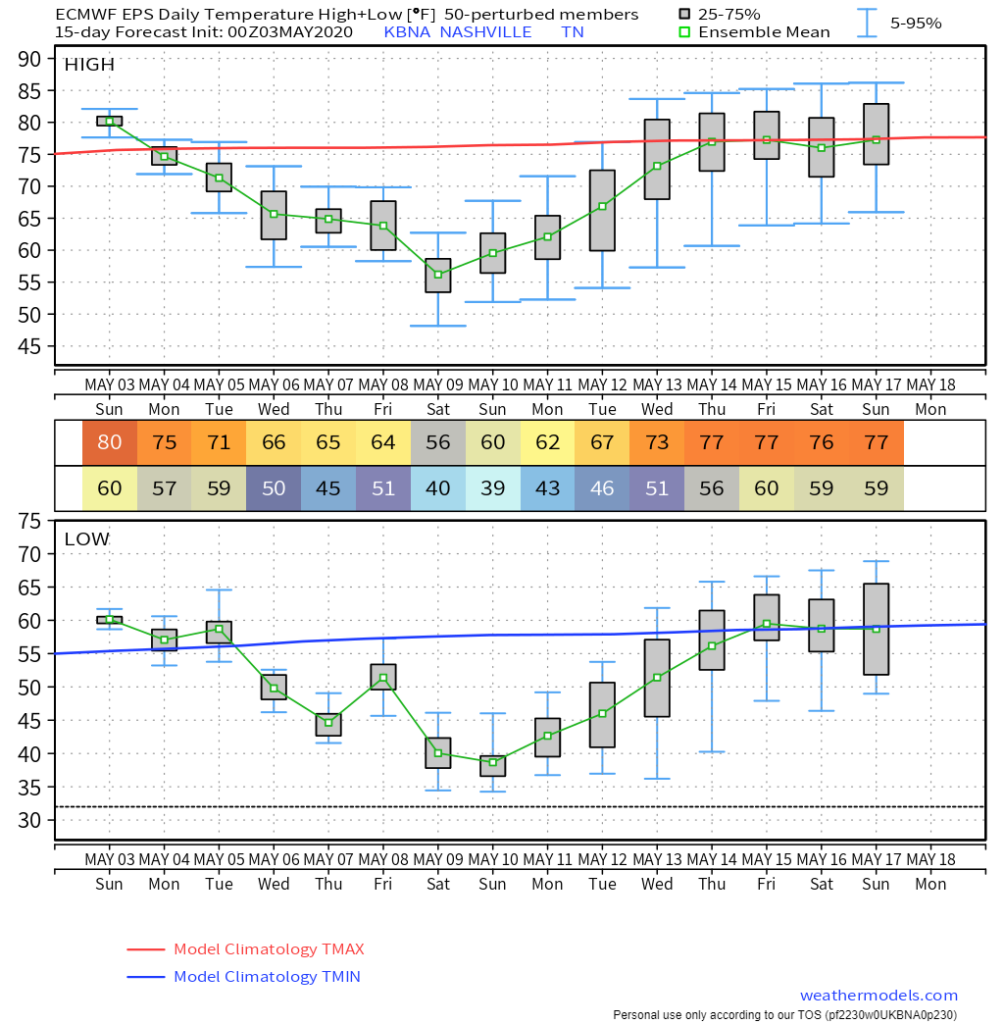 Beloved plants may need covering Saturday morning.