Straight line winds today dropped trees, tore siding from the side of a house, chipped off shingles, and caused other property damage. The damage is everywhere across Davidson and Williamson Counties. Check our replies for more.
Straight line winds were 60-80 MPH. It was not tornado. Winds that strong can do damage comparable to EF-0 to EF-1 tornado damage.
No more strong or severe storms tonight.
Light rain overnight tonight and early Monday morning. HRRR model: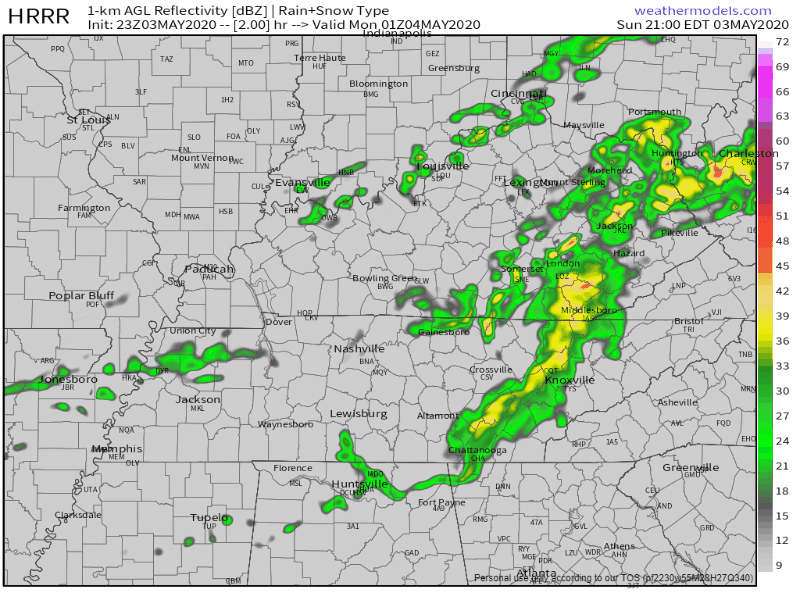 ---
This Week
More rain Monday night into Tuesday, about 0.25″ or so total.
Storms Tuesday may be strong, possibly severe.
More rain or even storms Friday but details are fuzzy on that.
For temps, notice them getting colder: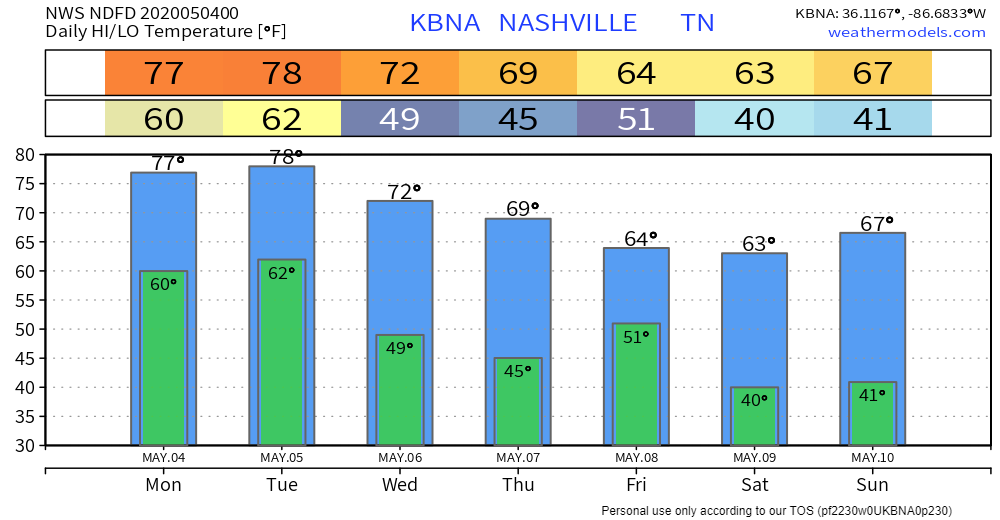 ---
Weekend mornings near freezing.
May 8 (Friday) to 12 (Tuesday) temps should be much colder than normal.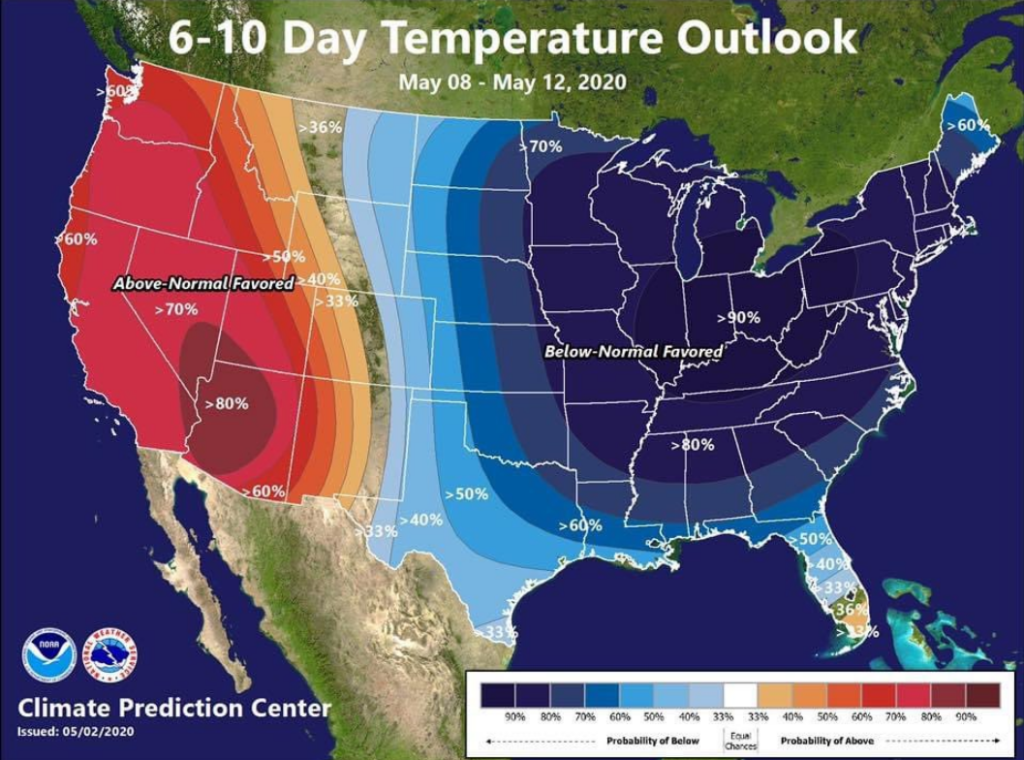 Officially 41 is forecast early Saturday morning at BNA. BNA is usually warmer than many spots around Davidson and Williamson Counties, where you can expect mid/upper 30s.
Euro model data shows BNA may drop into the 30s.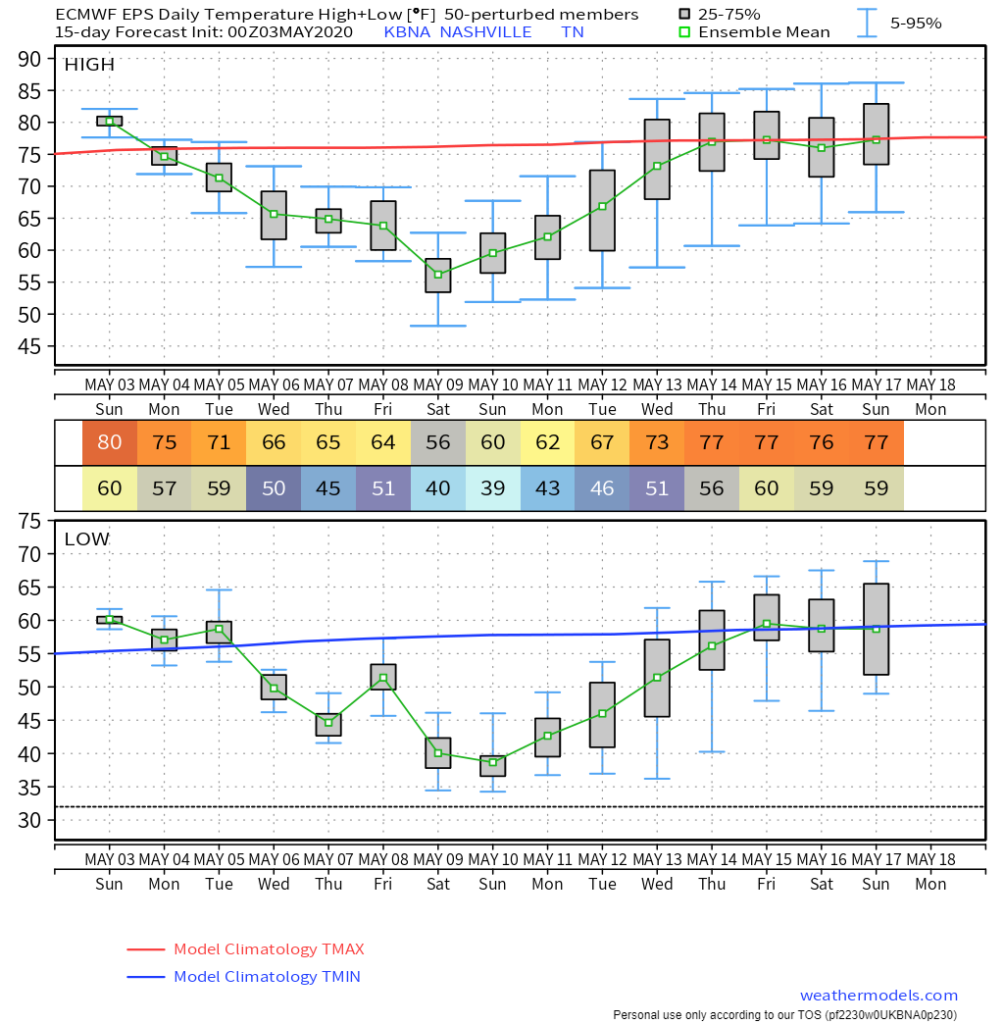 Beloved plants may need covering Saturday morning.
NashvilleSevereWeather.com/shop & Subscribe to our YouTube Channel.