High temps today and tomorrow could exceed 85º. Bring on the heat complainers.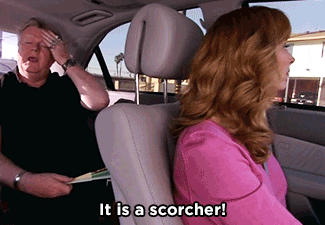 A small chance for rain showers north of us. We don't think it will sink south down here.
Sunday hail & wind timing and probabilities.
Sunday starts like today.
Until the afternoon. It'll be more humid than today.
Then a cold (relatively speaking) front will move by to our north, sending into Middle Tennessee rain and storms from Kentucky.
If a cap remains in place these storms will produce upper level storms that bring the potential for hail. If the cap breaks, as the GFS thinks it will, then the instability from the upper levels will move down to the surface and push out potentially damaging winds.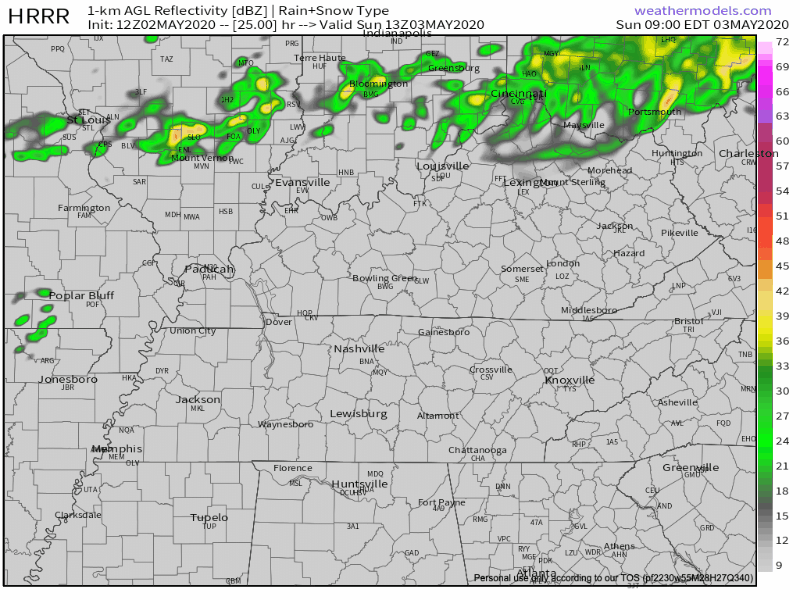 Above is the HRRR model interpretation. Its simulated radar has an I-24 special rolling towards us tomorrow afternoon, getting here late afternoon or early evening. Please don't @ us for a specific ETA, we're working on it and will update it on Twitter when we have better data and ideas for arrival. Right now, looks like late afternoon and/or early evening.
Potential hazards? Strong or possibly severe winds or not-so-small hail. The image below is the SPC convective outlook probabilities for wind and hail. We're at 5% right now. There are a number of factors at play here, and we'll keep an eye on it.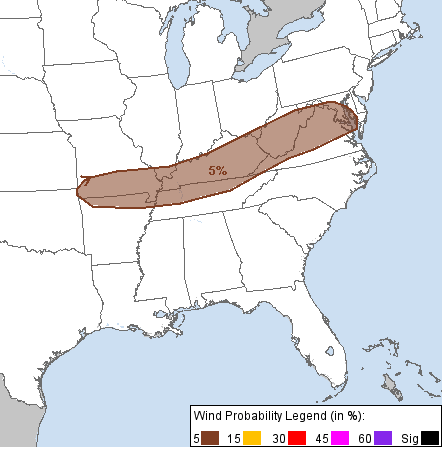 Expect lightning to accompany storms. Rain estimate one half inch.
More rain and storm chances this week.
Monday starts off dry. Rain moves in Monday night will bring rain into Tuesday morning.
At mid-day another cold front that will line up potentially severe storms for us Tuesday afternoon.
We'll talk about that more about that in the coming days. Model data is inconclusive. The Storm Prediction Center says "predictability too low."