Excellent next 4 days.
Rain today will be east of us.
It won't rain here until late Sunday night into Monday.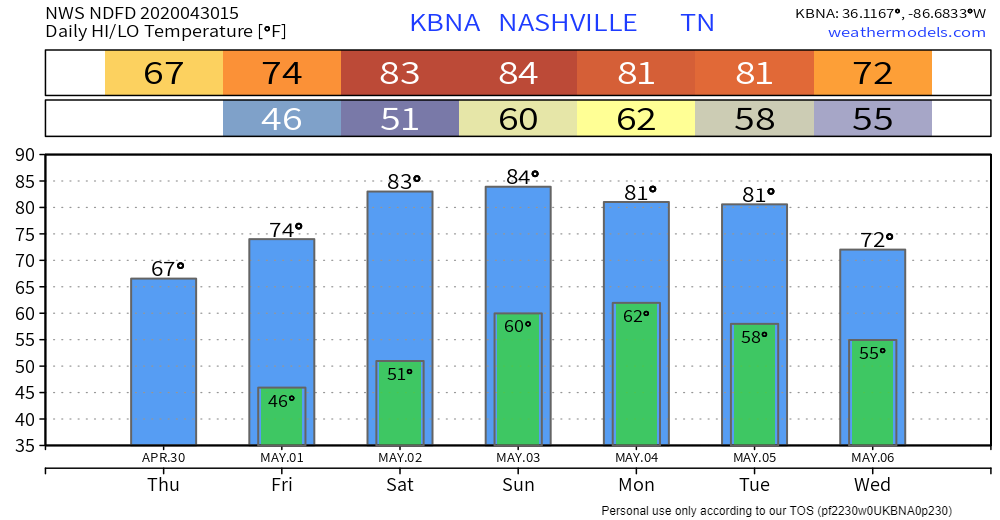 ---
Sweaty humidity Sunday and Monday.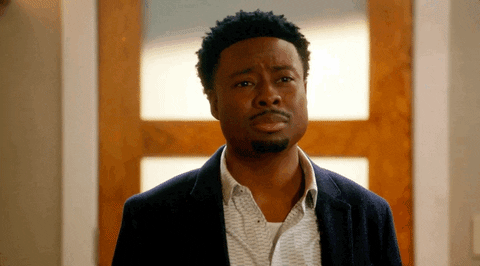 ---
Severe weather Monday? Nah. Probably just rain.
Look for off and on rain Monday through Wednesday. Very little each day.
This does not appear to be a significant weather-producer. In fact, the GFS & Euro [weather models] don't really suggest any major weather systems out through 240 hours [that's over the next 10 days].

NWS-Nashville, AM Forecast Discussion, 4/30/20
0.5″ total expected over the next week. Most, if not all, of it Monday through Wednesday.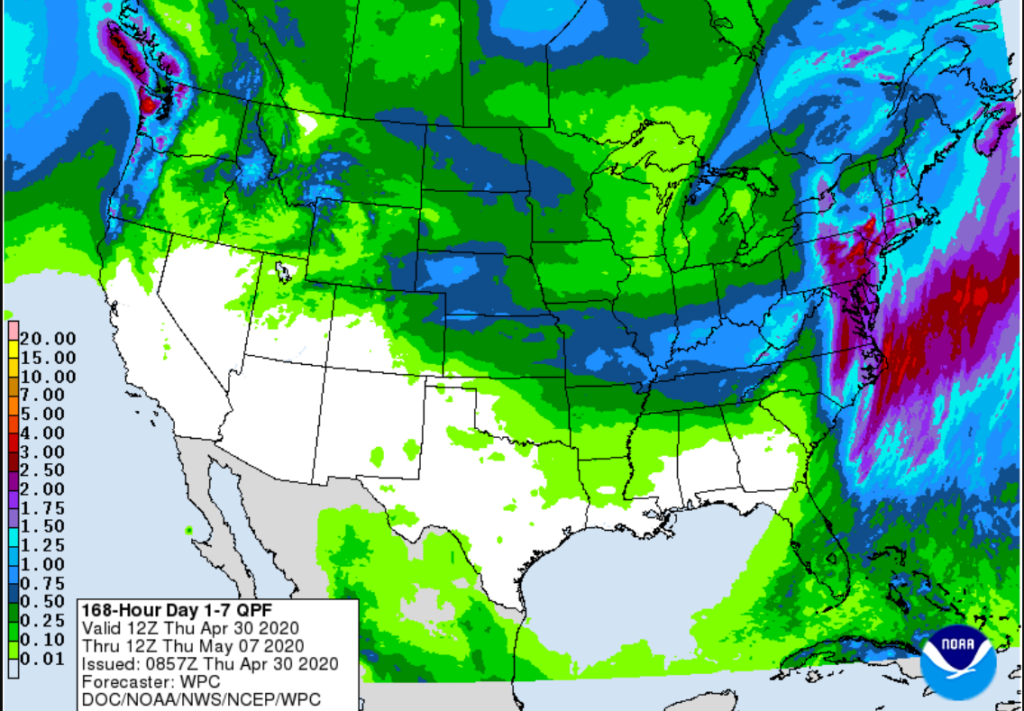 ---
Keep your jackets.
Expect temps to roller coaster up and down over the next several weeks.