Remainder of the Afternoon
A mix of sun and clouds, and a temperature around 78°. No rain in the forecast until later tonight.
Our Mid-Week Storm System
Rain chances will be with us beginning tonight and will close sometime Thursday. To our west, we will be watching a pretty stout line of storms push our direction. We think this line of storms will be weakening as it approaches.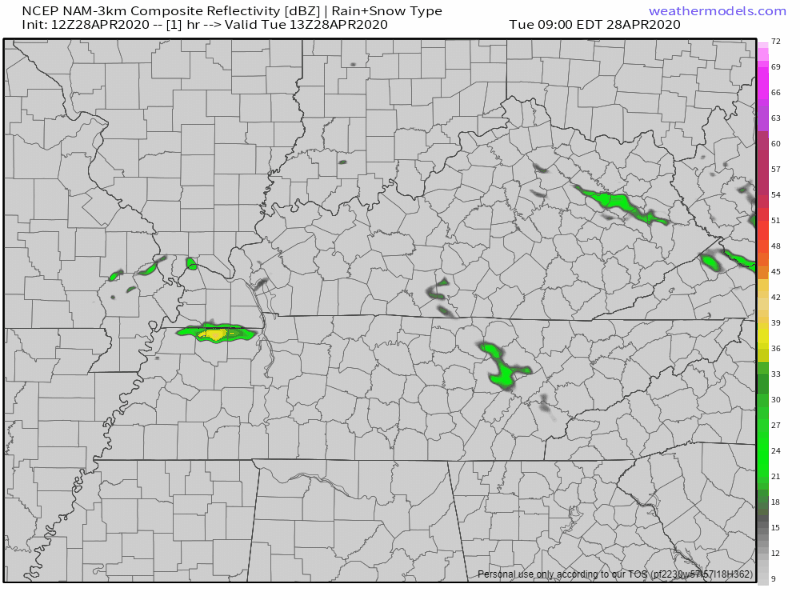 Above is the Nam 3km model through 1:00 pm Wednesday. It notes the weakening trend of the storms. The main reason the storms weaken is a lack of storm food at the time the storms actually move through.
Also notice two rounds of showers and storms, one late tonight and maybe one during the day Wednesday. Air will be cold aloft, especially with the second round. So, small hail could be possible.
…mid level lapse rates will become very steep along and after the front, so scattered showers will likely continue across the area through the afternoon hours. There will be enough instability for a few rumbles of thunder and perhaps some small hail tomorrow afternoon.

NWS Nashville Area Forecast Discussion 9:18 am 4/28/20
We'll watch for any storms that get out of hand, but the probability of severe wind (58 mph+) or hail (1 inch diameter +) occurring in our two counties is less than 5%, thus not included in SPC outlooks. But, less than 5% does not mean zero. Noted.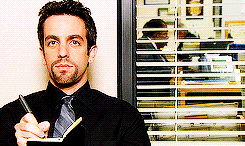 A few showers could hang around Thursday, but the vast majority of the rainfall will be overnight tonight and Wednesday.
Weekend
Friday and Saturday look great. Showers could start coming back into the picture Sunday. But, at least the first half of the weekend is in good shape.