Today will be around 72º with plenty of mid-day sun.
Storms and Rain on Saturday and Sunday?
Low pressure moves from west to east Saturday. Showers may start as early as midnight tonight, and will get wider in coverage through the morning. Strongest winds will be around mid-day and stick around through Sunday.
The best forcing appears to outrun the better instabilities so it`s
not looking like a severe event at this point(maybe a marginal
category at best.
NWS doesn't think it's a widespread severe weather event and models agree.
Here is the simulated rain and wind through Saturday evening.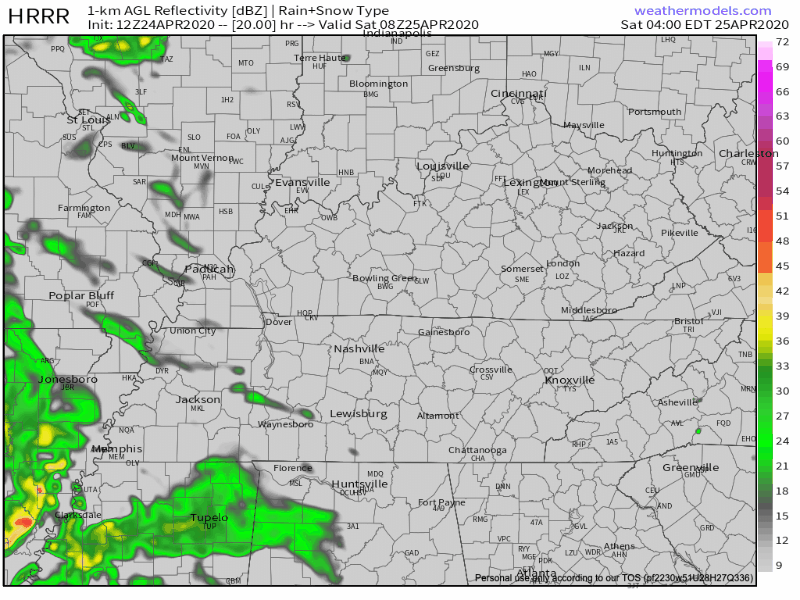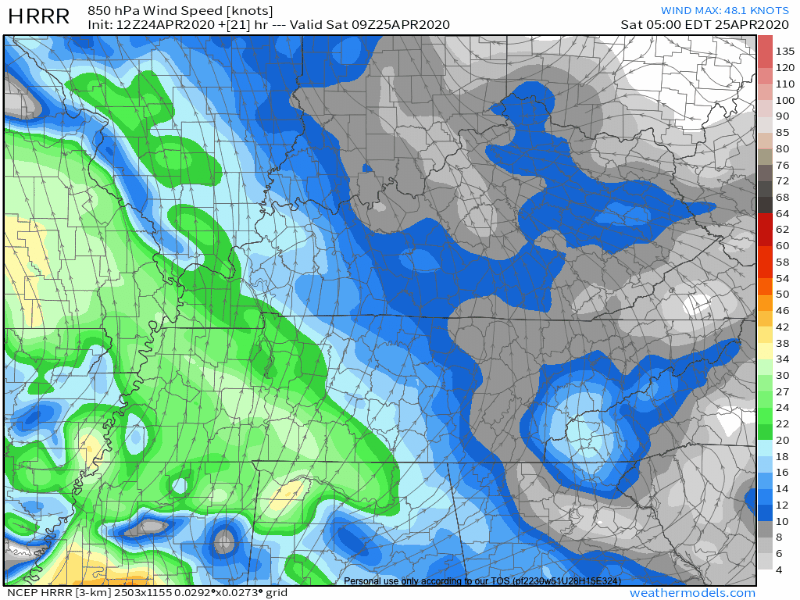 What Are We Expecting?
For most of us Saturday will be a washout. While the possibility of damaging winds and large hail are low, they're not out of the picture. The Storm Prediction Center gives you a 5% chance of seeing damaging winds (58 mph+) within 25 miles of you: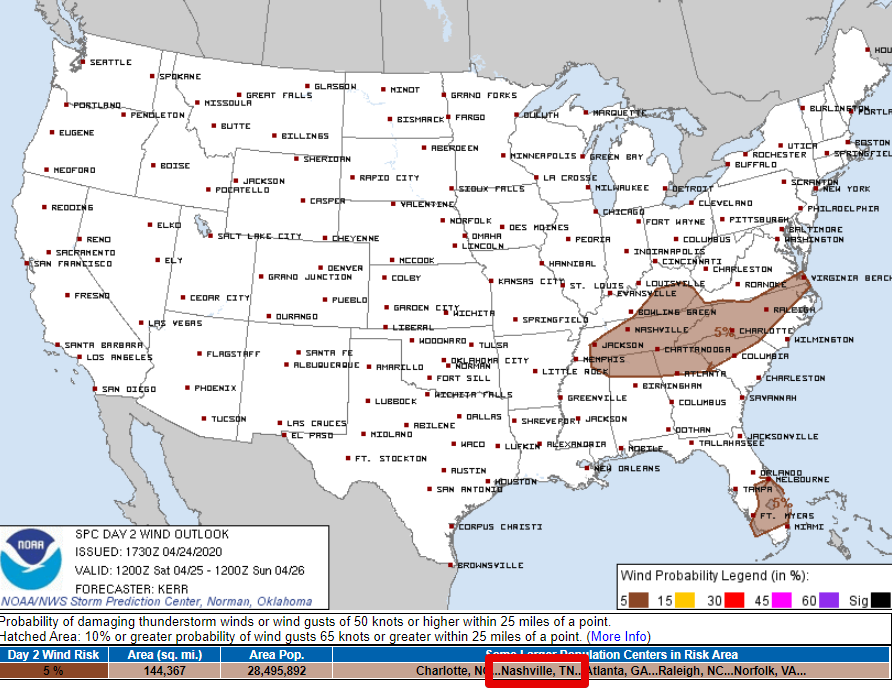 And a 5% chance of seeing 1 inch+ diameter hail within 25 miles of you.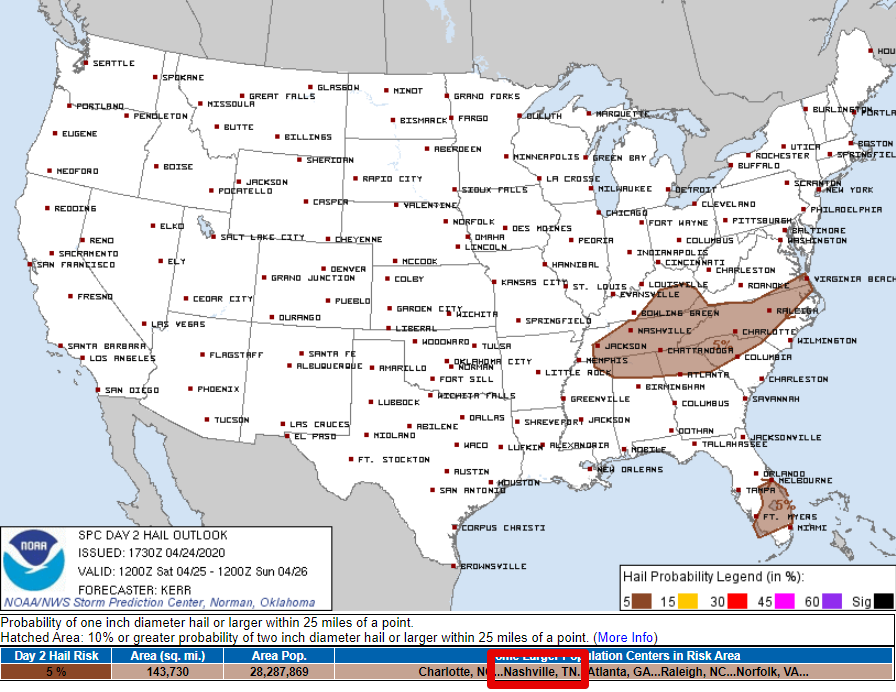 Sunday is more of an occasional morning shower and cleaning skies through the afternoon.