A surface low is passing by, strengthening winds. Expect 40 MPH wind gusts this morning, afternoon, and early evening, then relaxing later tonight.
Something is up.
That something is rain and storms breaking out just after lunch, then scattering and moving east through the afternoon, ending just before midnight. Like this: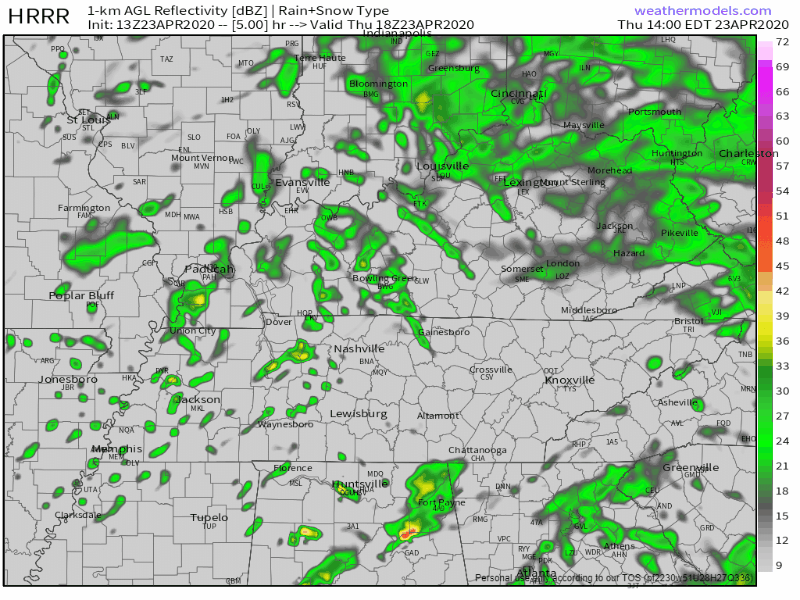 These storms will contain a 2% probability of a tornado within 25 miles of us: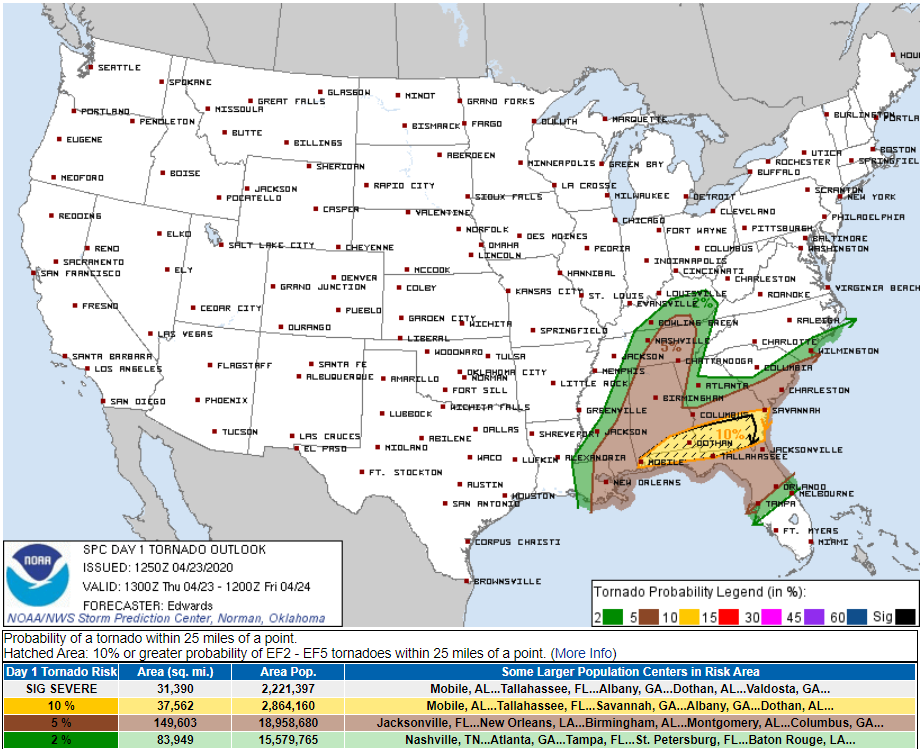 The risk of damaging thunderstorm winds is 5%. Same for one-inch hail.
NWS-Nashville expresses risks and threats this way: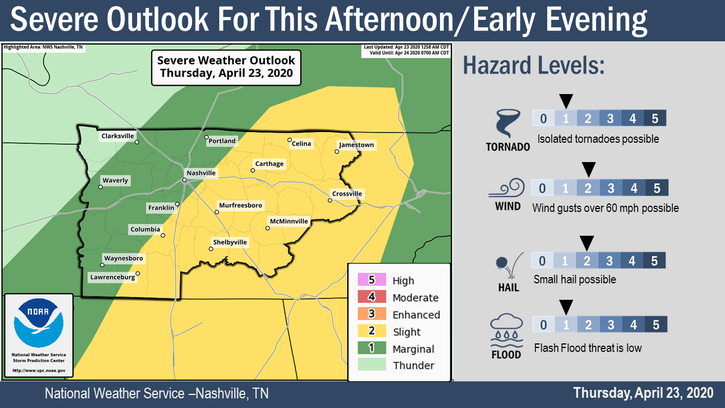 Mid/Late Afternoon is the most likely arrival time for severe weather: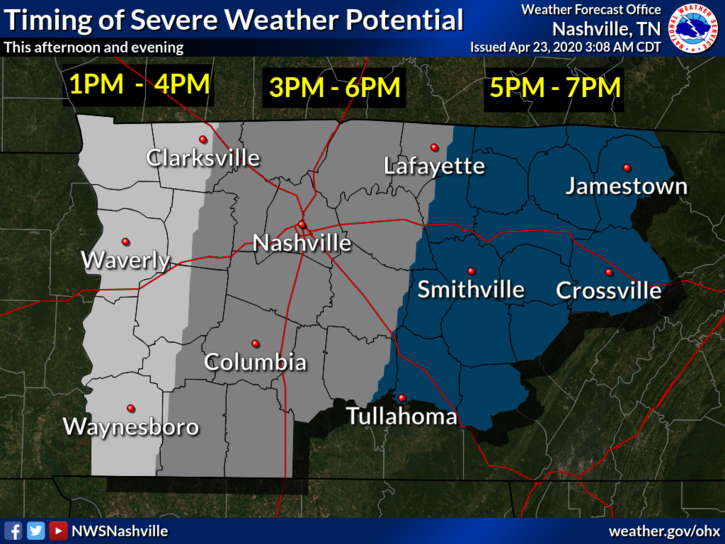 During this time just (barely) enough mixed layer CAPE (instability, seen below) should swing in and fuel any storm passing through.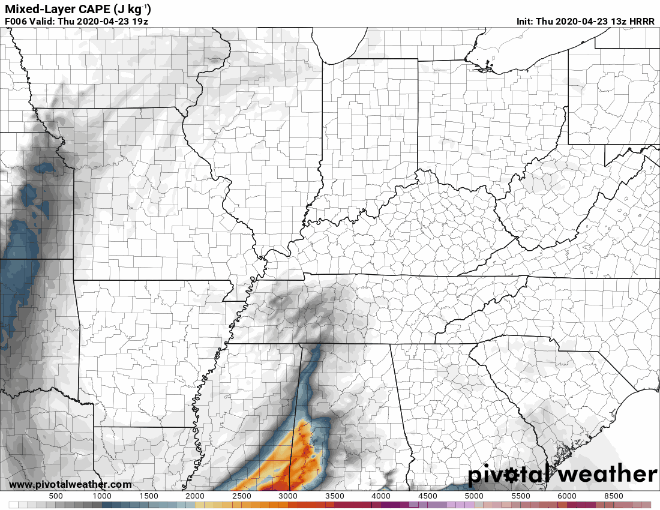 With some shear in place, we could see a few hours where a tornado might spin out of a storm. Low probability of that, though.
Other data, like this below, thinks the tornado risk will not develop over us. Instead, it thinks the tornado risk will develop to our east (I circled Davidson and Williamson Counties). This explains why those east of us have higher probabilities of severe weather.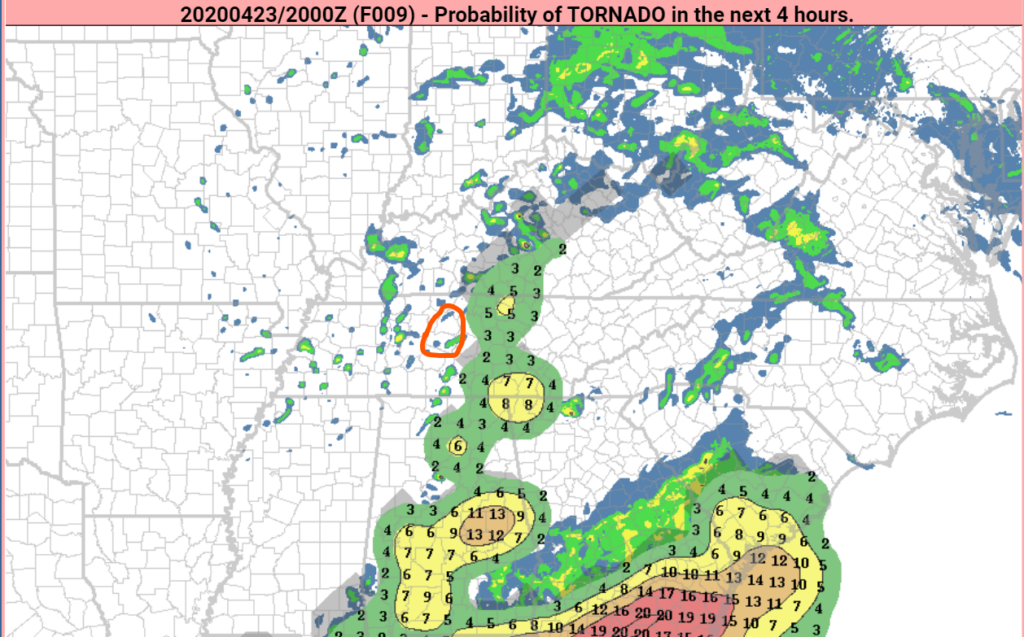 I'm not superworried about this event, but we will be closely watching every storm that comes through. You should review your tornado warning safety plans.
We'll be on Twitter all day. Look for all updates there.
---
More showers and storms arrive late Friday and Saturday, with potential for strong storms again. Rough severe storm ETA Saturday afternoon. This looks similar to today's "event" and will need to be watched. It does not look like a big deal right now.
---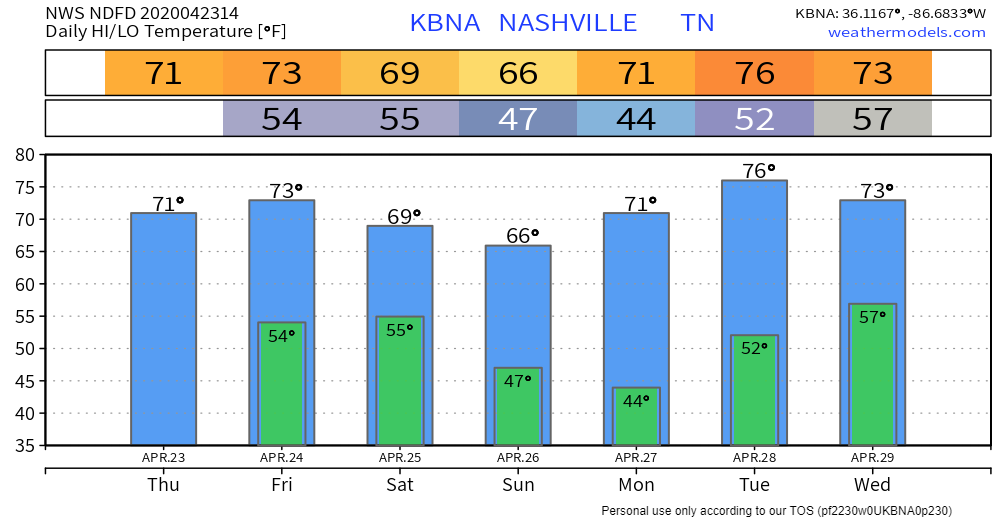 Cooler and dry Sunday and Monday, then more rain Tuesday.