Rain & Wind Event Tonight/Thursday
A brief shower possible early tonight (Wednesday).
The real rain event begins around midnight. Here it is from midnight to 5 AM Thursday: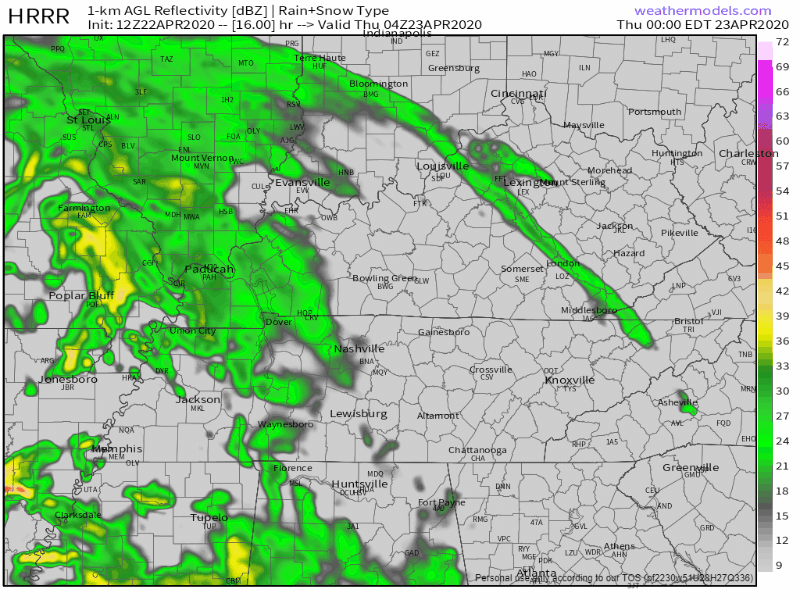 NWS-Nashville thinks more than a half inch of rain. Storms are possible with shear off the charts (again) but zero instability (again) so no tornado or hail concerns.
The main severe concern is south and southeast of us Thursday. We're included in the below outlook only for a 5% probability of a damaging wind event within 25 miles of us: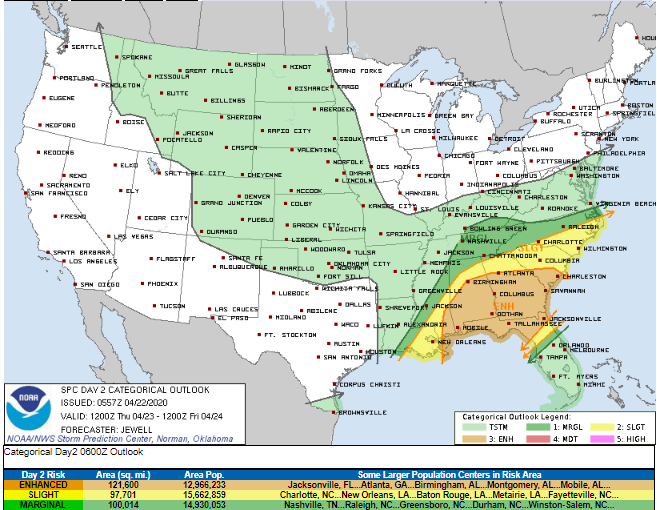 Most daylight hours Thursday will be rainless, spent inside the dry hole of a rain donut. The donut is moving east-northeast.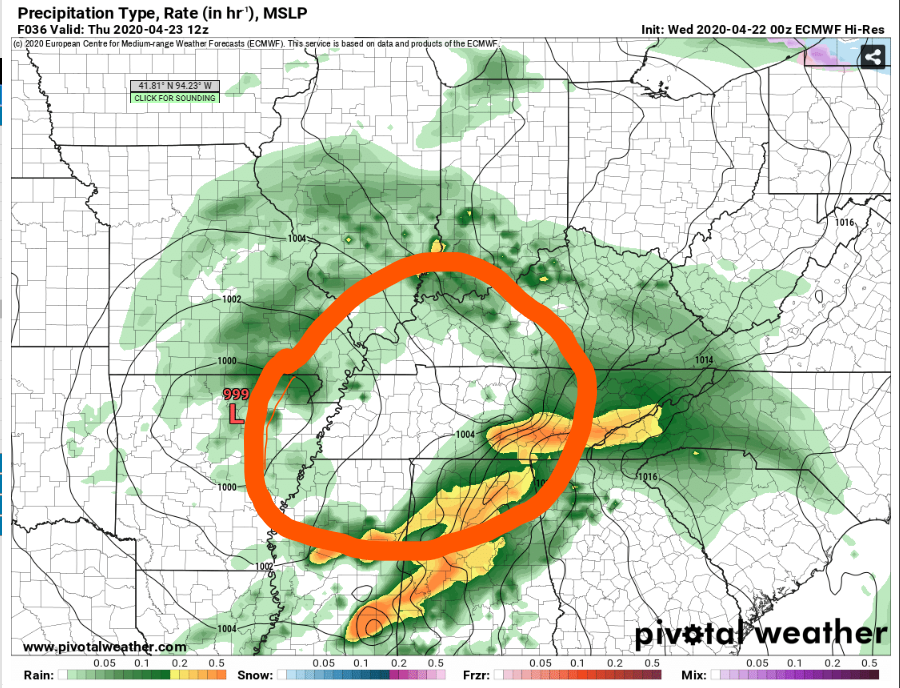 Windy Thursday afternoon, gusts up to 35 MPH as the surface low passes by.
Light, scattered rain late afternoon Thursday as the west side of the rain donut passes thru. Again, there is a 5% probability of a damaging thunderstorm wind gust, but no tornado concerns because instability is not expected to make it to us.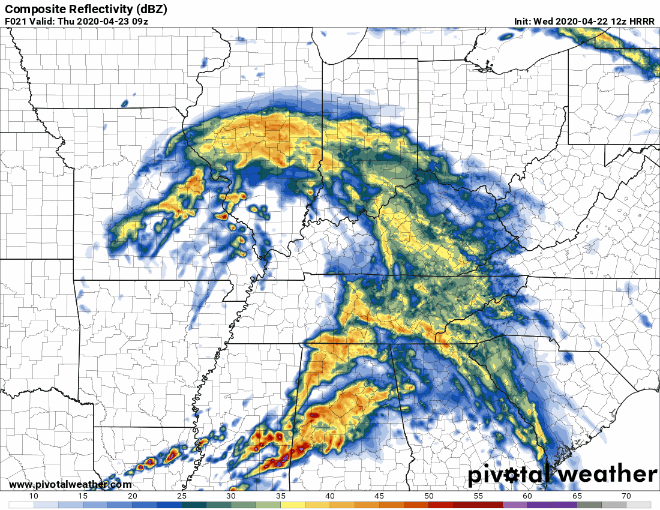 Stay connected for changes to this. Possible a low tornado risk could develop but right now that does not look likely.
Anxiety level: almost zero.
---
Seven Days O Temps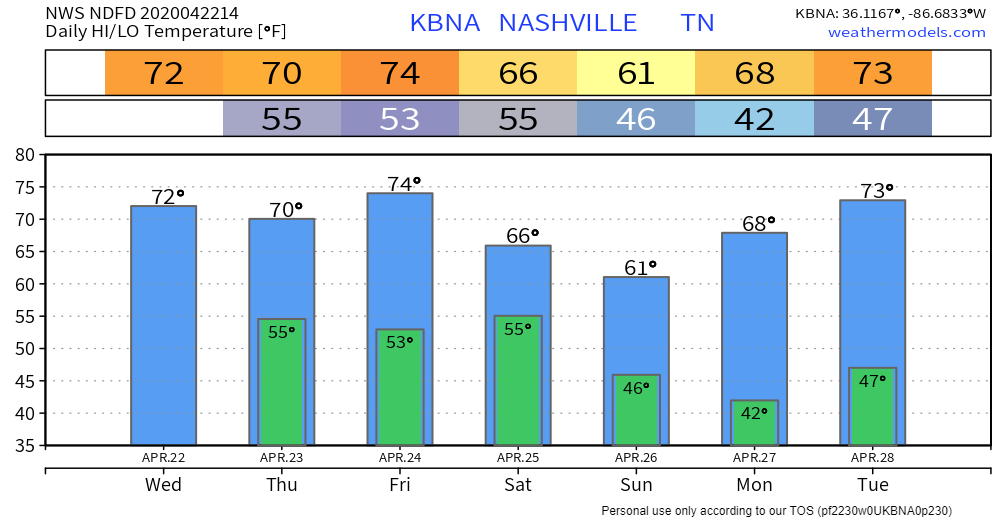 ---
Weakening Storms Friday Night
Storms should form a line out west then move in later Friday night, weakening along the way. So, just rain, lingering into Saturday. Under a half inch, rain ending sometime Saturday afternoon. ETAs remain fuzzy because the higher resolution models are not yet in range.
---
Monday Night – Tuesday Storms?
"Severe potential very much up in the air" for this event, says NWS-Nashville.
Why? Weather models disagree.
The Euro model brings a surface low across the Ohio River late Tuesday. This can spell trouble for us but maybe not this time because forecast soundings show no surface-based instability despite the low positioned in a bad spot for us.
The GFS is on another planet, with not much happening locally.
My data-informed guts says this will just be a rain event. The models are inconsistent between runs and with each other, so there is no reliable indication. It's concerning to see a surface low passing by the Ohio River in late April, but dozens of other just-as-important ingredients would be needed to cause alarm, and I don't see those in any data.
My anxiety level is "interested," but only because I do this. Your anxiety level should be zero. Just check back.