Calm, Dry End of the Week
We can expect mostly sunny skies Thursday and Friday. Thursday's highs reach 65°, while Friday's highs reach 76°.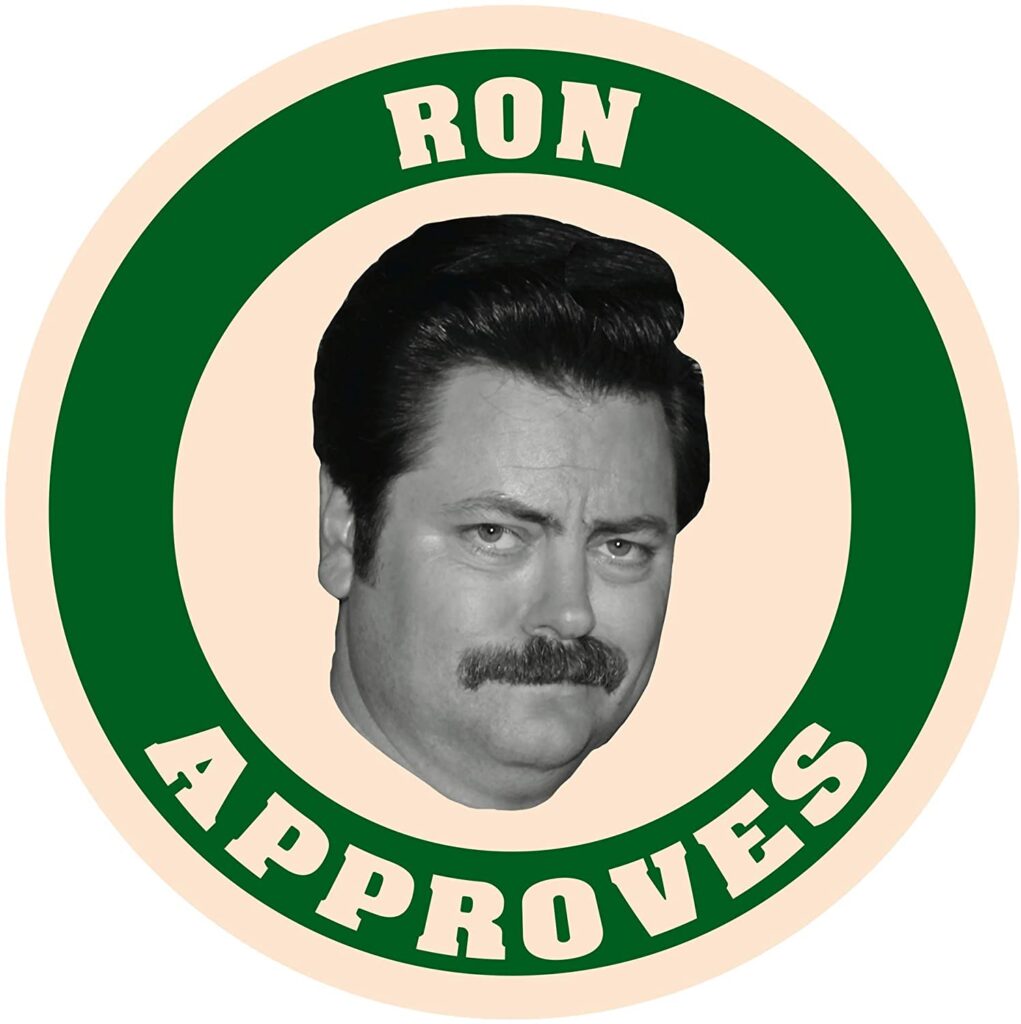 Secure any hats Friday as winds will blow at 10-15 MPH, with gusts as high as 20 MPH.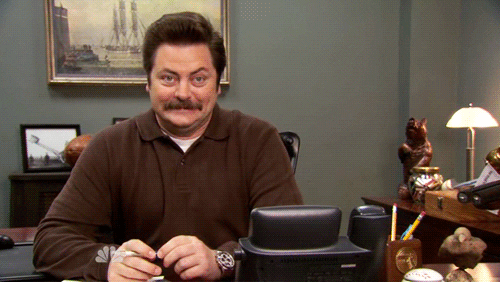 Friday Night Showers
A line of showers is expected to move through Friday night. A current look at the NAM3 model: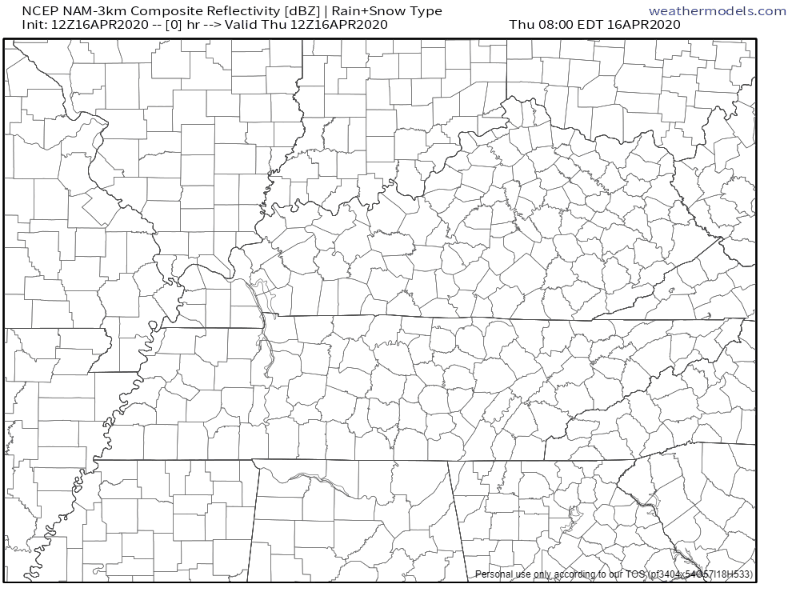 Timing could change, but the NAM3 says it'll move in around 8 PM Friday and leave around 2 AM Saturday.
No severe weather concerns. Just light to moderate showers.
Cooler Saturday, Rain Moves Back in Saturday Night/Sunday
Skies clear up Saturday and high temps drop to 65°.
Showers should return overnight Saturday, with more rain Sunday.
A look at the GFS from 1 AM Sunday to 7 AM Monday: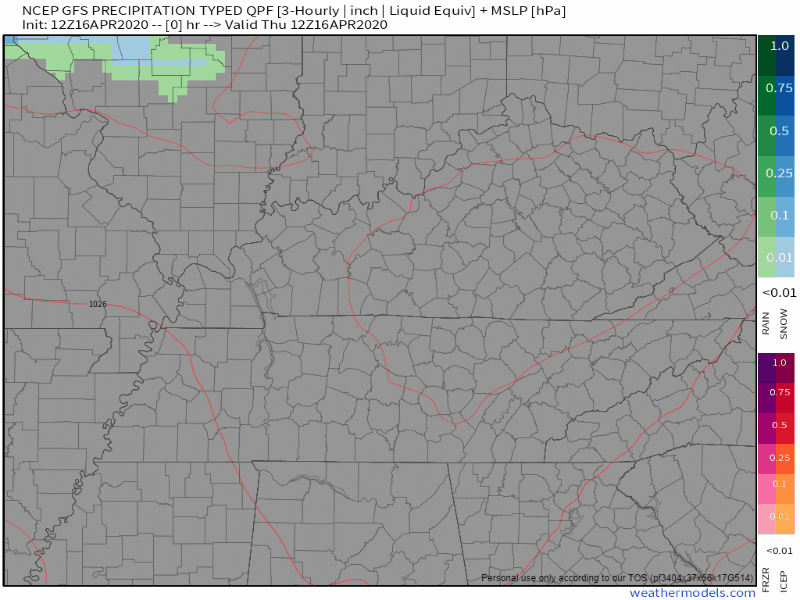 Once again, no severe concerns as of right now. However, we could have just enough instability to get a few thunderstorms. Nothing severe.
Once rain moves out Monday, we are looking at a dry start to next week and another warming trend.
Temperature Overview
A look at temperatures over the next 7 days: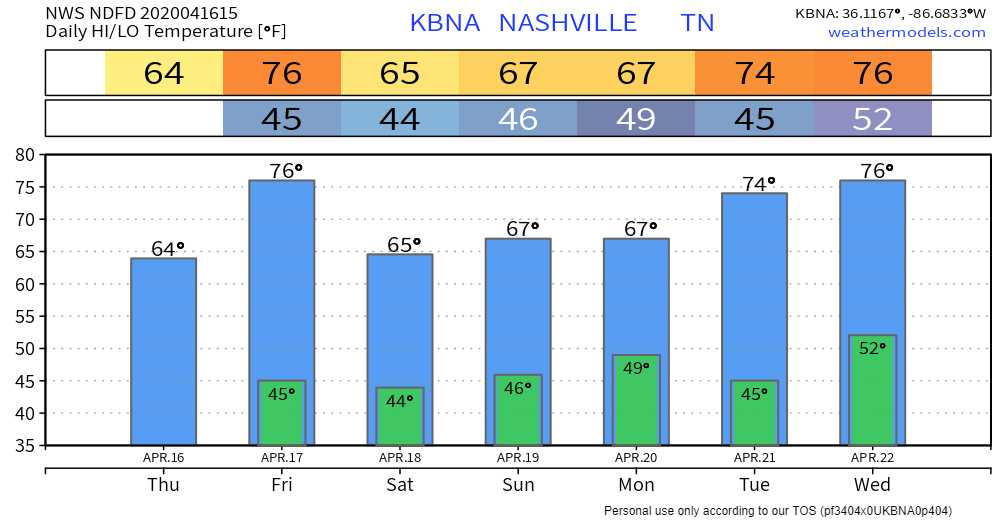 The next potential weathermaker/storm system is expected here in the late Wednesday – Friday range.
Also, this: