Cool Day Monday
After our noisy, gusty system (gusts to 36 mph at BNA overnight) exits to the NE, we're left on the cool side. Stiff NW winds will keep us in the 50s for highs today. No rain is expected.
Clouds will hang around for a while, but a clearing line is slowly making its way our direction from the NW.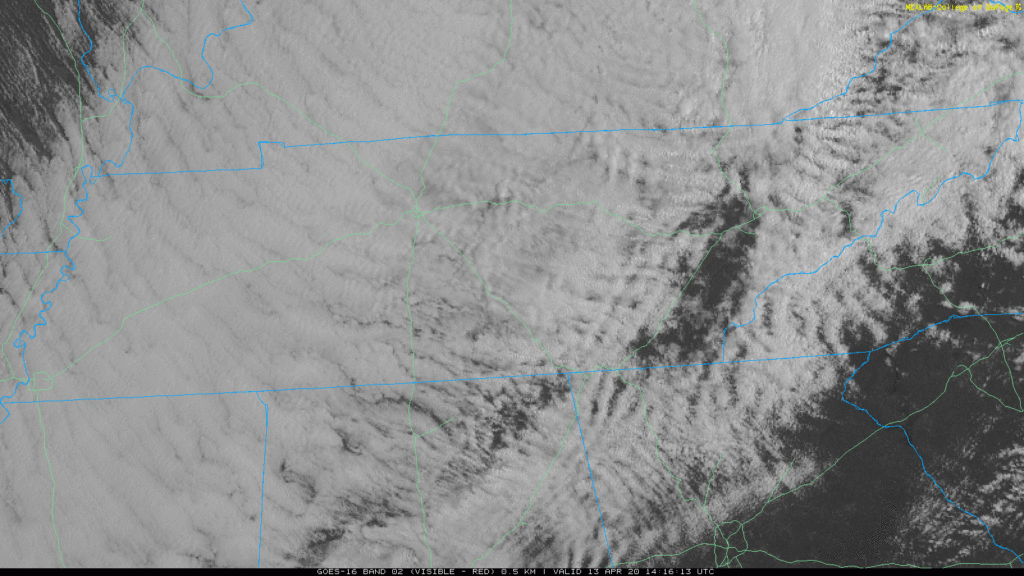 Tonight, we dip down to around 39°. We're entering a week where frost may be an issue if you live in the right place and have plants that could be damaged. The most likely night for this would be Tuesday night into early Wednesday morning.
Tuesday Through the Rest of the Week
Temperatures will stay in the mid-upper 50s, but we'll get into a warming trend later in the week with temps into the 60s Thursday onward. Nighttime lows will be right around frost thresholds early in the week, but will also warm toward the weekend. We'll also gradually see more sunshine each day until the weekend.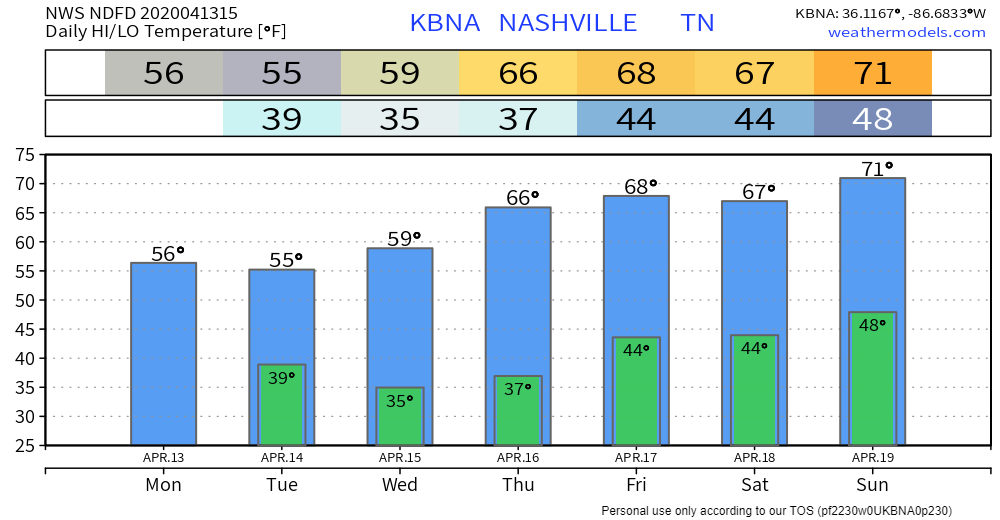 Next Chance of Rain
A weak cold front may also bring spotty showers to the mid state Friday night. The next bonafide rainmaker probably won`t come our way until Sunday and Sunday night.

NWS Nashville Morning Forecast Discussion April 13, 2020
We'll watch forecast models for additional details on timing as we get closer.
For now, we'll watch for any frost advisories so you can get the plants covered up. Have a great week!