The main storm line departed at 5:15 PM. It caused a Severe Thunderstorm Warning for 60 MPH winds.
No Tornado Watch and no Severe Thunderstorm Watch is in effect for Davidson or Williamson County.
---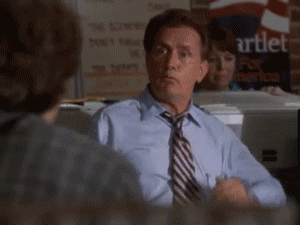 The following is for Davidson and Williamson Counties only. Those south and east of us may end up dealing with a much different situation tonight and overnight.
Two models for the rest of the night are below.
The HRRR model predicts a little more rain, but no severe weather.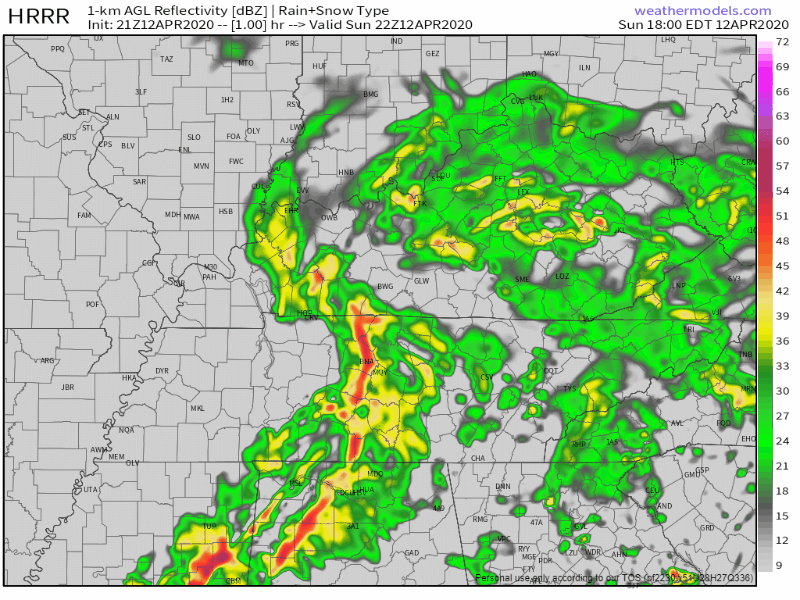 The NAM3 model: nothing but a little bit of rain.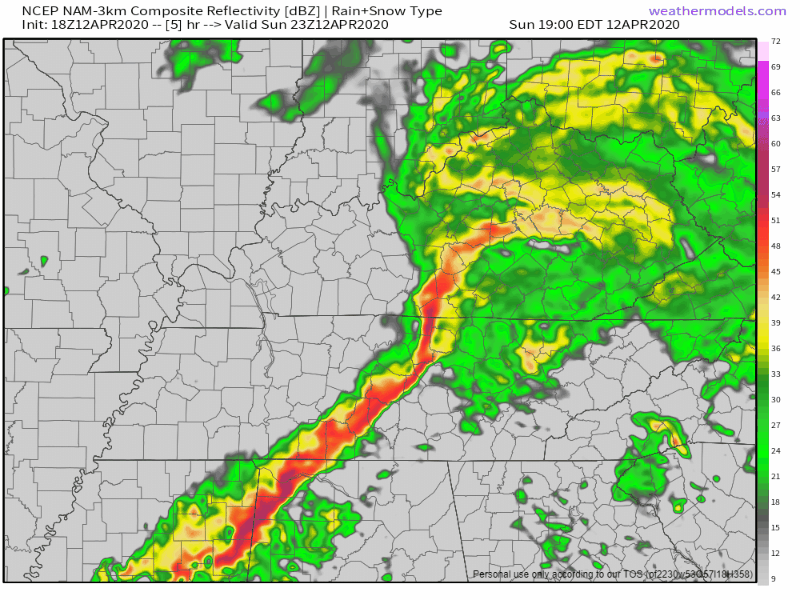 All models are wrong, some models are useful.
Some models spread some rain through here later tonight and overnight. A few models even predict the arrival of storm-making instability that we did not have today. But no model is convincing enough to say there's a meaningful severe weather risk for Davidson and Williamson Counties tonight or overnight. It's possible instability will surge in here just before the front does in the wee hours of Monday morning, but again, that doesn't look likely. It's possible. So, I'm like, IDK, 90% sure we've dodged this bullet, but check back on Twitter before bed tonight in case this forecast has to change.
We will continue to monitor this through the night.
Strong Winds
Winds should gust 30-40 MPH, maybe even 40-50 MPH, while you sleep and early Monday morning. These winds will happen without any storms, when there is no tornado threat. They may wake you up.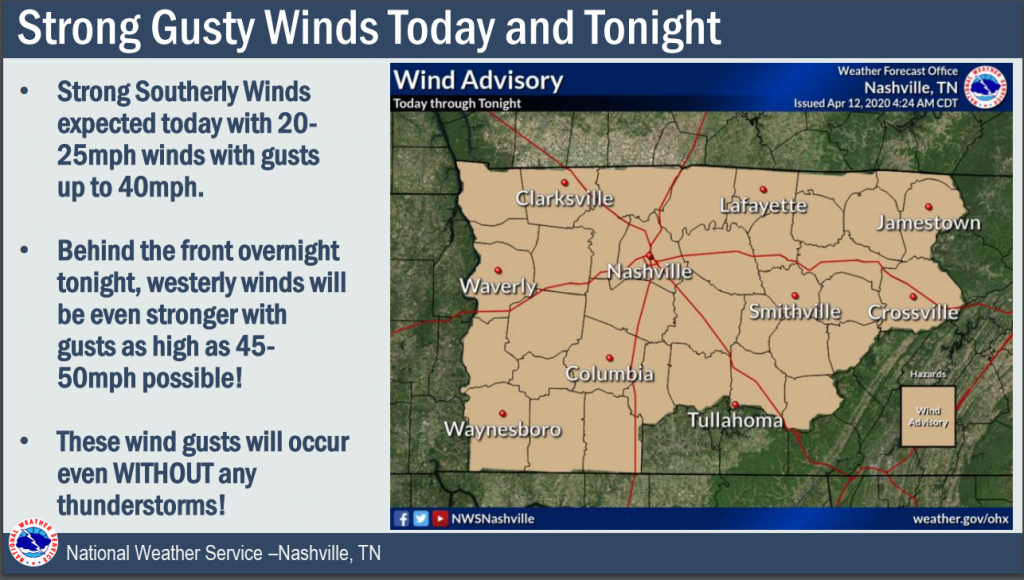 ---
The Week Ahead
The last bit of rain should move east of here by Monday morning. Gusty winds should calm down by early afternoon.
Besides a slight chance of showers Tuesday, we can expect dry conditions until a chance of showers returns Friday and into next weekend.
Temps drop Tuesday, but will begin a warming trend after: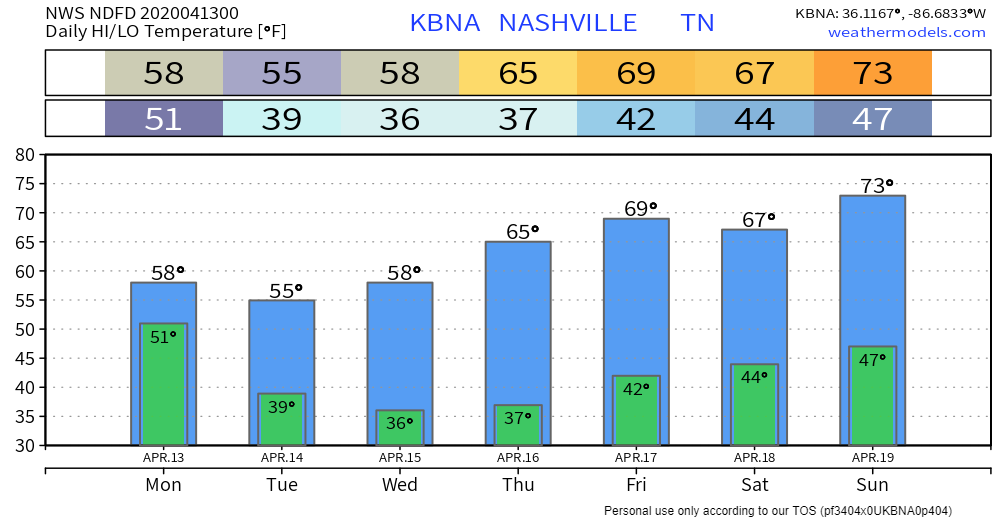 Overall, a quiet week ahead.