Friday and Saturday
Two really nice spring days today and Saturday. Cold Saturday morning though.
We'll warm up considerably on Saturday with a slight chance of showers before midnight.
Sunday Severe Weather Storm Chances
As always, but especially Sunday . . .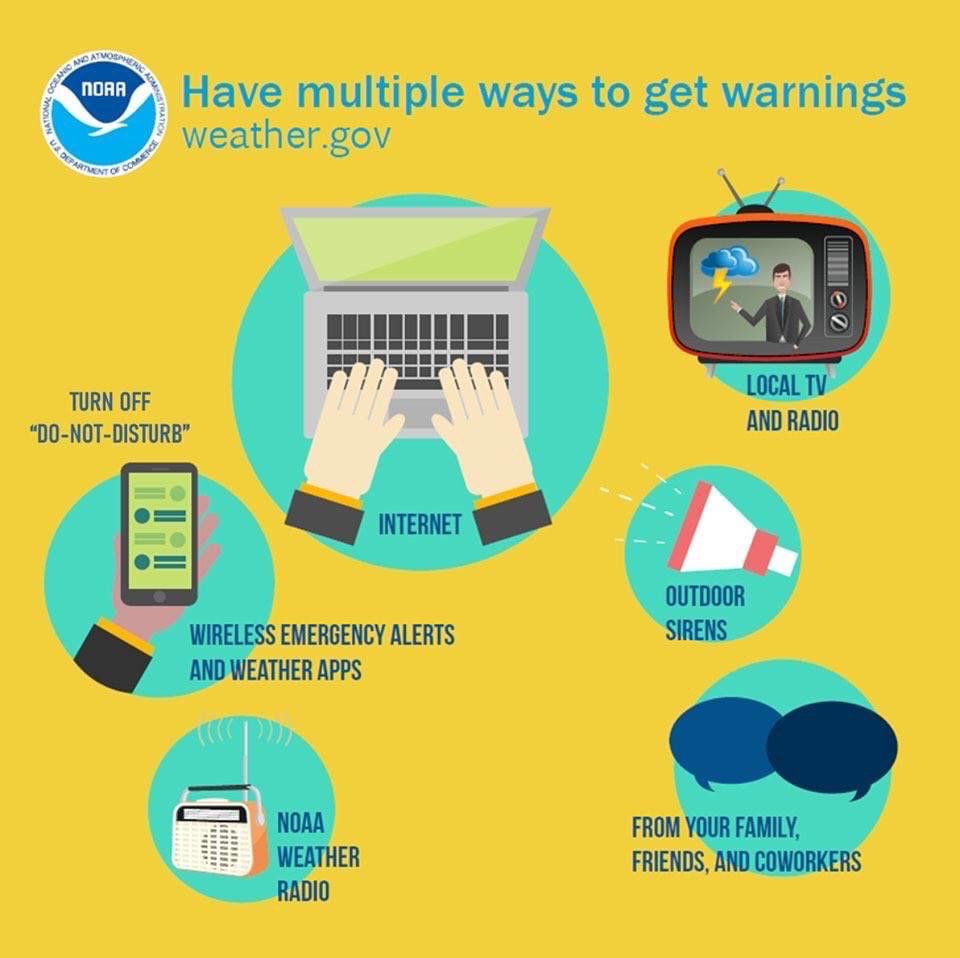 . . . and understand basic sheltering . . .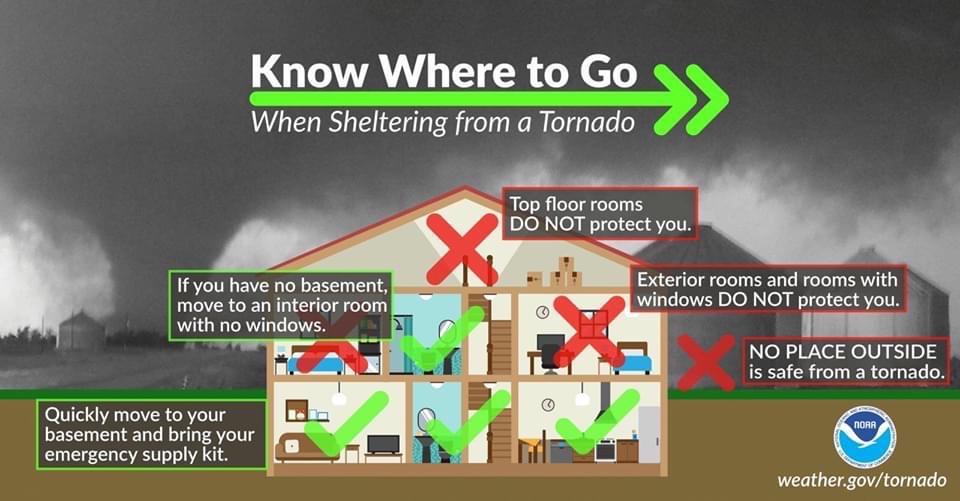 . . . because concern is rising Sunday. Yes, Easter Sunday.
As you read this, keep the following things in mind.
Even if everything that may go wrong for us Sunday goes wrong for us, it's unlikely a tornado will hit you.
It's possible the tornado threat will not materialize for us. We are still narrowing down exactly where the severe weather will be. However, it appears an outbreak is coming somewhere in the Southeast.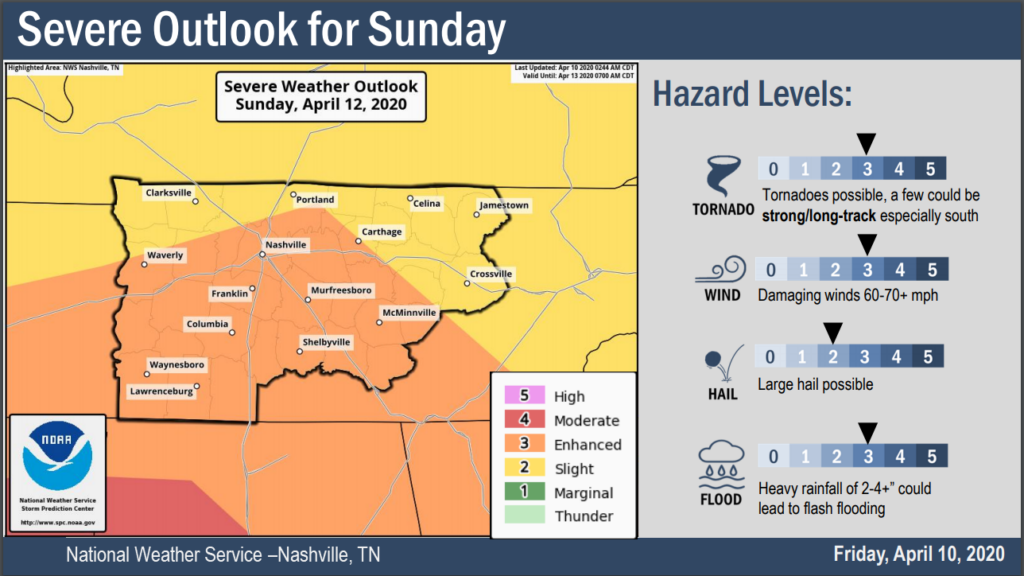 Concern is rising across the Southeast into Middle Tennessee, including Davidson and Williamson Counties, that a significant large hail, damaging wind, and destructive tornado event will happen somewhere across the below color coded areas on Easter Sunday.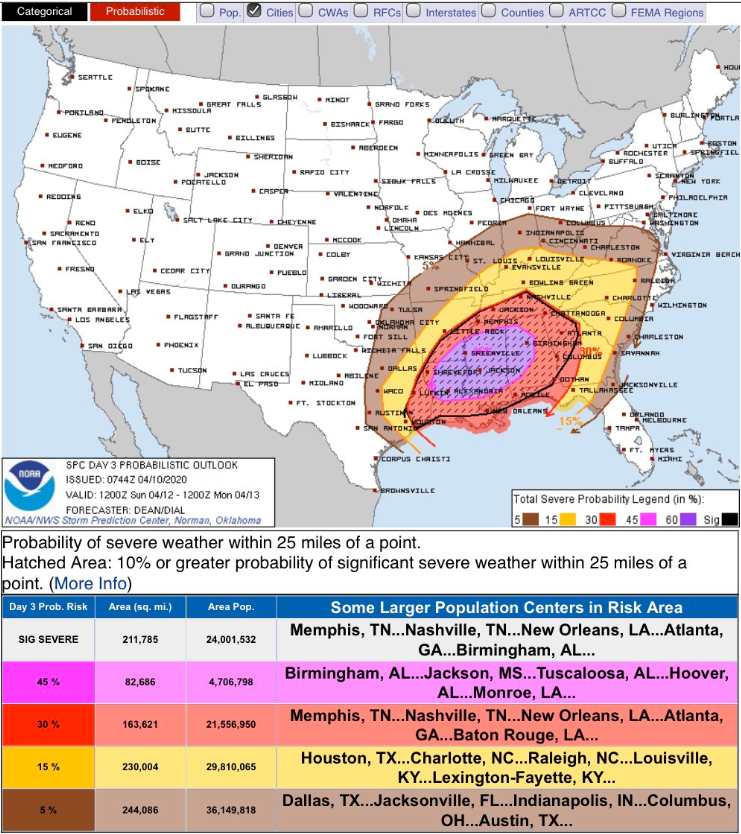 Don't plan Sunday activities away from shelter or no cell service.
Day 3 hatched Enhanced Risks (that's what that is, above) are rare, but we are not included in the highest possible risk. Higher risk is presently confined to LA, MS, and AL, where there is an alarming Day 3 hatched Moderate Risk. I have family and friends there, maybe you do to, and that's alarming.
Timing
Maybe early Sunday morning, but the main timeframe of concern is mid/late afternoon Sunday into Sunday night. This doesn't look like an overnight event.
Storms will be moving 50-60 MPH.
Uncertainties
Will the system get far enough north to produce severe weather for us? Yesterday, looked like the answer was no. Thru the day yesterday, models changed and tracked the surface low further north, bringing more instability (storm fuel) along with it, depositing it in Middle Tennessee.
Watch the red "L". If the center of this storm system goes further north of us into MO and IL, our storm risks increase: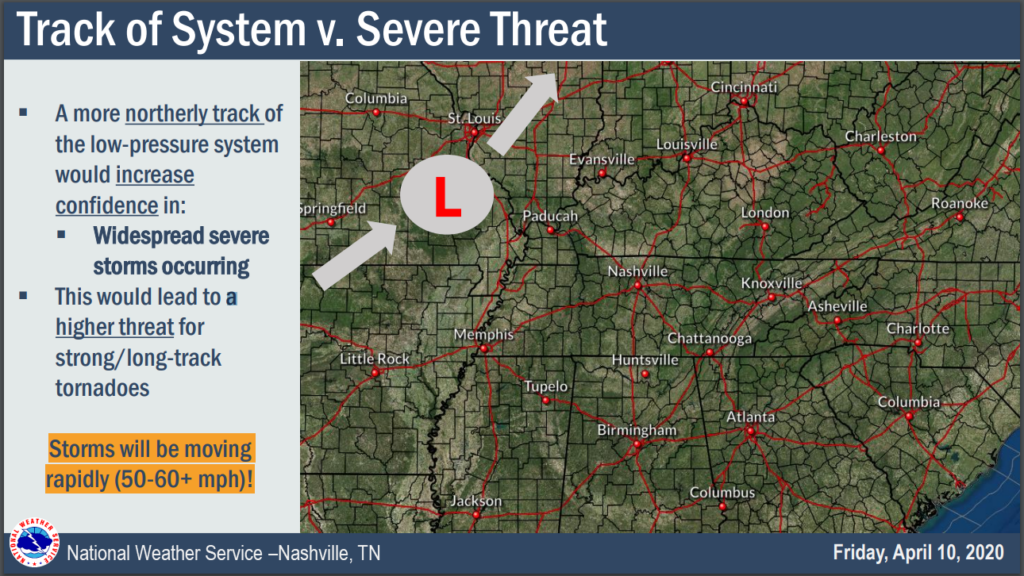 We'd prefer to see the red "L" come closer to us, cutting off the supply of storm fuel into Middle Tennessee. Like this: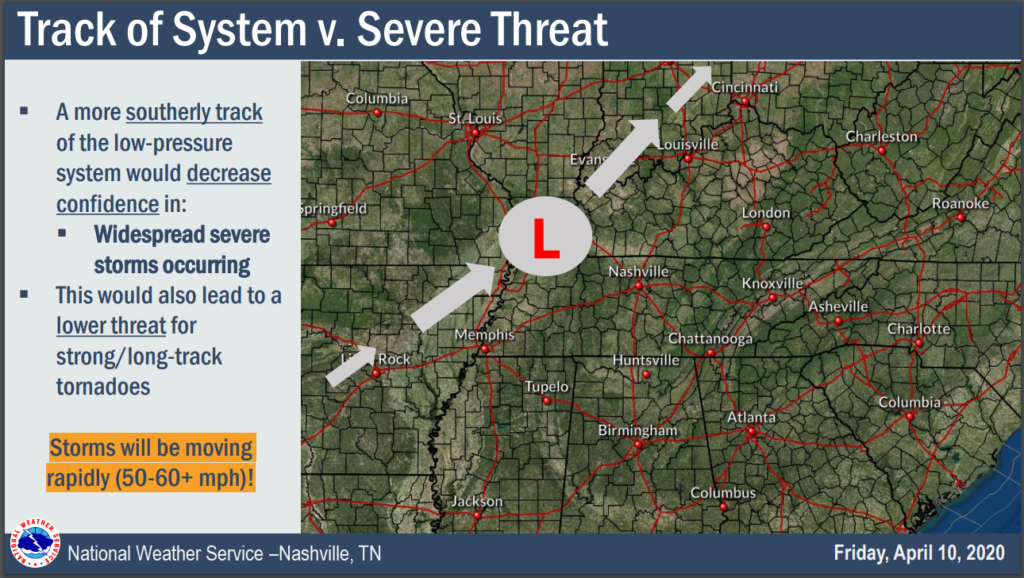 The trend has been the northern track. No thanks.
We will know what's happening . . . Sunday, but we'll have better information Saturday.
Will early morning heavy rain stabilize our atmosphere, converting this from a significant severe storm event to a heavy rain/flash flooding event?
The most likely arrival time for the worst storms would be Sunday mid/late afternoon into Sunday night, but it's possible by then all the pieces of the severe storm orchestra won't show up, because the conductor, brass, and percussion sections went to the water park instead.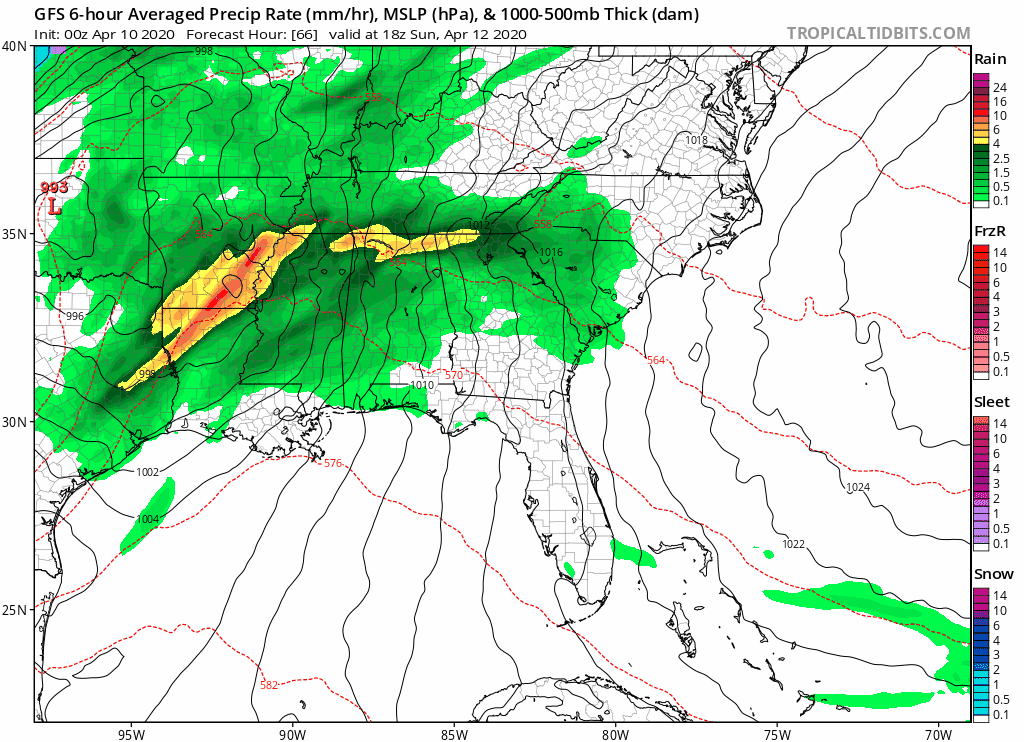 However, if we wake up Sunday to sunshine with the low located in NW Arkansas moving into central MO toward St. Louis, watch out.
That said, global models like the GFS, above, often do not handle convective thunderstorms well. The rain/no storms idea is a possibility, not a forecast.
Note the uncertainty in the SPC forecast discussion about sufficient destabilization of our atmosphere to power severe thunderstorms:

A "conditional risk," puts it well.
The threats are tornadoes, potentially long tracked and destructive; hail, maybe very large hail; and powerful straight line winds.
Conditional threats make future prediction difficult, so we address risk through probability. Right now the probability of at least one of:
damaging straight line winds,
hail,
or tornado event
within 25 miles of you is 30%.
Heavy Rain Concerns
2″ to 4″ of rain is possible somewhere in Middle Tennessee. Probably more likely further south of us.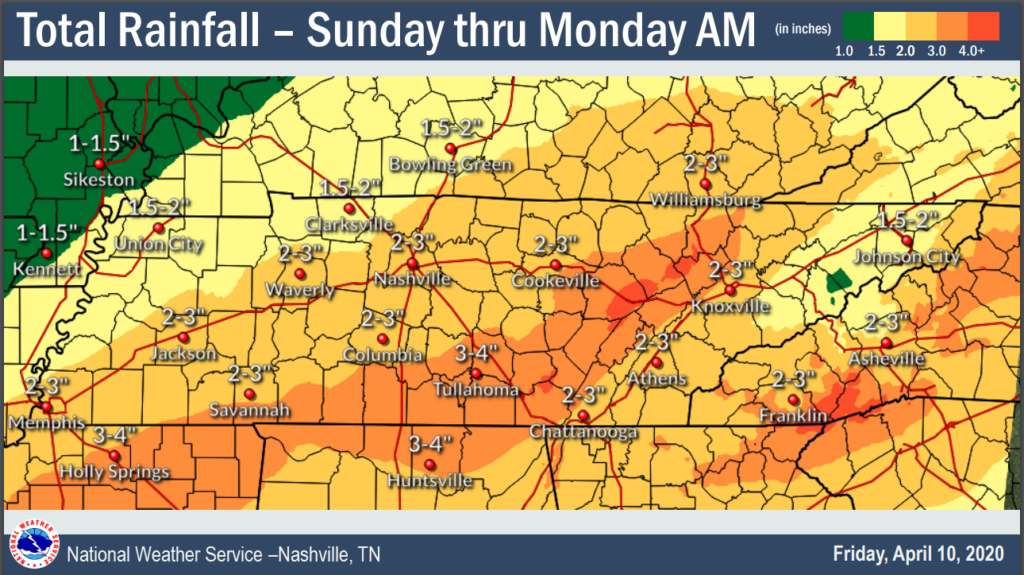 By the way, our risk of flash flooding Sunday is between 10% and 20%: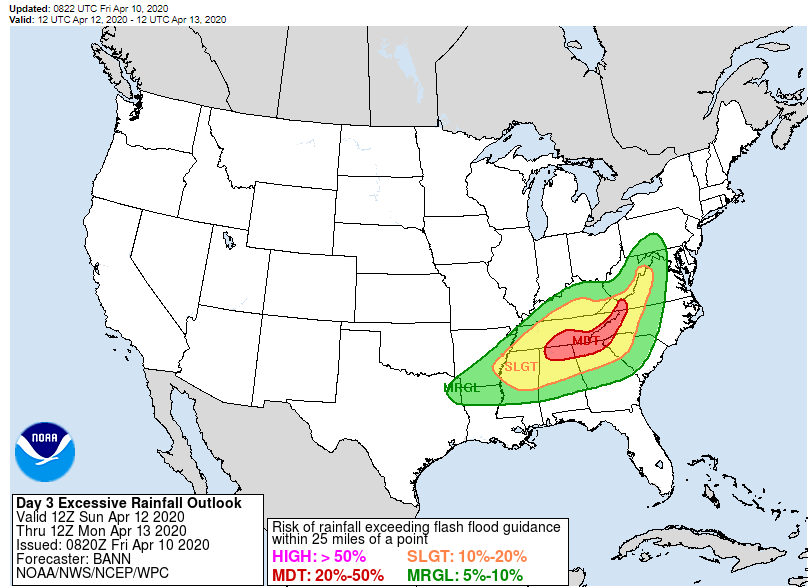 Do we really have a handle on what'll happen right now? Kinda, but not really. Draw few conclusions. The models that handle severe weather events best are still not in range of Sunday's event, so we're operating without our most important tools. The best forecasters in the world are at SPC and NWS-Nashville, they've sounded a low-panic alert on this system, so while it's not time to freak it (and it may never be time to freak out), it has our attention and should have your attention.
More on Twitter today, Saturday, and Sunday, as usual.