Thursday: Sunny, high of 65°, breezy.
Friday: Down to 38° early AM. Then copy and paste the rest of Thursday, but a high of 59°.
Saturday: Cold start to the morning with highs in the mid to upper-30s. Some could possibly wake up to some patchy frost if it gets cold enough. Sunny, high of 68°.
Overall, not too shabby.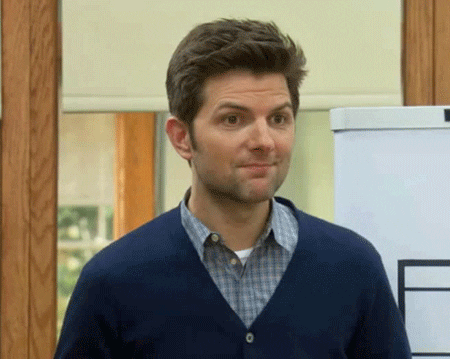 Soaked Easter Sunday
Our next big system moves in Easter Sunday.
The EURO model currently shows rain moving in Sunday morning and lasting through early Monday: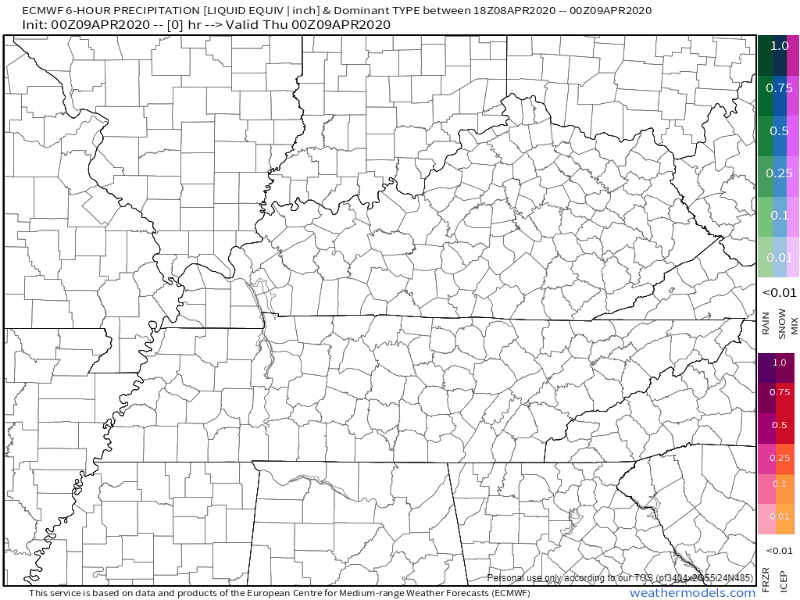 Right now, it looks like we could see anywhere from 1.5″ to 3″ of rain. Gross.
One model, the Euro, has a swath of 4″ of rain in 24 hours on Easter Sunday in Middle Tennessee. This is probably overdoing it, but we don't want to hide data from you (as long as you review all the data and not fixate on the worst case scenario).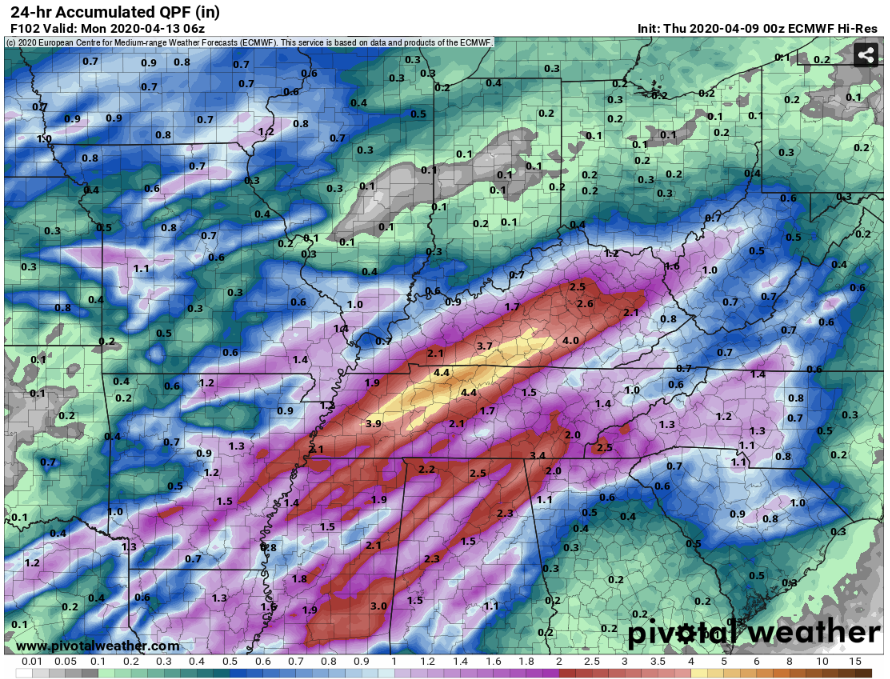 The GFS model predicts less rain: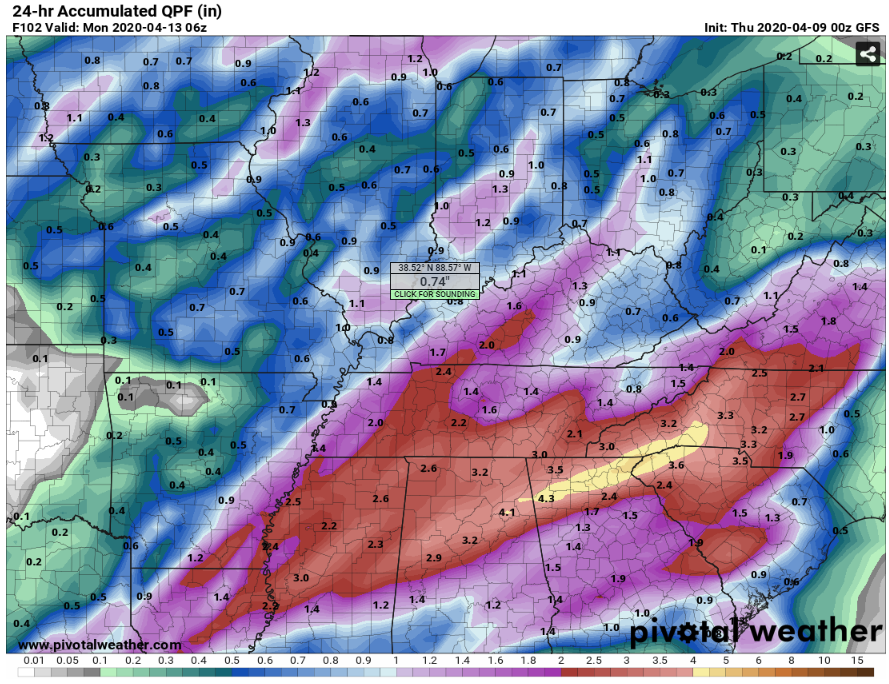 We like that 1.5″ to 3″ range for now.
STORMS?
Probably not. Local wind energy will be off the charts, but instability will be much further south where the severe potential is: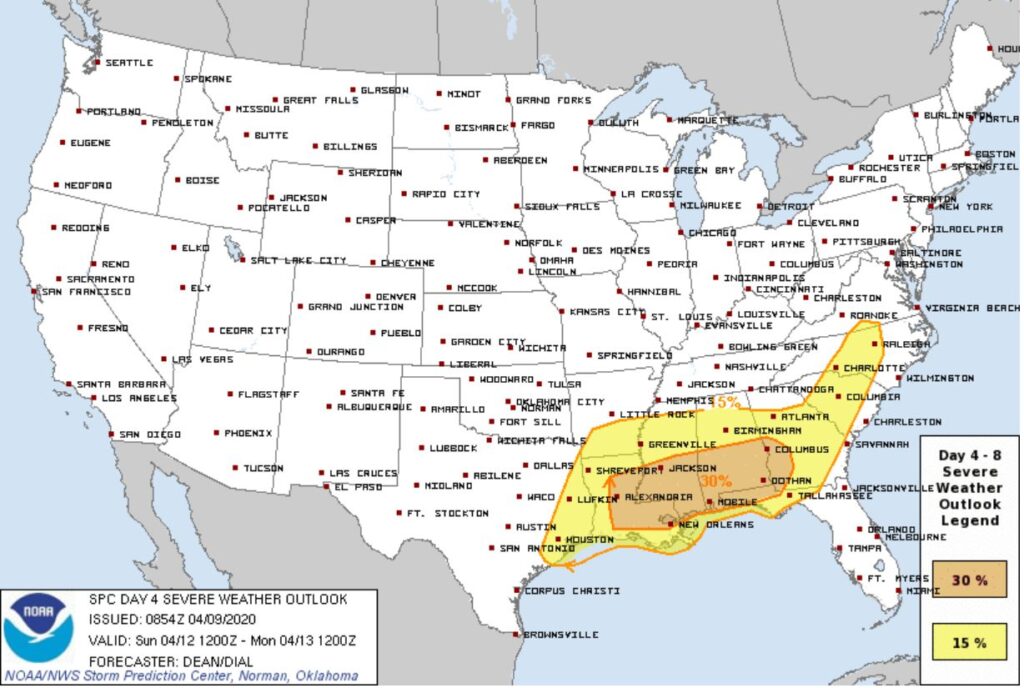 This is subject to change, but as long as the low pressure doesn't move north, we shouldn't expect any severe weather. Just a lot of rain.
Temp Outlook
An overview of temps over the next 7 days: