Video Update 857 PM
Tornado Watch Details
The Storm Prediction Center has issued a Tornado Watch for Davidson and Williamson Counties until 2 AM.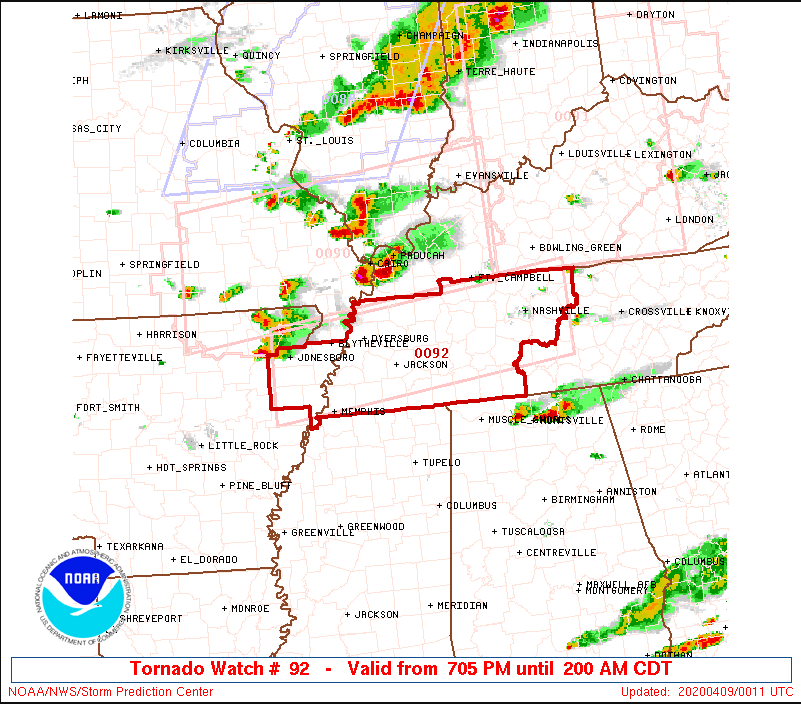 The Watch reflects concern a line of storms, ETA between 11 PM and 2 AM, will produce tornadoes. Most models are trending toward a midnight to 1 AM ETA, but you should remain alert for warnings and ETA changes until this line passes. Storms may arrive early. Storms will form a line and come in from the northwest.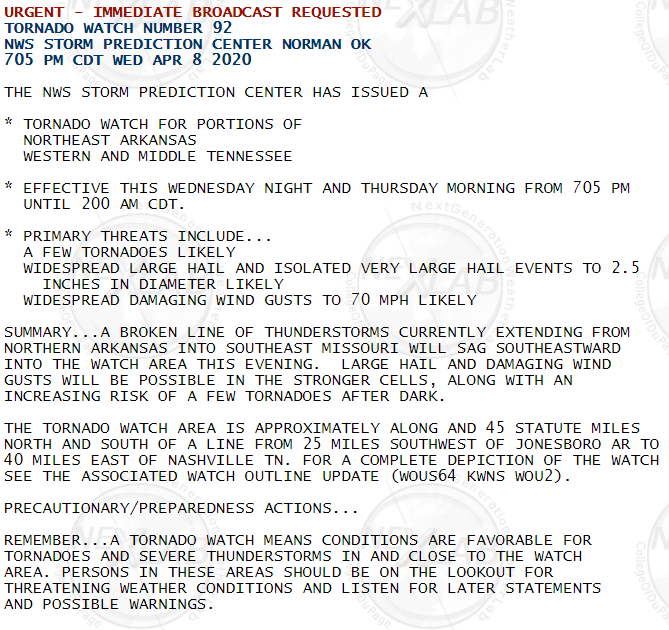 However, the main concern is damaging straight line winds and large hail. Storms in Middle TN have already produced hail between 1″ and 1.5″.
Probabilities of each hazard are for everyone inside the above red box, us included.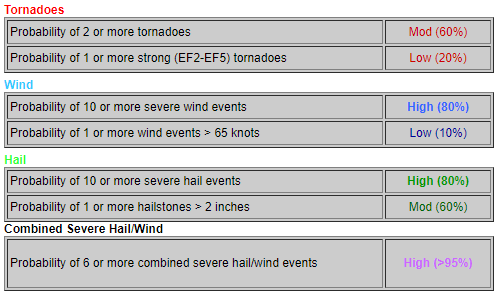 SPC is most confident in the hail and wind risks. There is 60% probability of two or more tornadoes anywhere inside the red area. That's a huge area so don't feel singled out.
The storms we had this afternoon settled down small pockets of our atmosphere, so in some small way it may influence the line as it comes through, but nothing is stopping that line from happening.
Once the line passes, the tornado, large hail, and damaging wind threat will end.
Use the quiet weather early tonight to secure loose objects and protect cars and other valuables from wind. Tie down trampolines.
Here's a reminder of tornado terminology and preparedness.
See you on Twitter. We will get through it 🙂