Rest of Tonight Looks Quiet
Tonight's storm used just about all the storm fuel, leaving nothing behind to power a second line coming in later. We think the second line will be weak. Maybe some lightning, but mostly just rain. Davidson County's Tornado Watch has been cancelled. Will Co's Tornado Watch will probably be cancelled before 2 AM.
Here's Meteorologist Angela Lese – East Nashvillian – with your deets:
So, yeah, go to bed.
Cooling Off
Upper 30s for lows Friday and Saturday mornings. Maybe even colder for some of you in low lying areas.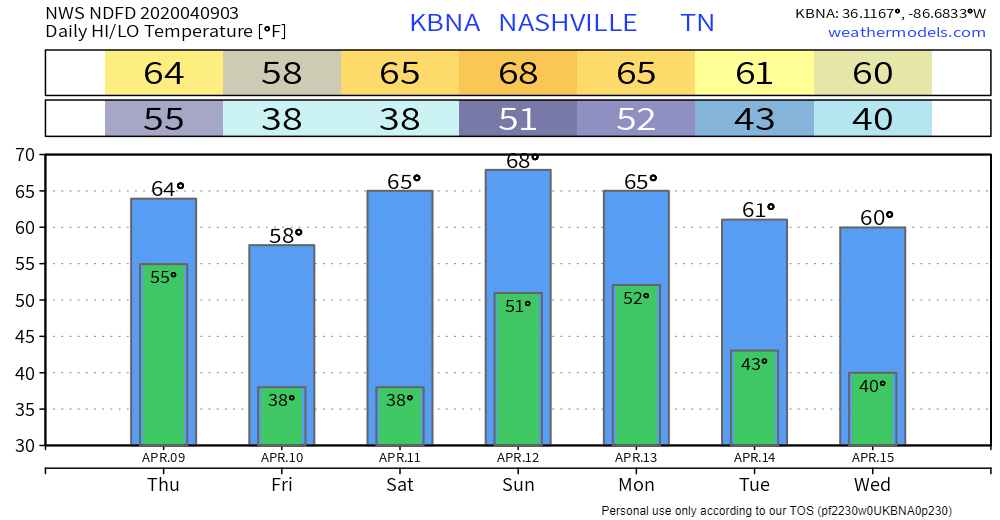 Beware, gardeners. We still may freeze after Easter. Euro data for April 15 & 16: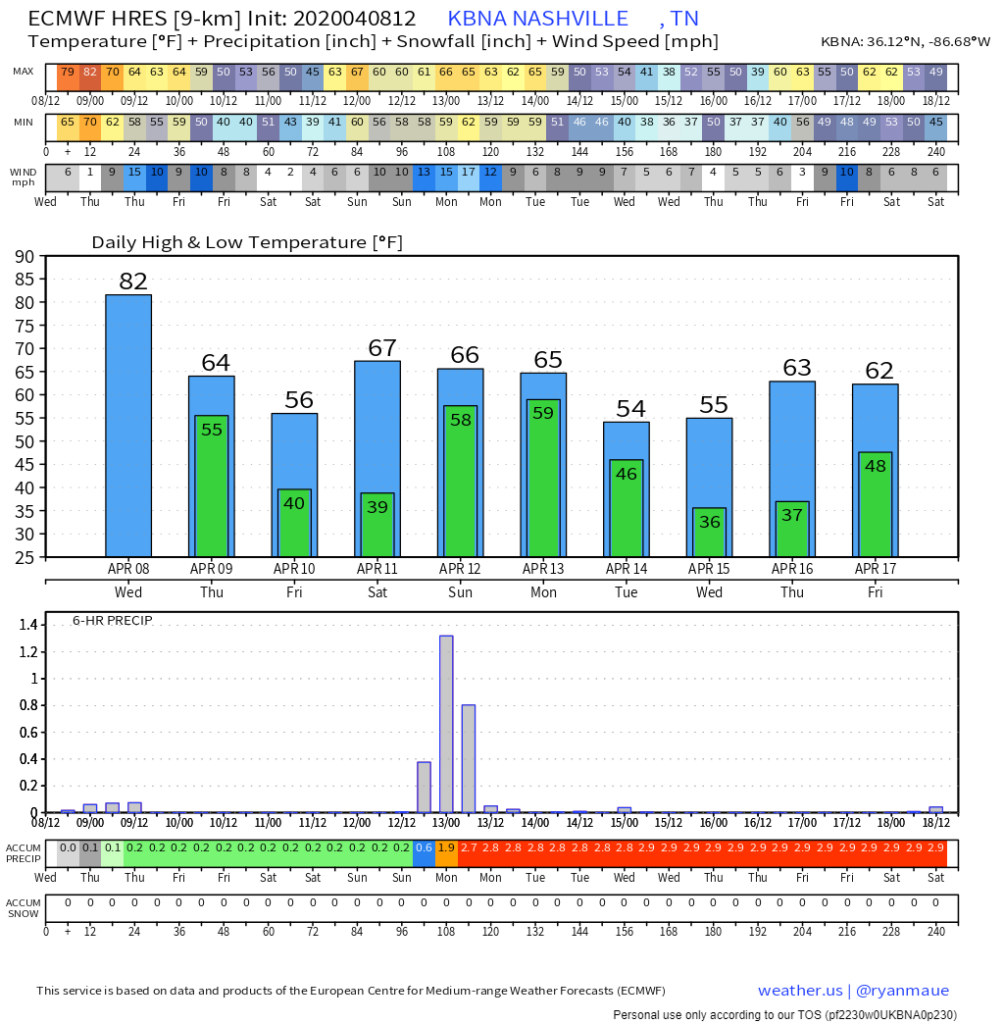 Easter Rain
The Euro model washes out most of Easter Sunday and some of Monday. I mean, look at it, a soggy mess.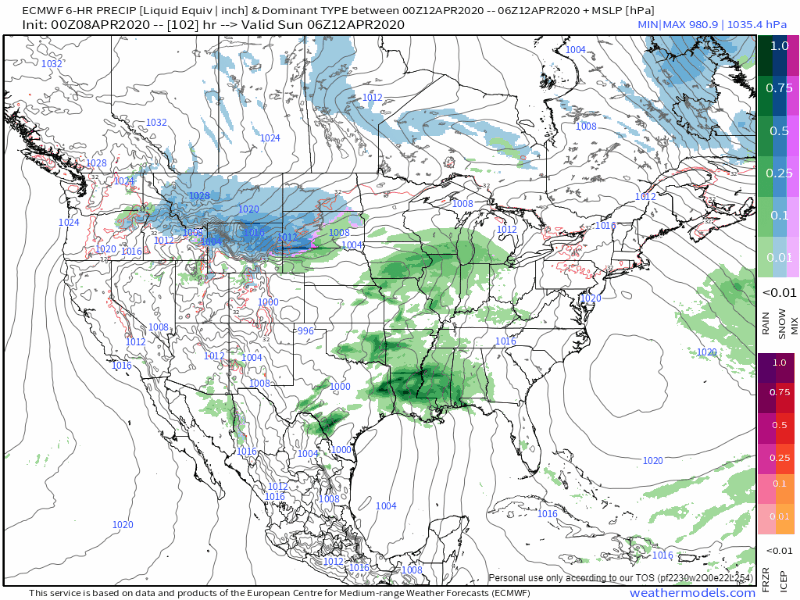 Storms also possible, although SPC has the severe risk area well south of us across most of MS and AL. If the parent low pressure center tracks a bit further north, we may get in on that severe stuff. I'd rather not tho.
1″ of rain Sunday says NWS-Nashville.
More tomorrow. We're tired.