A Few Showers For The Remainder Of Tuesday
We've got a few spotty showers making their way across Middle Tennessee this morning and into the afternoon. Some of us may see some wet pavement in a few spots, but barely registering in any rain buckets.
We've lost our 5% severe risk from the Storm Prediction Center since yesterday because of a strong inversion or "cap" preventing any storm formation this afternoon. High of 80°.
Higher Severe Threat Overnight Wednesday
After a mostly dry afternoon Wednesday, a front will makes it's way across Middle Tennessee, bringing in our next severe threat into the overnight hours.
Ingredients will be there for severe storm formation. There will be plenty of dry air aloft, making our hail threat larger, along with a higher wind threat as well.
The NWS-Nashville points that out this morning:
"This would spell a large hail threat (bigger than quarters) and an accompanying severe wind threat. I will say, wind fields aren't impressive in regards to tornado development, but shear vectors perpendicular to frontal motion would also suggest a greater severe wind threat."

NWS-Nashville Forecast Discussion 4/7/20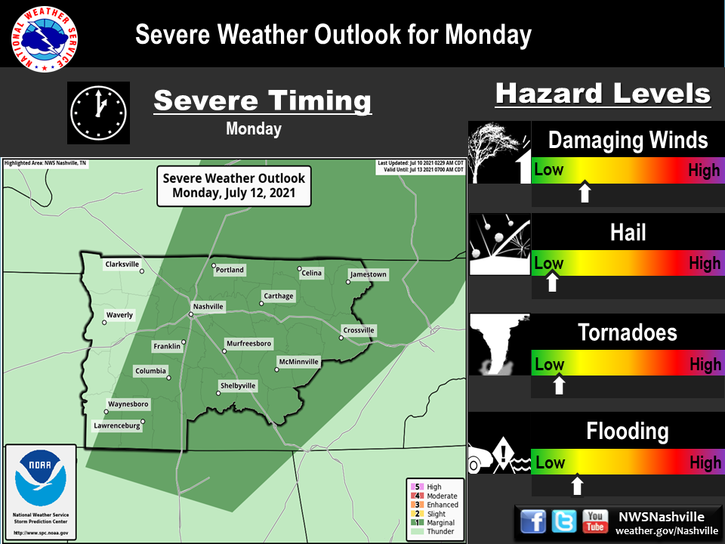 The Storm Prediction Center currently has us in a 15% chance of damaging winds within 25 miles of you,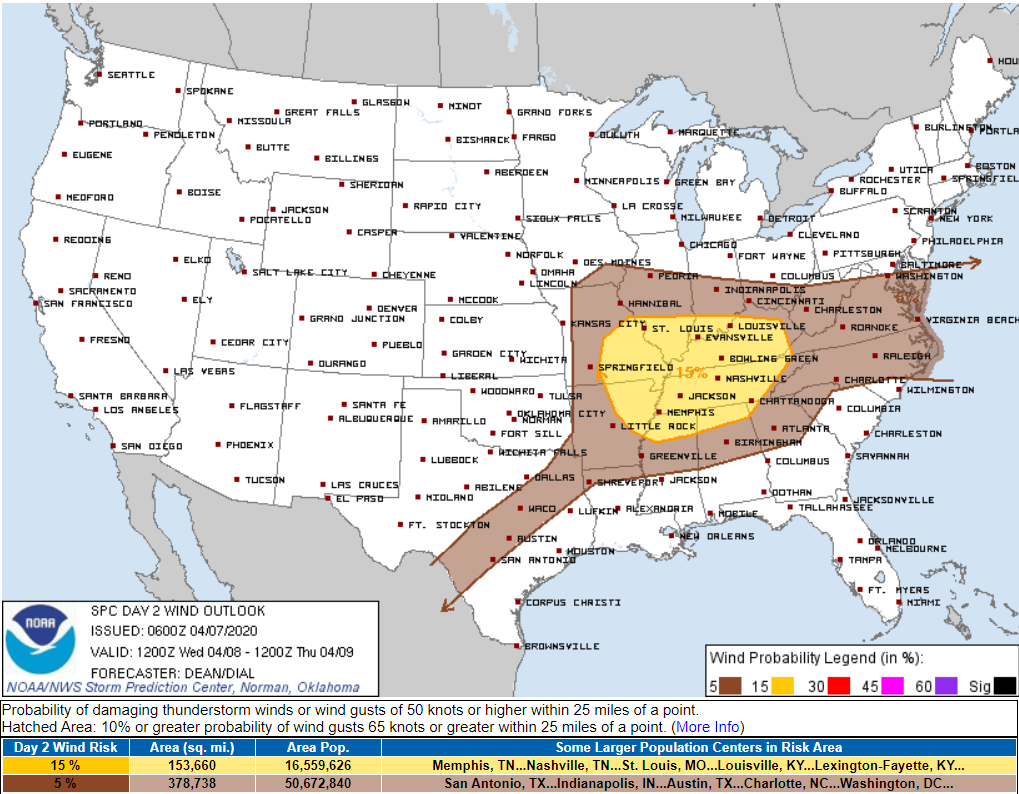 and for hail, there is a 15% chance of seeing hail the size of quarters within 25 miles of you. We are also just outside of the dashed area which indicates a 10% or greater chance for 2 inch diameter or larger hail. For comparison, that's about as big as a chicken egg. Ouch.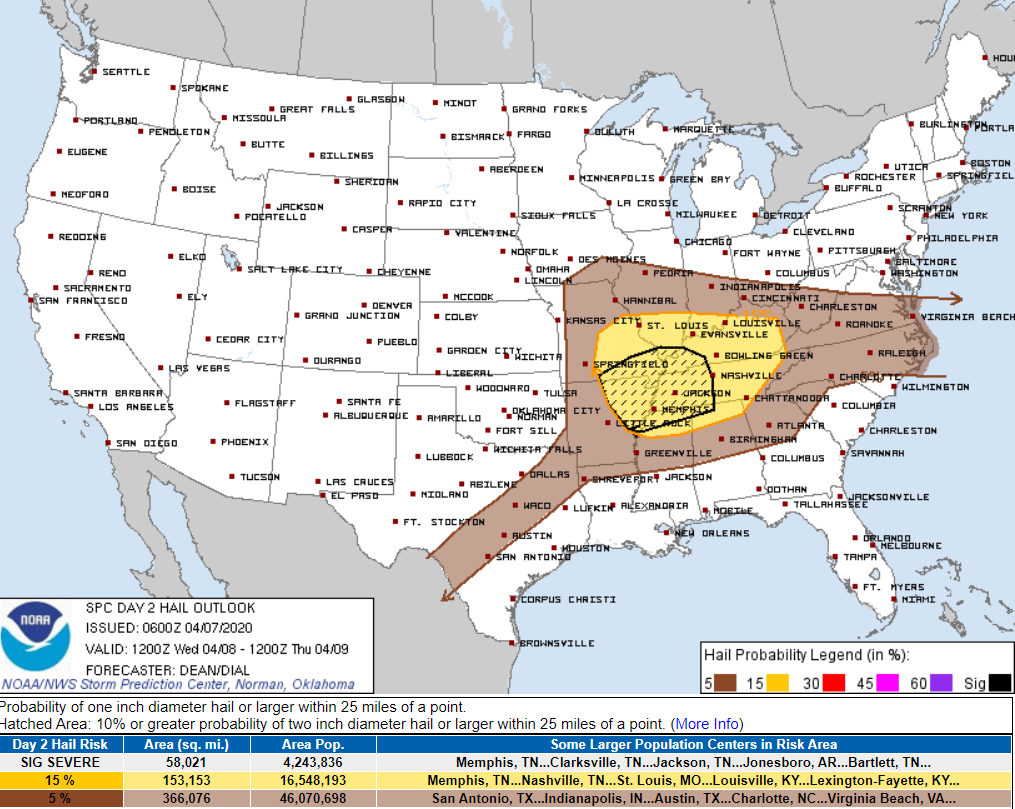 Tornadoes still have a chance of forming in this type of environment (2% chance within 25 miles of you), but the threat is lower than the damaging winds and large hail.
Timing
The NAM model has this front moving through between 3AM-5AM, so have a plan now.
[Editor's Note: That plan Bryce is referring to should include having multiple ways to get warnings while you are asleep. Don't pick one way to get warnings and trust that one device to wake you up. Have at least two devices that will wake you up (weather radio, wake-me-up app, etc).
Cooler, But Seasonal Into The Weekend
Thanks to the front moving through overnight Wednesday into Thursday we'll drop out of the 80s for highs. We'll stay dry on Thursday and Friday. Temperatures will be in the lower 60s on Thursday and windy, then the upper 50s for Friday.

We'll warm up as we push into the weekend, with our next chance of some rain on Saturday.
Check back for more information as we approach the front moving through on Wednesday night/Thursday morning!
NashvilleSevereWeather.com/shop & Subscribe to our YouTube Channel.