Comfortable Sunday & Monday
Mostly sunny, highs Sunday (today) 77°, and 79° Monday.
Humidity will rise each day this week. Dewpoints in the low 60s Tuesday and Wednesday.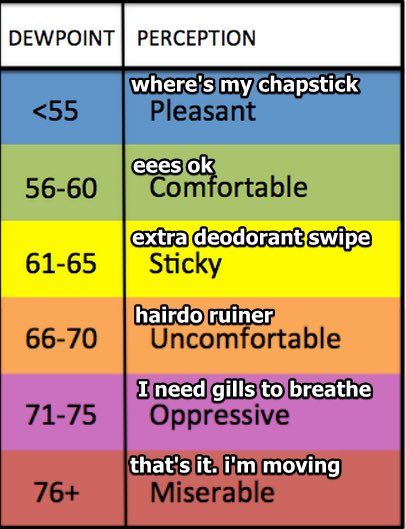 Rain, Potential Storms Return Tuesday
Models believe it'll rain Tuesday.
A specific ETA is unknown because although models agree it'll rain, they aren't sure when. Rain could begin as early as Tuesday morning or as late as Tuesday afternoon, and should clear out by Wednesday morning. The rain should come in short waves with no expected rainouts, but, on Tuesday night . . .
THUNDERSTORM POTENTIAL
The SPC (Storm Prediction Center) currently thinks our probability of severe weather within 25 miles of us Tuesday night is 5%.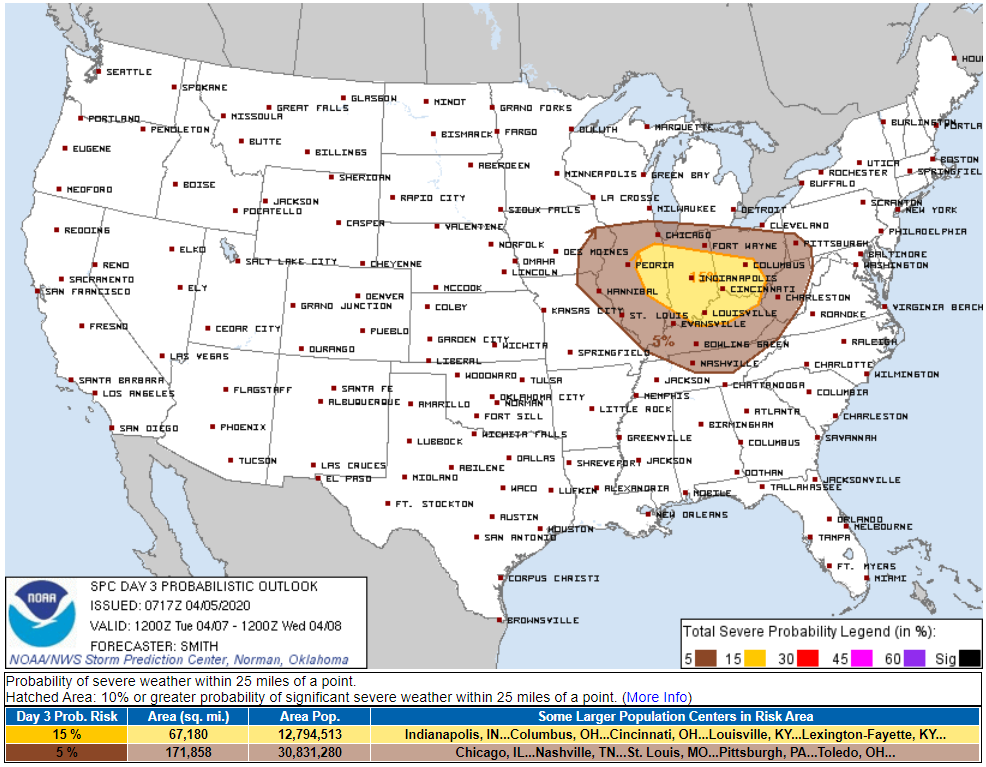 The greatest severe threat, in yellow in the above map, is well to our north, but we could still see thunderstorms, potentially even one or two on the stronger side. A note from NWS-Nasvhille:
For the last few days, we have only been talking about general [non-severe] thunderstorms Tuesday, but forecast soundings are now suggesting that as we get into the evening hours, with deep layer shear already in place and the atmosphere destabilizing throughout the day, we could see some dry air aloft and helicities picking up a bit, too. The best area for organization looks to be north of us at this point, but we could be looking at the potential for a strong storm or two Tuesday evening.

NWS-Nashville AM Discussion, 04/05/20
Editor's Note: You're probably wondering: tornadoes? Not ruling that out, but this looks more like a damaging wind or hail threat, and risks are low. Models aren't in agreement on much, so unless and until they start to align better, there's no way to forecast (hail/wind/tornado) specifics with intellectual honesty. SPC will update its Tuesday outlook with specifics on Monday.
After Tuesday
Skies should remain cloudy. The chance of rain continues, but PoPs (probabilities of precipitation) are low. Models don't agree on what'll happen Wednesday and beyond (GFS model is dry, Euro model is wet).
Temperatures stay unseasonably warm, but generally begin a downward trend starting on Thursday: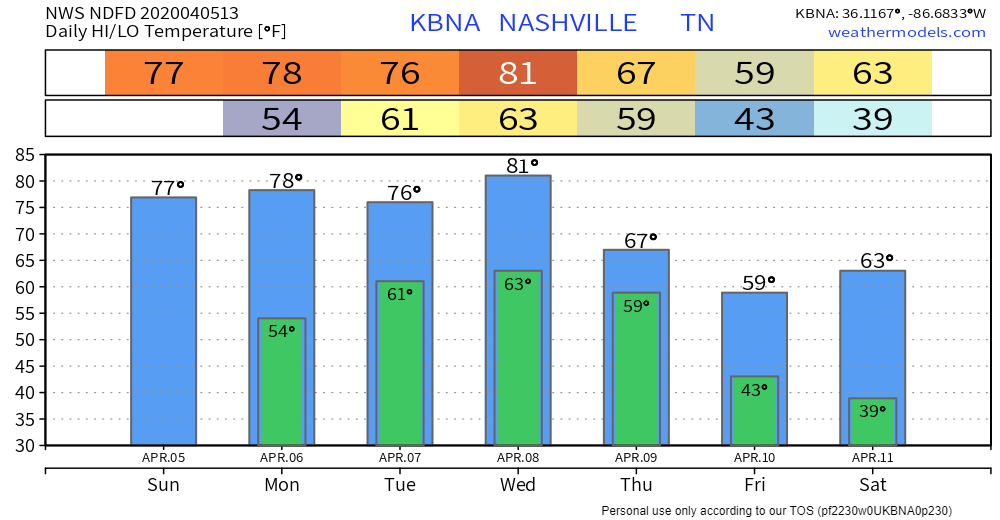 Much drier, more comfortable air is also expected beginning Thursday.
The Euro model thinks we'll get about 1″ rain Saturday. We will see about that.
Are We Done Freezing?
Our last freeze was March 8 (32F at 5:37 AM).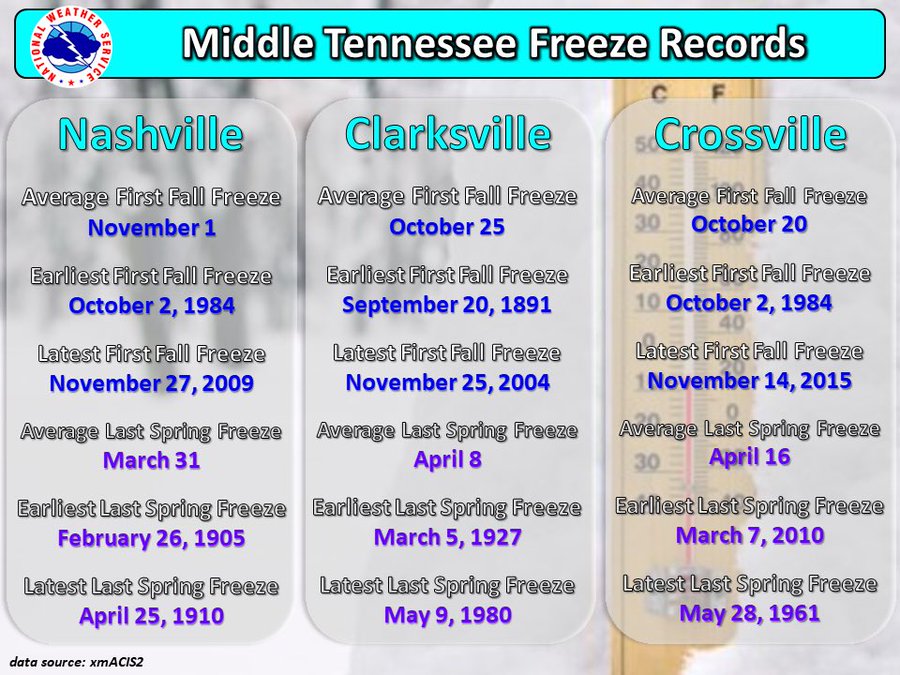 We may still freeze. Check out medium range data for April 13 (you can also see the Euro model's rainfall spike for Saturday).