Mostly Dry And Nice Through The Weekend
Plenty of sun today, 71° the afternoon high. If you look at radar you'll see showers in west Tennessee moving east, but models do not think they'll get here.
Saturday is almost the exact same, a little warmer at 74°.
A stray shower or two is possible on Sunday, but the NAM model isn't really buying into it much. If we do see any rain on Sunday, it's not going to be anything close to a washout. Outdoor plans still should be a go for this weekend, just keep an eye on our twitter for a couple stray showers or two.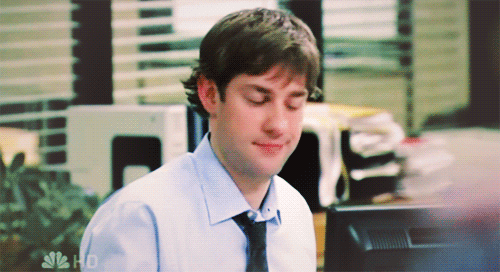 Scattered Storms Mon/Tues/Wed (best chance Tuesday)
Although we have a chance of some showers and storms on Monday, the models aren't sold on it raining here until Tuesday.
"Both the GFS and Euro really don't show anything organized until Tuesday, as a warm front sets up to our north and an 850 mb trough approaches from the west. This puts is squarely in a maritime tropical airmass, with temperatures approaching 80 degrees by Wednesday. Some surface-based instability means that a few thunderstorms are possible, although dynamics with this system are going to be weak and [rainfall] throughout the next 7 days suggest below normal rainfall totals."

NWS-Nashville Forecast Discussion 4/3/20
No storms are expected to be severe, but the little amount of instability in the atmosphere will allow for a few thunderstorms to form. We won't really get a whole lot of rain from this either.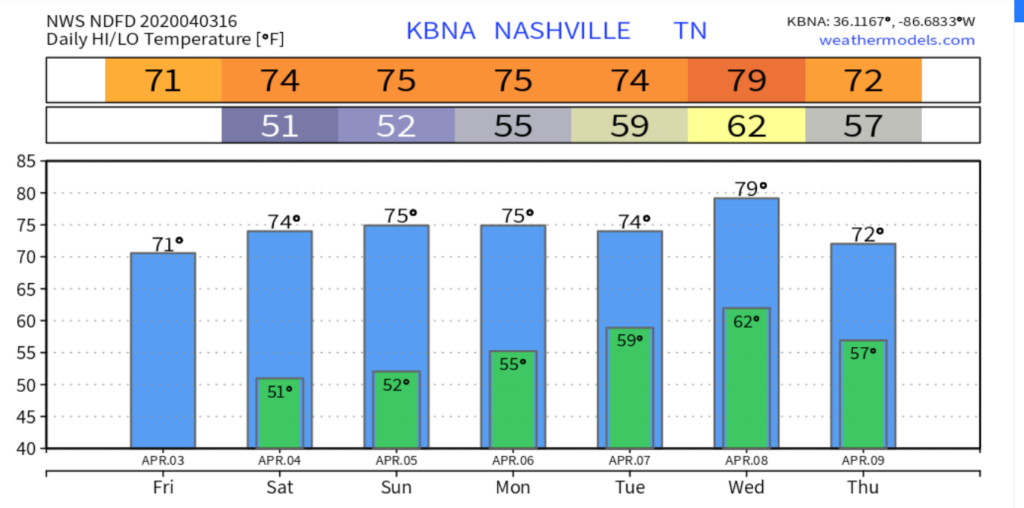 It's going to be hard to complain about high temperatures in the mid 70s all week though for the first week of April. Have a great week!