Details of An Uneventful Remainder of the Week
Today, after a chilly morning, the sun will warm us up to 57° as north winds attempt to keep things relatively cool.
The main story is a gradual increase in temperatures under a mix of clouds and sun. No rain in expected until this weekend. More on that in a bit.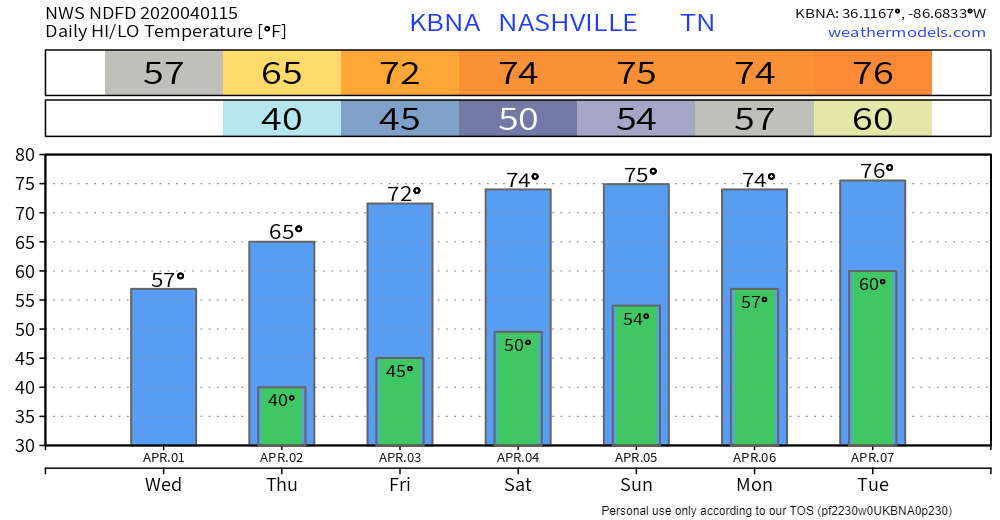 Potential For Weekend Rain
Models are trending later and lighter for rain this weekend, meaning rain is not officially in the forecast until Saturday night, and those chances are low. In fact, Sunday's chances for rain are low as well. This not the forecast of a weekend washout.
Glancing through some model ensembles, the GEFS thinks measurable rainfall is out of the picture until Monday (weekend circled)…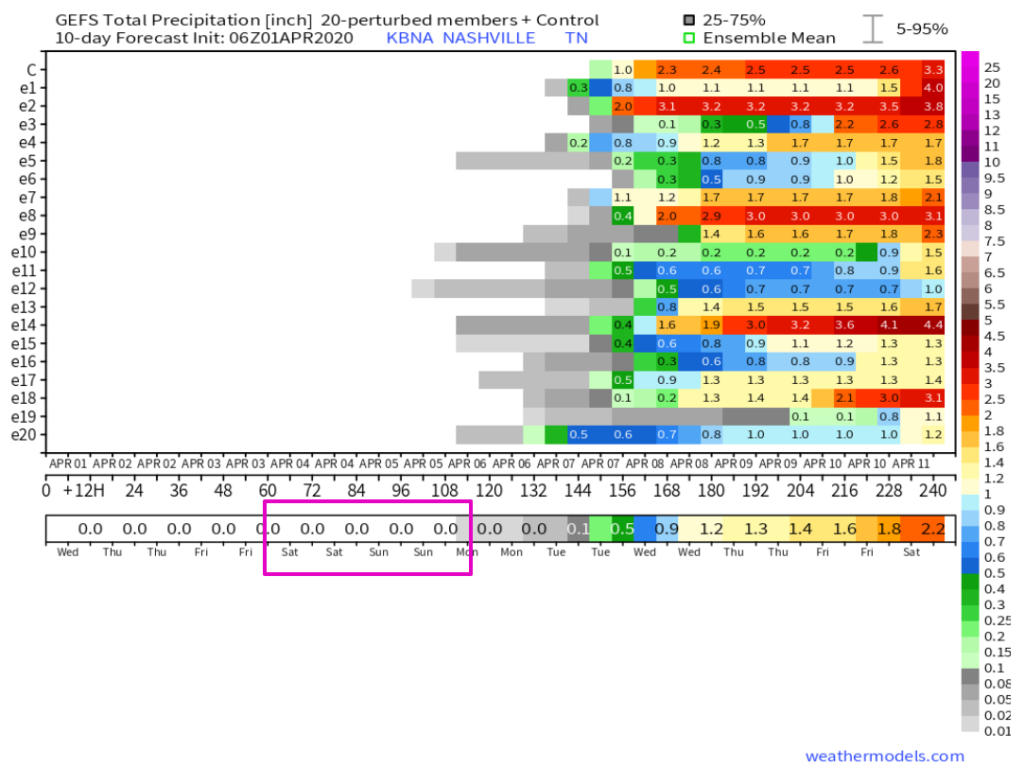 And the Euro Ensemble believes any rain we do get will be very light…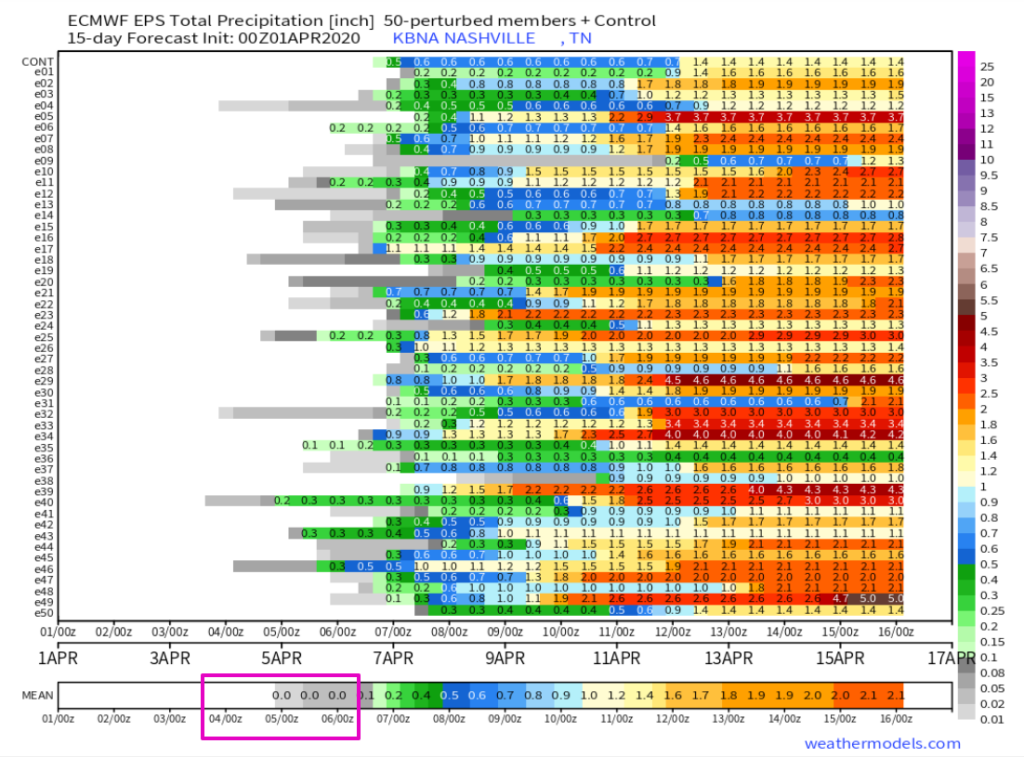 Looking into the long term, NWS sees indicators of a wetter pattern for next week, but you know the drill, these are just hints. Details will emerge as we get closer.
Models look to try and transition the upper flow pattern to more of a southwest flow regime next week, which would suggest a wet pattern will return. Precip chances increase Monday afternoon through early Thursday as southwest flow warms the low levels, and any subtle shortwave will be enough to kick off some showers and thunderstorms. Still way too early to determine if there will be any strong to severe storms, but high temperatures will be in the 70s Monday through Wednesday, with Wednesday approaching 80 in many areas. Southerly flow will also bring additional moisture, so again wont be too hard for any upper level help to kick off rounds of showers and storms.

NWS Morning Forecast Discussion April 1, 2020
In the meantime, enjoy the sun!