Today: Wet
Our early morning round of rain dropped about a half inch of rain across our counties leaving us with a soggy feel to the day. At the time of this writing, another round of mainly light rain is incoming from the west. HRRR thinks this will be the last blob of the day with mainly scattered showers after that. HRRR through 1:00 a.m.: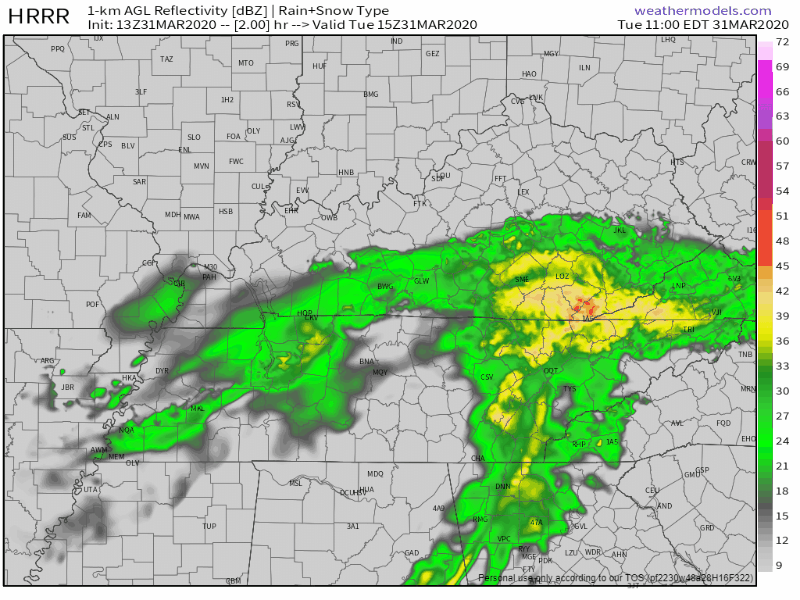 NWS is forecasting temps to remain steady until this evening, when it's possible that temps will go up a few degrees as the precip moves out. 53° is the forecast high.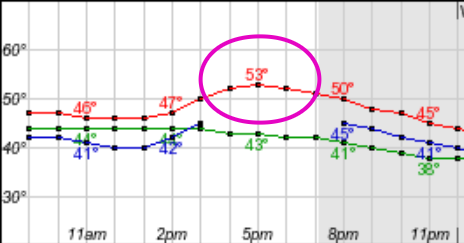 If you're wanting to step outside for a bit, this evening looks like the best time to do that.
Cold Tonight: North winds behind this system will usher in cold temps for tonight, dropping to 38° just before sunrise Wednesday.
Sun Returns, So Does A Warm-up
Now for some good news! Sun returns Wednesday. It'll be chilly in the morning, but look at it this way. The coldest temps of this forecast are at sunrise Wednesday. We go up from there.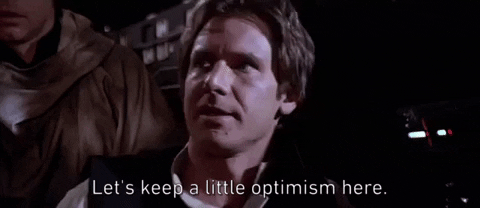 Watched it last night. I identify with C-3PO. I think he's a six. I am too. It was like Han was speaking directly to me.
Temperatures: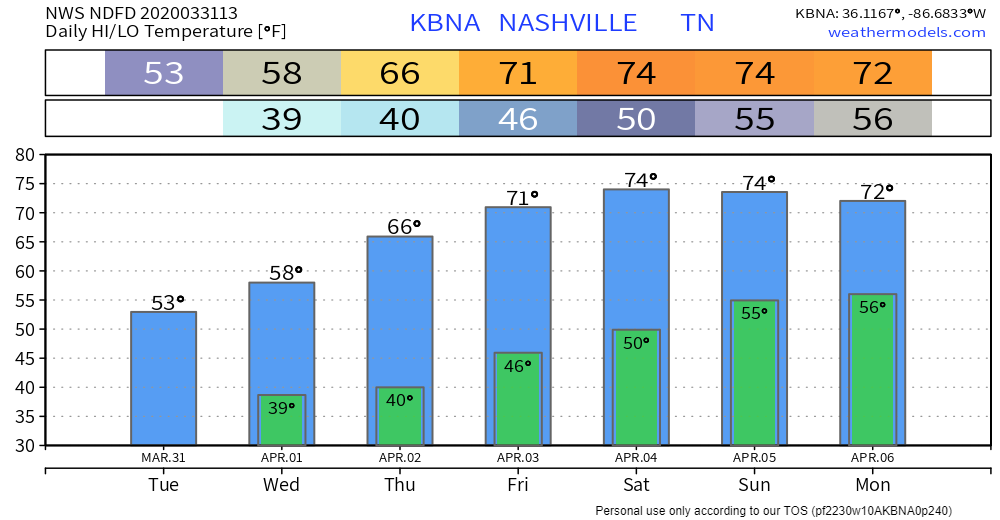 Rain Chances: Sun looks to stay in place until at least Friday when rain chances creep back in. Models don't quite agree on timing of weekend rainfall, so we won't speculate here. However, rain could hang around into the first part of next week.