Drying out and Warming Up
It's cloudy. We hope to see these clouds disappear by this afternoon. Right now, this is what satellite looks like.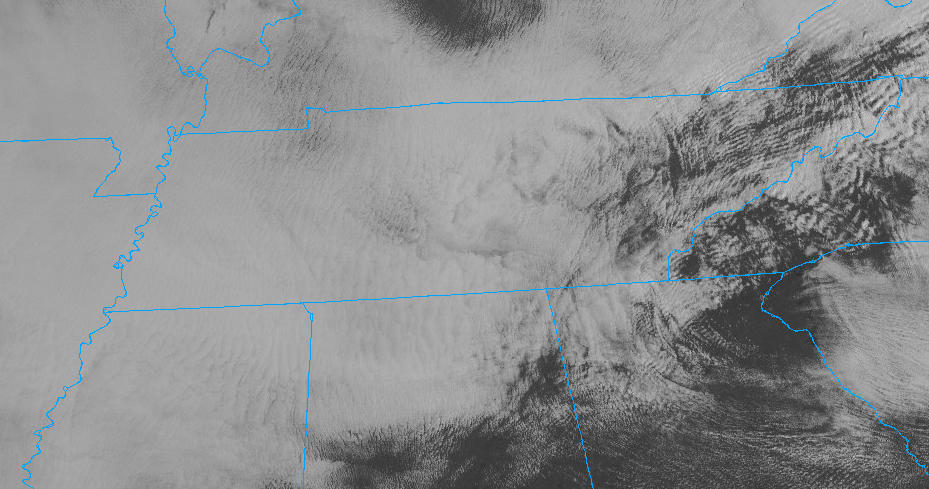 You can see these low clouds hanging over us. If I could animate this, you would see these clouds beginning to erode to our east.
This is the most action we will see today. Disappearing clouds. High should be around 65°F but this could vary depending on cloud cover.
By Thursday, clouds will be long gone. Our high should get into the upper 70°s.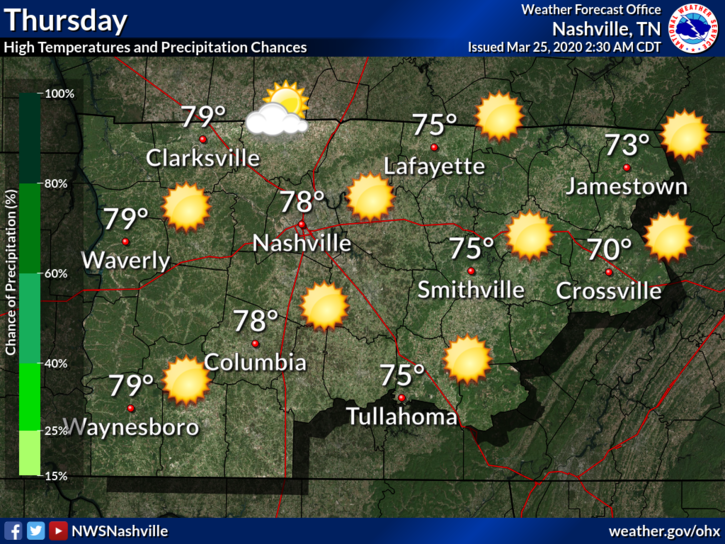 The warming continues into Friday. We could see highs approach the mid 80°s by Friday afternoon.
Next Shot of Showers and Thunderstorms
We are still looking at the possibility of thunderstorms on Saturday. But first, an update: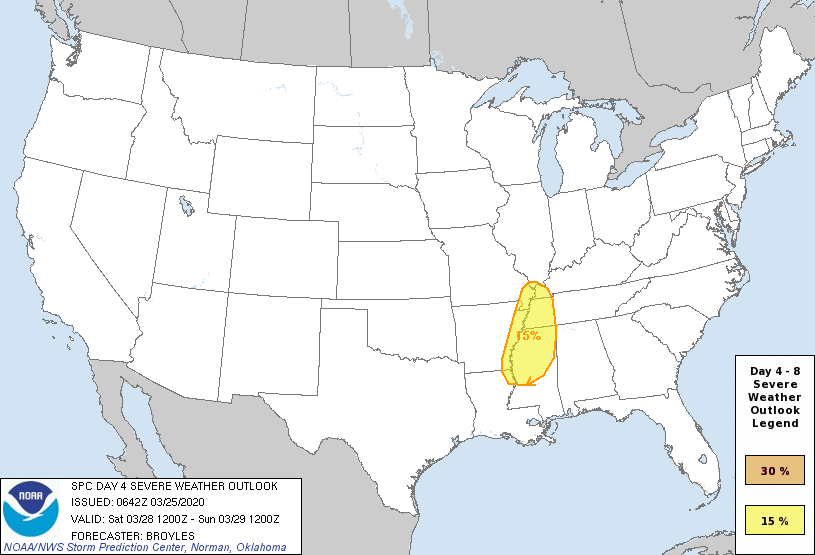 Yesterday, the Storm Prediction Center placed us within a 15% probability for severe weather for Saturday. Today that risk area shifted west of us. We will still get some rain, maybe storms, at some point Saturday or Sunday, but this is somewhat encouraging that the severe risk shifted west. We are still a few days out from Saturday, so this is subject to change.
Be sure to check back here for updates to the forecast and follow us on Twitter @NashSevereWx!