Severe Storms Risks, Threats, And Timing For Today
Our first round of storms has already pushed off to the Northeast, but what we're really going to watch is the greater threat with the second round of storms ahead of a cold front moving through this afternoon and evening. The Storm Prediction Center is currently monitoring these storms moving in from the West. We are listed in a mesoscale discussion. You can find it here….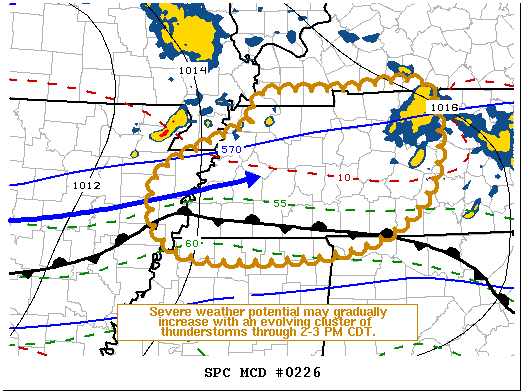 Threats: Like the forecast yesterday stated, the primary threat is going to damaging winds 60+ mph, but now we add an increased chance of flooding in low-lying areas. Large hail, up to half dollar size, and a few tornadoes are possible as well. .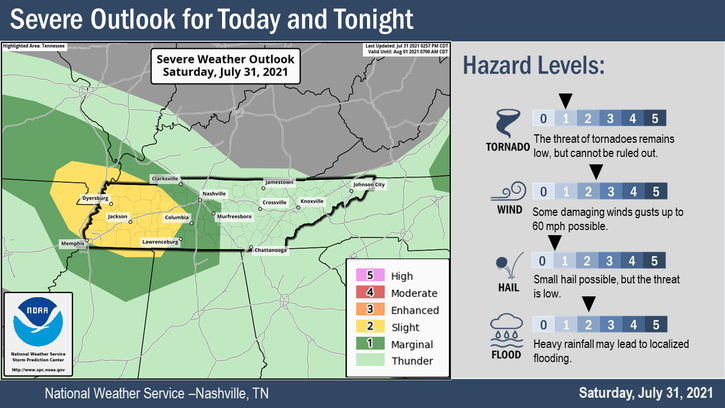 Risks: The Storm Prediction Center still quantifies our probability for both damaging winds and hail at 15% within 25 miles of anyone in the yellow region of the map above. Our tornado threat for Davidson county has moved further South slightly, but still has a probability of 2% of seeing a tornado within 25 miles of you. This doesn't mean tornadoes still aren't on the table. Williamson County on the other hand, is still 5% chance of seeing a tornado within 25 miles of you.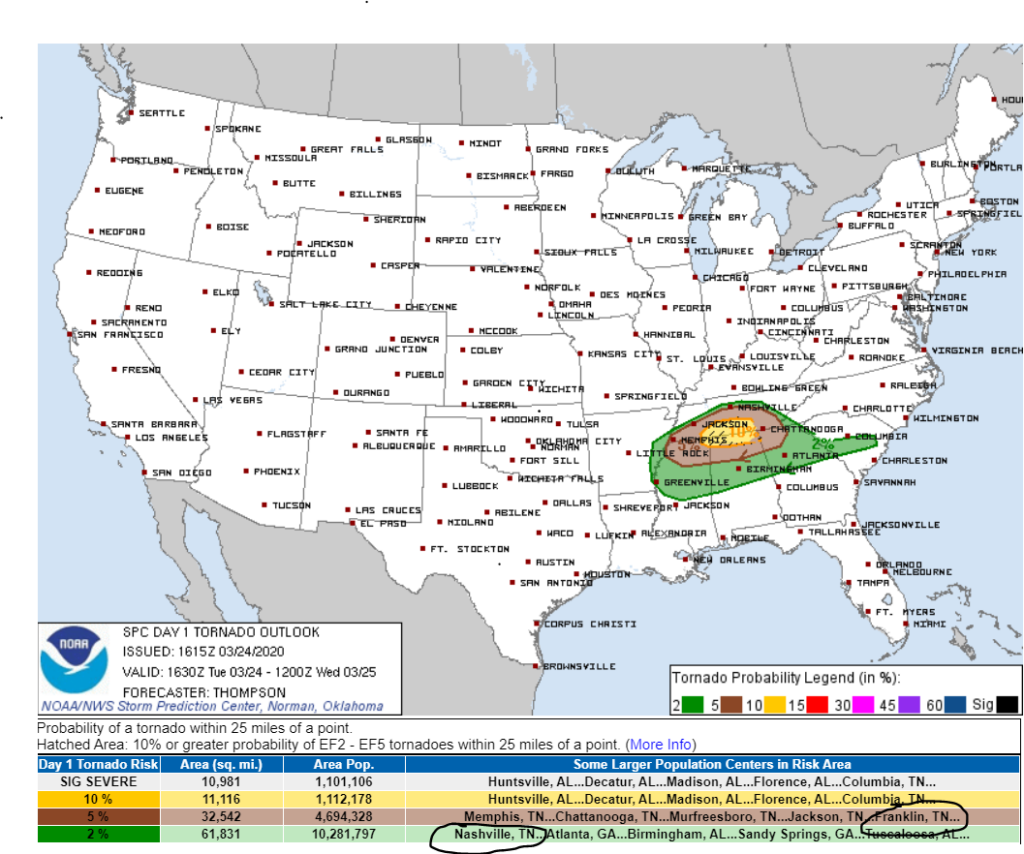 Timing: The NWS-Nashville has this graphic to help explain and illustrate the timing of these storms moving through Middle Tennessee. Late afternoon and into the evening hours are when we need to keep our eyes peeled.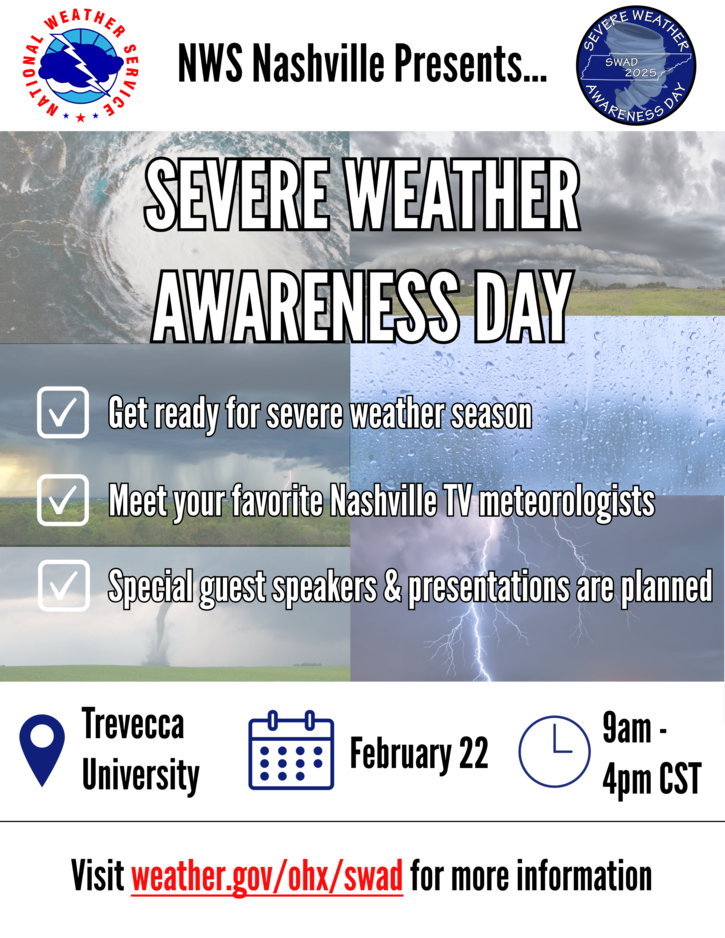 A warm front between the 4PM-6PM time-frame will lift near Nashville.
"Warm front is still off to the south, and the question will be how far north the front will move this afternoon. Surface low will be moving east with the quick moving upper shortwave, and will ride along the front. This will provide greater lift for the unstable airmass this afternoon, and with the deep layer shear remaining strong and low level shear/helicity increasing, along and south of the front will remain the area for greatest risk of severe thunderstorms."

NWS-Nashville Forecast Discussion 3/24/20
As the quote states, this warm front will bring with it a lot of storm-making instability and shear that can produce supercells. Currently, the warm front is looking to set up South of Nashville, hence why the tornado risk is now lower. The further South you go down I-65 into Williamson County, the greater the tornado threat.
Here's the HRRR, showing that the warm front is setting up South of Nashville, providing the greatest threat for all forms of severe weather further South along with it.
Stay connected and weather aware as these storms begin to make their way through into the region this afternoon. Some things may change, so make sure to have a way to get your warnings and know where to take shelter in the event severe weather strikes.
EDITOR'S NOTE: SUBSCRIBE TO OUR YOUTUBE CHANNEL AT THE BOTTOM OF THIS POST. ENABLE NOTIFICATIONS FOR OUR TWEETS IN TWITTER AND SET YOUR TIMELINE FOR CHRONOLOGY.