Quiet The Rest Of The Day
Rain this morning moved out. Dry the rest of the day, clouds maybe breaking up a bit and providing a few rays of sunshine this afternoon. Temps a little below average, afternoon high 60°.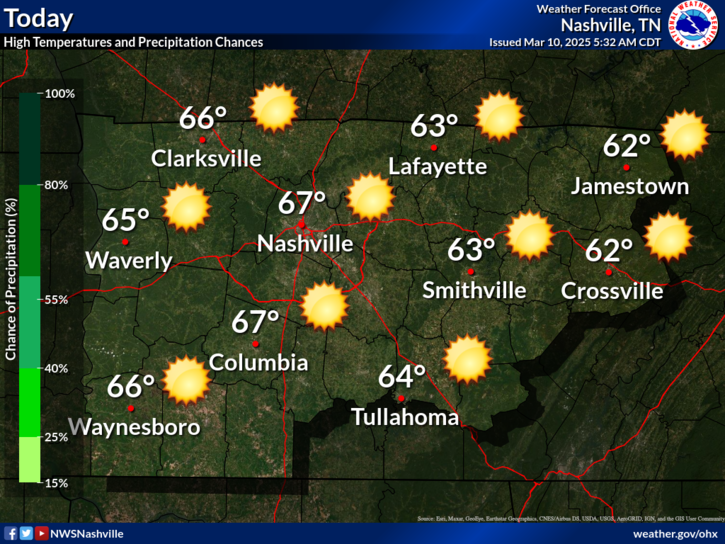 Severe Weather Threat Tuesday
Threats: The primary threat will be damaging winds and large hail. Tornadoes are less likely than damaging winds or hail, but still possible. Below, NWS-Nashville breaks down threats on a 0-5 threat scale: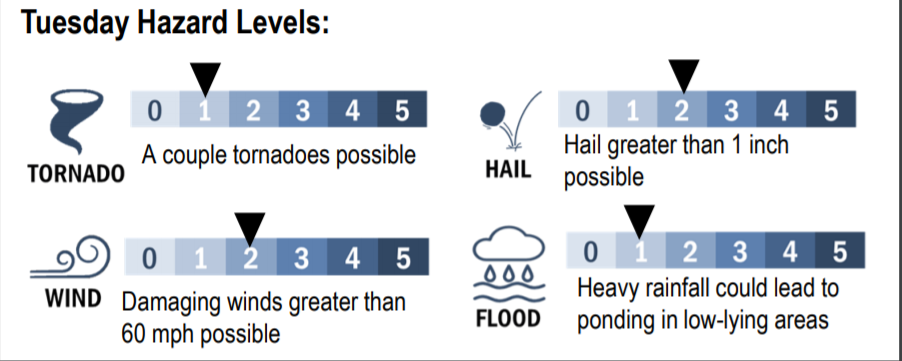 Risks: The Storm Prediction Center quantifies our probability for both damaging winds and hail at 15% within 25 miles of anywhere inside the yellow region on this map, us included:
We're also included us in the brown region on this next map, signifying a 5% chance of a tornado within 25 miles of anyone inside it.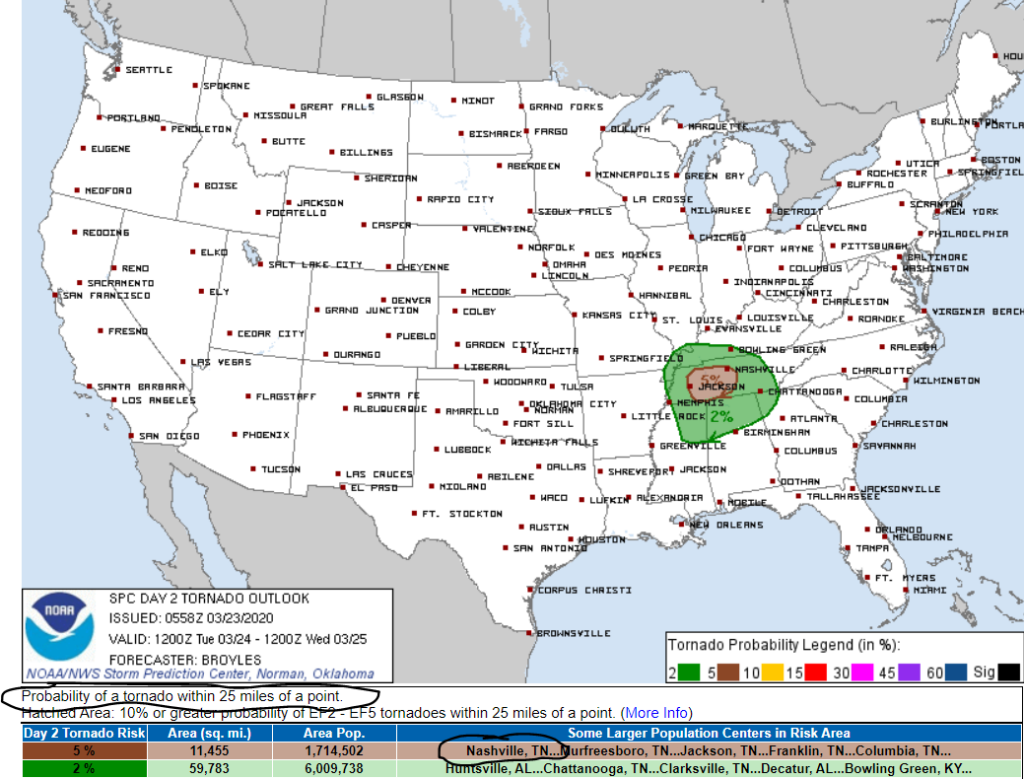 Some more from the NWS-Nashville on this:
"Summarizing some key points of SPC`s Day Two Discussion along with local analysis, low level atmospheric [winds] will strengthen as day progresses, with dewpoints reaching lower 60s especially across locations south of I-40 and west of I-65 during late afternoon hours. Expecting MLCAPE values to peak in the 500-1000 J/KG range during these afternoon hours also, as strong deep-layer shear profiles and steep low-level lapse rates also develop. 0-6 KM shear 65 to 75 kt range expected. This would be favorable for supercells and short bowing line segments."

NWS-Nashville Forecast Discussion 3/23/20
Potential ETAs:
I'll bring in another quote from the NWS-Nashville:
"In agreement with previous forecast reasoning that there could be potentially two rounds of severe weather across our area, one during late morning hours as a warm front pushes northward and the second late afternoon into early evening hours as a squall line develops and sweeps west to east across mid state region."

NWS-Nashville Forecast Discussion 3/23/20
Let's illustrate these two rounds of storms with the NAM model.
Below notice the first round, ETA as early as 8AM-9AM and moving out by 2PM. The main threat with this first round is going to be the damaging winds threat. Tornadoes appear less likely during this round as these storm ride a warm front, so there will be no instability waiting for it. Tornado concerns are more of a Round 2 concern.
Then the stronger round of storms moves in as early as 4PM-6PM and departs sometime before midnight. This round brings the threat of damaging winds, large hail, and a couple tornadoes:
Editor's Note: Forecast soundings — basically a two dimensional graph breaking down atmosphere details – show large, curved hodographs, no "cap", low cloud bases, dry air aloft, and rising instability. I think Round 2 storms are the "main event." But much of that will depend on how Round 1 shapes up and influences our atmosphere. There's still a lot we don't know, and won't know, until Tuesday afternoon.
Summary: Now of course like every forecast, nothing is completely set in stone. However, our confidence is rising by the hour as the threats increase for these strong to severe storms. Stay tuned with us for the latest information on this event. The time is now to have a plan for when severe weather strikes. Be sure to have multiple ways of receiving warnings for when severe weather strikes your area.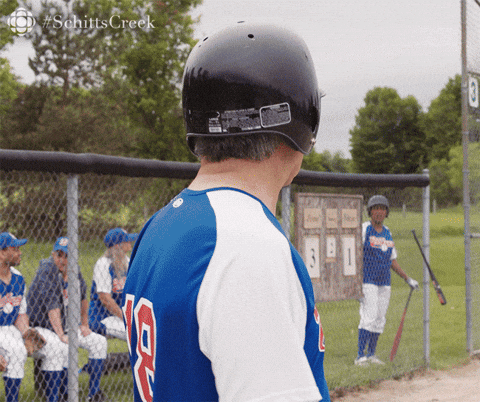 Storm Anxiety? Read this, then consider another way to perceive risk:
Many of you have been asking for StormWatch+ for Android. Here it is!