A Rain Free Saturday
A break from the rain gives us a quiet Saturday. We have a few clouds, no big deal.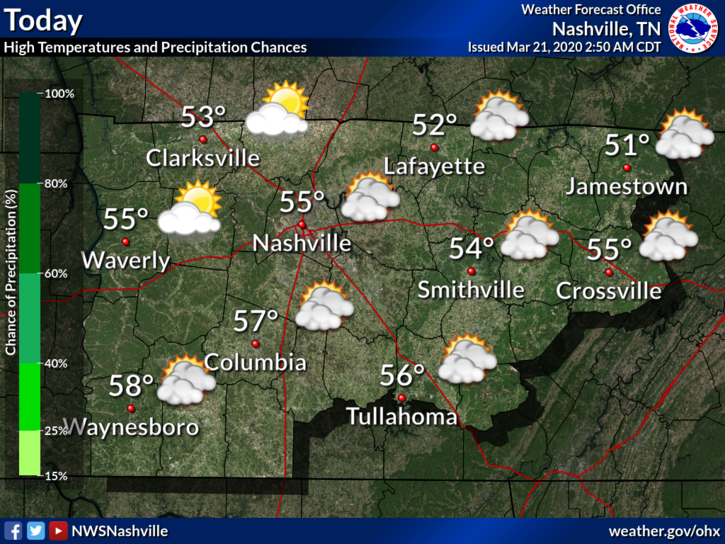 It's also a bit chilly today, along with that northeast wind. We know it is spring but keep that jacket nearby for now. The high will be around 55°F today. Our low tonight will dip into the upper 30°s.
This dry weather will be short lived as our next shot at rain is on its way.
Rain Returns for Sunday and Monday
Sunday will begin dry but that won't last because the next rainmaker is coming.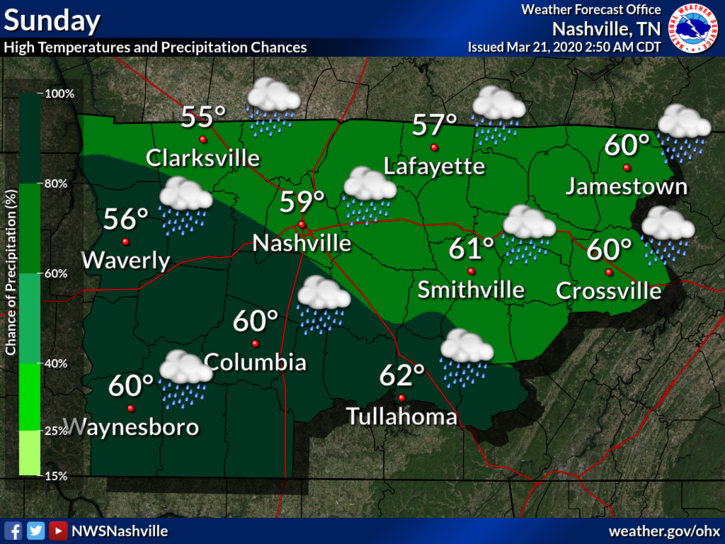 This rain should start Sunday evening. The ETA is around 5 PM to 7 PM.
The rain will continue through the night and end early Monday morning. These are scattered showers and a few isolated thunderstorms. No severe weather is expected.
Here is the HRRR, showing the start of these showers as they move into the area. ETA between 6 PM and 7 PM.
And the NAM3, which can see through to Monday. Showers clear out early Monday. ETA between 5 PM and 6 PM.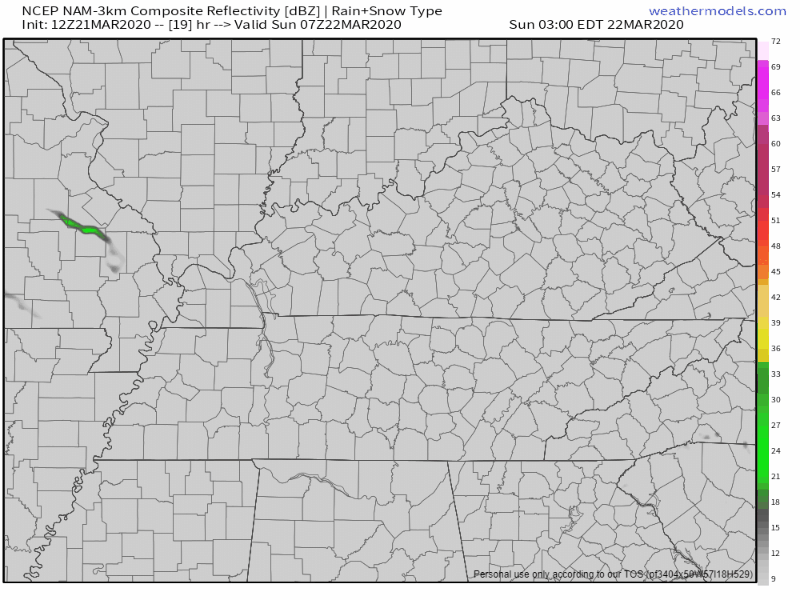 Chance of Storms on Tuesday
We get another break from the rain before another system moves in on Tuesday.
NWS-Nashville:
There is at least some initial concern that great enough instability along with deep layer shear could be present across our area to support development of severe thunderstorms Tuesday afternoon into the Tuesday evening hours. Damaging winds appear to be the hazard to be most concerned about presently, but specific details concerning hazard types continuing to remain somewhat uncertain as of this time.

NWS Nashville, Forecast Discussion on 03/21/2020
The Storm Prediction Center also has our area under a 15% probability of severe thunderstorms.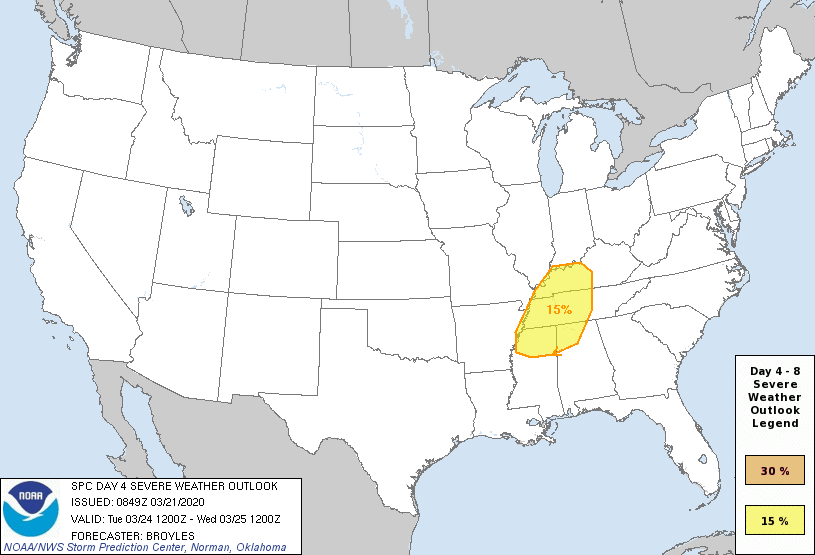 We are still a few days out, so this can and will change as more information comes in.
It is a bit early for specific details at this time. We will be watching this closely in the days ahead.
Be sure to check back here for updates to the forecast and follow us on Twitter @NashSevereWx for more!